International development and humanitarian organization urges Canadians to support the world's most vulnerable populations
TORONTO, ON–As the threat of the coronavirus continues to move across the globe, Plan International Canada increases response efforts to help stop the spread and impact of COVID-19 in the developing world and is appealing to Canadians for help. With the anticipated devastating impact as COVID-19 takes root in countries with fragile health systems incapable of managing a pandemic, the need for action has never been more urgent.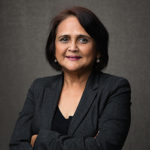 "Rampant poverty leaves vulnerable families with little protection from COVID-19, which is why we need Canadians to come together and give to prevent a looming catastrophe in the developing world," says Dr. Tanjina Mirza, interim co-CEO and Chief Programs Officer, Plan International Canada.
The organization is focused on ensuring that communities have the support, supplies and infrastructure required to respond to this global pandemic. "We know that prevention measures stop the spread of the virus, similar measures need to be expanded in the developing world," adds Dr. Mirza. "Canadians can feel proud that their donations will truly lessen the impact of COVID-19 on the world's most vulnerable families and their children."
How can Canadians help?
#GivingTuesdayNow, a global day of giving and unity takes place today as an emergency response to the unprecedented need caused by COVID-19. To help those around the world, Canadians can donate to Plan International Canada's COVID-19 appeal which supports ongoing work on the frontlines of the international COVID-19 response to reach children, families and communities in need during this global pandemic in refugee settings and countries battling hunger and extreme poverty.
Donations to this appeal will support global projects that include initiatives such as: providing clean water solutions, constructing sanitary hand washing stations, distributing vital supplies and creating access to critical health services to help save lives and to help ensure that children and young people stay safe and protected.
To donate today, please visit plancanada.ca/donate-covid-19
How Plan international Canada is helping to stop the spread of COVID-19 around the world:
Plan International Canada is drawing on decades of experience responding to complex health emergencies – including previous viral outbreaks such as the Ebola crisis – to help stop the spread of COVID-19 in vulnerable communities around the world.
To maximize efforts during this window, their areas of response include:
> Constructing sanitary hand washing stations and providing soap.
Distributing hygiene kits to vulnerable households, female health care workers and adolescent girls. These kits include items such as menstrual hygiene products, underwear, soap, toothpaste, toothbrush, shampoo, washcloths, laundry soap, and diapers.
Improving access to clean water, especially for hand washing, as well as overall health.
> Purchasing and distributing medical resources and supplies including personal protective equipment (masks, gloves, gowns).
Communicating lifesaving health and hygiene information that is culturally appropriate, child-friendly and gender sensitive on different platforms with a wide reach (TV, radio, social media, etc.).
Providing resources for teachers and parents to support in-home learning due to school closures.
> In addition, through experience with previous health crises, Plan International Canada also recognizes and is responding to the longer-term impacts anticipated due to COVID-19. This includes increased risks for children, especially girls, of violence and abuse, sexual exploitation, harmful child labour practices, early and forced child marriage, teen pregnancy and hunger.
About Plan International Canada
Plan International Canada is a member of a global organization dedicated to advancing children's rights and equality for girls. We have been building powerful partnerships for children for over 80 years and are now active in more than 70 countries. We are calling on all Canadians to Defy Normal: to believe in the power and potential of every child and to take a stand anywhere children are oppressed, exploited or left behind and anywhere girls aren't equally valued. Together, we can create a world where all unleash their full potential.