The award-winning fundraising platform joins companies around the globe using business as a force for good
TORONTO, ON–Givergy is officially a Certified B Corporation, a much-anticipated certification that has been in the making since June 2021.
Certified by B Lab – the non-profit network transforming the global economy to benefit all people, communities, and the planet – Givergy joins the likes of Nespresso, Ben & Jerry's, Patagonia, Coursera, and more than 6,000 companies in more than 80 countries and 150 industries that are meeting high standards of social and environmental impact.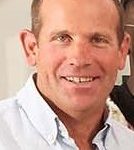 "From the very beginning, Givergy has set out to do good for others," says Julian Sykes, Givergy's CEO. "We have a real sense of responsibility for supporting the charity sector with innovation. Our B Corp Certification is a testament to years of hard work not only in our industry, but for the greater good of our society and economy."
"Being able to welcome Givergy to the B Corp community is hugely exciting," says Chris Turner, Executive Director of B Lab UK. "Their commitment to doing business differently will be an inspiration to others and really help spread the idea that we can redefine success in business to be as much about people and planet as it is about profit."
To become a Certified B Corporation, companies must achieve a B Impact Assessment score of 80 or above which demonstrates inclusive and equitable practices across five key categories: governance, workers, community, the environment, and customers. Givergy has scored 110 and is dedicated to making legal commitments and exhibiting transparency among all stakeholders.
Since 2009, Givergy has supported charities all over the world with their award-winning fundraising platform and it is their unwavering mission to help them raise more. Operating in the UK, USA, Canada, Australia and Hong Kong, they've helped more than 3,000 organisations raise more than $750 million globally as an effective innovation partner. Givergy is no stranger to making a positive impact as they offset more than 50,000 kg of CO2 through projects with Climate Partner last year, making them operationally carbon neutral.
Becoming a Certified B Corporation is very closely aligned with their values and is a natural next step in their evolution as a business. To find out more, visit givergy.com
B Lab creates standards, policies, tools, and programs that shift the behaviour, culture, and structural underpinnings of capitalism. Since 2006, they are known for certifying B Corporations and mobilising the community towards collective action to address society's most critical challenges.