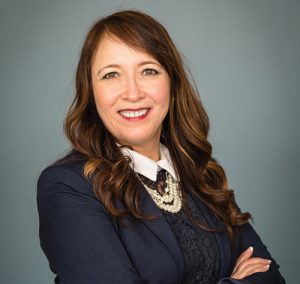 By Sharon Redsky
In order to look to the future, we have to reflect on the past. It is important to acknowledge that Canada was founded on the reciprocity of Indigenous peoples and recognize that much of the wealth accumulated has been through the dispossession of land, agriculture production, and extraction of natural resources.
Recognizing the harm done towards Indigenous people is essential to understand the link between colonial practices, broken Treaties, and legislative policies to systemic inequalities. An example of this, is the Indian Act in 1895 made it illegal for First Nations peoples to practice religious ceremonies and various cultural gatherings1 and from that until 1951 criminalized give away ceremonies. The permit system that required an Indian agent to approve the sale of produce such as cattle and grains and the pass system required approval to leave their reserves or face incarceration. In addition, in 1918 The Canadian government gives itself the power to lease out Indigenous land to non-Indigenous persons if it is being used for farming2.
Most recently, the horrific discoveries of over one thousand unmarked graves located at Indian Residential Schools across this county bring light once again to the Government of Canada and church's role in Indian Residential Schools, which operated from 1880 to 1997. It is estimated that 150,000 Indigenous children attended residential schools. The Truth and Reconciliation Commission of Canada launched in 2008, heard from over 6,000 Indian Residential survivors. They revealed stories of abuse and cultural genocide.
Inquires and commission reports outline approaches and actions that can improve reconciliation, including the Truth and Reconciliation (TRC) final report released 94 call to action, the National Inquiry into Missing and Murdered Indigenous Women and Girls (MMIWG), which has 231 Calls for Justice and the United Nation's declaration on Indigenous peoples (UNDRIP).
Building a better future
There is a rise of Indigenous led organizations and qualified donees that include First Nations, Métis and Inuit communities across the country who are vital in delivering culturally appropriate services. They know their communities and develop innovative solutions. However, many of these Indigenous charities and communities survive on project-based funding.
It is critical to consult with Indigenous people to incorporate their voices and wisdom. There is a role for the philanthropic sector in investing in Indigenous charities and communities and providing them long-term funding.
In a report entitled Canadian Charities Giving to Indigenous Charities and Qualified Donees – 2018, it outlines that of the 8.3 billion gifted through foundations in 2018, Indigenous groups received 46.9 million, which represents just over half of a percent or .056 cents for every 100 dollars gifted to non-Indigenous charities.
Imagine if foundations increased their investment up to 5 dollars for every 100 dollars. This would bring over 400 million into Indigenous charities and communities in supporting their important work.
As stated in the Honouring the Truth Final report, "reconciliation must inspire Indigenous and non-Indigenous peoples to transform Canadian society so that our children and grandchildren can live together in dignity, peace, and prosperity on these lands we now share."
With this in mind in building a better future for the generations to come, much more needs to be done to foster equity and Indigenous perspectives in the future of philanthropy. The sector needs strong leadership and sustained commitment in advancing the work of reconciliation.
A positive example which is led by Indigenous people for Indigenous people is the Indigenous Peoples Resilience Fund (IPRF) which grew out of the collective contributions of foundations and funders in supporting urgent Indigenous community needs. This fund is for Indigenous led organizations and communities and is governed by an Indigenous advisory council.
Another example is the Circle, who provides important work in building bridges between Indigenous communities and philanthropic organizations. As part of their work, the Circle plays an integral role in elevating the practices of reciprocity which offers important lessons about Indigenous ways of sharing, connecting to the land, and caring of each other.
Here are a few other suggestions, be an ally with Indigenous people in addressing inequalities and create spaces for voices to be heard, provide resources for Indigenous-led initiatives, and promote the work of Indigenous charities and communities.
As an Indigenous fundraiser, and active member of the gift planning community, I encourage the philanthropic sector from funders, to fundraisers and advisors to educate themselves to better include Indigenous charities and communities in their donor and client conversations.
Sharon Redsky is a First Nation member of Shoal Lake #40 with mixed heritage. She works in the area of fundraising and strategic development. She is a previous board member of the Association of Fundraising Professional Foundation for Philanthropy. The AFP Foundations for Philanthropy enhance philanthropy and volunteerism through programs of education, research, and service that benefit those who lead, serve and support nonprofit institutions.
Sharon adds: I acknowledge the ancestral traditional territory of Treaty #1 and Homeland of the Métis Nation that I have the privilege of living on. I also acknowledge Treaty #3 traditional territory of my ancestors and Shoal Lake First Nation #40 which is primary water source for Winnipeg and continues to have a boil water advisory.
1 https://www.thecanadianencyclopedia.ca/en/article/indian-act
2 https://www.nwac.ca/wp-content/uploads/2018/04/The-Indian-Act-Said-WHAT-pdf-1.pdf