AFP Greater Vancouver
Increasing member, new sponsor and gold status highlight a positive year
In 2019, the AFP Greater Vancouver Board of Directors Executive reviewed all board roles and recruited a full Board of Directors based on experience and interest to ensure portfolio growth and success. Our chapter would like to accomplish the following key goals in 2020:
a 10 percent increase in membership to 400+ members;
specialized professional development tracks supporting both young professionals and senior level executives;
AFP Breakfast event annual sponsor;
board and committee member succession planning;
10-star gold status;
increased participation in the Every Member Campaign; and
partnerships with CAGP and CFRE.
The issue that our members worry the most about is opportunities for development and growth in their careers, ensuring they are providing value to their organizations and beneficiaries, and we are going to address it by providing strong educational programs, an outstanding mentorship program, and regular networking opportunities throughout 2020.
We're finding that the biggest challenge in growing our membership is supporting potential members at smaller organisations join AFP and educating non-member fundraisers about the benefits of AFP membership.
Having a very diverse membership base is a unique aspect of being based in the Greater Vancouver area.
For 2020, we are looking at having presentations on topics such as ethics, blended gifts, executive level training, and supporting more professionals achieve their CFRE designation.
David Love, CFRE, President, AFP Greater Vancouver Chapter.
AFP Okanagan
The Association of Fundraising Professionals (AFP) Okanagan Chapter serves to advance philanthropy by enabling people and organizations to practice effective and ethical fundraising.
AFP Okanagan Chapter started just over 5 years ago and has been developing and strengthening its presence in the communities we serve ever since then. Our board of nine works hard to provide the link to professional networking, roundtable sessions, educational programs and mentorship for all levels of fundraising.
As a growing Chapter of 50 members, we are faced with trying to meet the needs of Professional Fundraisers throughout the Okanagan Valley. Eliminating the barriers to participation when members and non-members are located all over the Thompson/Okanagan region (290 KM from North to South) is a priority for us this coming year. We want everyone to have access to the resources and support they need to do their jobs well.
We are also excited to be working in partnership with the Western Canada Fundraising Conference 2020 planners who are organizing the conference May 13-15th, 2020 in Kelowna. This will bring together professional fundraisers from all over Canada and beyond to our amazing city. Learn more http://wcfc.ca
Each year we host our annual National Philanthropy Day Luncheon. On November 13th, 2020 we will be celebrating philanthropy and the positive impact giving, volunteering and charitable engagement has in the Okanagan.
We are a small but mighty group working closely with our members and other fundraising professionals to ensure that we are supporting each other and the many charities and their donors throughout the Okanagan.
Contact us at afpokangan@gmail.com or visit www.afpokanagan.ca to learn more!.
GIVING TUESDAY OKANAGAN
When: Dec 3, 2019 from 7:00 AM to 7:00 PM (PT)
Associated with AFP BC, Okanagan Chapter
Stay tuned for more details about events taking place throughout the Okanagan.
LOCATION: Okanagan, 435 Water St, Kelowna, BC V1Y 1J4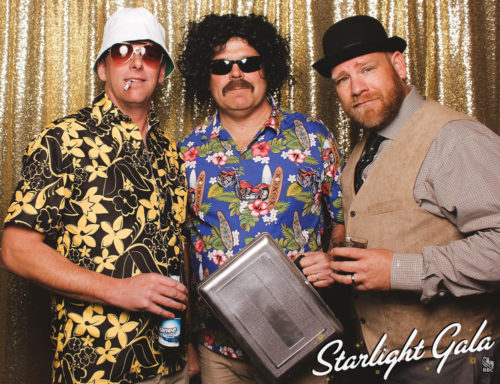 JDRF Starlight Gala by RBC Shines in Kelowna
One of the major events connected with this chapter was the benefit in Support of JDRF Canada, a beacon in the Okanagan Valley night. The 14th Annual Gala was an astonishing success, with more than $119,000 was raised towards type 1 diabetes (T1D) research.
Chapter President – Richelle Leckey is the Community Engagement Coordinator for Okanagan Boys and Girls Clubs.
AFP Vancouver Island
Volunteer-led chapter has Star Gold Award, Every Member Campaign
Our chapter represents fundraising professionals across Vancouver Island and we are your one-stop shop for information, education, certification, job-postings and networking events for professional and volunteer fundraisers. It is our mission to support you in your professional fundraising journey and help you feel supported, connected and educated about the philanthropic process so that you can create a culture of philanthropy in your organisation!
We are a volunteer led chapter, with the help of a part-time administrator Monica Powell. If you are interested in getting more involved with AFP VI please attend our events and reach out to our board members and learn more about our committees and areas of activity. We are always welcoming new committee members to support us with our strategic objectives. You can also email Monica at afp.vancouverisland@gmail.com to find out what opportunities are available.
AFP Vancouver Island is proud to be a recipient of the 2019 10 Star Gold Award, honouring AFP Chapters that have accomplished many of the key objectives outlined in the strategic plan.
The Annual "Every Member Campaign"
The Every Member Campaign is the AFP Foundation for Philanthropy Canada's annual campaign to raise the profile of the fundraising profession by creating sector advocates through education, building philanthropic leaders through scholarships, strengthening the sector through career mentoring and fostering a better understanding of our profession though research.
The 2019 Every Member Campaign objectives for the Vancouver Island Chapter are:
to exceed our fundraising goal of $5,400.00;
to increase our Alpha Society (monthly) donors;
to fulfill our 100percent board member commitment to support the Every Member Campaign; and
to receive the 10-Star Gold rating for our chapter.
Why Give?
Your support makes a difference. Your generous gift to the Every Member Campaign enable us — the Vancouver Island Chapter — and the AFP Foundation for Philanthropy Canada, to raise the profile of the fundraising profession and support AFP members in their careers as professional and ethical fundraisers.
Donations made by members of our chapter have a direct benefit for fundraisers on Vancouver Island and within our communities. This year, we again have the potential to receive a grant of 35percent of our fundraising efforts returned to our chapter in support of local programming.
Colleen Bronson, President, AFP Vancouver Island.