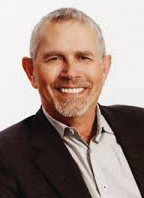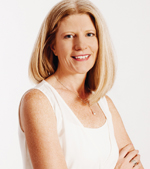 By Neil Gallaiford and Paula Attfield
As Canada's federal election kicked into gear, Senators Ratna Omidvar and Terry Mercer of the Special Senate Committee on the Charitable Sector issued an open letter to the major party leaders calling on them to commit to a renewed relationship with Canada's 180,000 charities and not-for-profits.
The impetus for the letter, presented in September, was what the senators described as "a slowly intensifying crisis" in which Canadian charities are increasingly facing shortfalls in bringing in enough revenue to provide the essential services they do. In fact, citing national charitable support organization Imagine Canada, the senators drew attention to the prediction that Canadian charitable sector organizations will require an additional $25 billion in revenue by 2026 to avoid a costly "social deficit" across the country.
Recognizing the clear public policy implications of this problem, the senators called on all the potential government parties to "invest in the programs, services and innovations being led by sector organizations". But they also made a point of stating that "Canadians must continue to be encouraged to volunteer and give generously."
The "less cost" problem
From a marketing perspective, this means that more than ever fundraising marketers need to change the longstanding narrative in how potential donors are spoken to and in how charities talk about where fundraising dollars are directed within the charitable ecosystem.
For the last number of years, Canadian charities have been brow-beaten — largely due to bad press brought on by a few bad apples in the sector — to adopt an apologetic stance on exactly where they're spending the money they raise, especially in regard to the costs of fundraising and administration.
We all know, if we think about it, that it takes investment to launch effective fundraising campaigns. But somehow Canadians have been led to believe that the best, and often the only, measure to be applied to fundraising organizations is the so-called cost of "overhead": the less cost, the better.
People don't just wake up in the morning and suddenly declare, "Despite not ever having done so before, this is the day I'm going to make a donation to charity X!". Even less likely is that individual waking up and deciding to commit to a long-term giving plan with any specific charity. As nice as it would be, things just don't work that way.
Thus, what is an absolute necessity in the charitable and not-for-profit fundraising space is for these organizations to create dedicated teams of marketing and fundraising specialists. They are to put their heads together to develop ongoing strategies to articulate the often-complex needs of the people they serve, define attainable paths towards meeting at least some of those needs and then press their shoulders to the wheel to make those things happen.
None of these things happen for free
There are real costs associated with developing and telling the stories about how charities benefit their clientele and in reaching out to potential donors through such tried and true methods as direct mail marketing. Digital marketing is growing in use throughout the not-for-profit sector, but it isn't free either and it generally works best when done in conjunction with more traditional marketing methods.
Building the brands
And, of course, there's the issue of brand-building. Certainly no one in the packaged goods, financial services or IT sectors would ever suggest that commercial success could possibly be achieved without a significant investment in brand building.
Yet not-for-profit organizations, no matter how big or national in scope, are routinely expected to rise above the din and make themselves heard among potential donors without any money being put into brand-building.
Frankly, it's silly and unrealistic to expect charities to raise money without making significant investments in marketing, like brand-building, and fundraising. It's time for a change in everyone's attitude toward charities and how they spend money on these activities. The demand for the programs and services provided by Canadian charities is growing all the time, as are the costs for providing them.
If charities are not freed to do the fundraising activity required to support the provision of these services, the social deficit crisis envisioned by Senators Omidvar and Mercer will be upon us much sooner than anyone could imagine.
Neil Gallaiford is CEO and Paula Attfield is President, Stephen Thomas Ltd.