New participating life insurance product designed to support charities is the first available in Canada
Winnipeg, MB–Canada Life revealed a new, first-of-its kind in Canada, participating life insurance product designed for charitable giving. It gives clients the ability to choose a registered charity who will be both the owner and beneficiary of the policy.
This innovative product, called My Par Gift, addresses the needs of both a client who wants to support a charity and the chosen registered charity. It provides clients with a simple, one-time payment option that is eligible for a donation tax receipt. The registered charity becomes the owner and beneficiary of the fully paid policy and all of its associated benefits.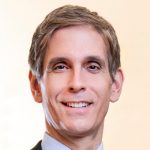 "At Canada Life, we're always looking for impactful ways to build stronger communities by helping our clients, while also supporting charities at a time when they need it most," says Paul Orlander, Executive Vice-President, Individual Customer, Canada Life. "This new product connects to these values, making it easier for clients to give back to the causes they care about. With no future payments or commitments, the one-time payment is all that's needed to see the benefits of goodwill."
This is the first product available in the Canadian insurance market designed solely for charitable giving. It gives clients the opportunity to create a legacy, while giving charities complete control and flexibility over the policy.
"The social good this product will do for Canadian charities cannot be understated," says Ruth MacKenzie, President & CEO, Canadian Association of Gift Planners. "Life insurance has always been a powerful tool for Canadians to protect their families and now that impact can be extended to support their most-loved causes, while also taking advantage of Canada's favourable tax, financial and estate planning system."
Starting March 30, any Canadian looking to leave a legacy can take advantage of this exclusive new product by connecting with an advisor.
About The Canada Life Assurance Company
Canada Life is a leading insurance, wealth management and benefits provider focused on improving the financial, physical and mental well-being of Canadians. For 175 years, individuals, families and business owners across Canada have trusted us to provide sound guidance and deliver on the promises we've made.
On January 1, 2020, Great-West Life, London Life and Canada Life became one company – Canada Life, and today, we proudly serve approximately 12 million customer relationships from coast to coast to coast.