Women Well Represented in Nonprofit Sector, But What About Intersectionality?: Part Three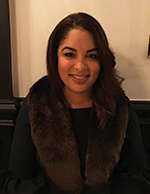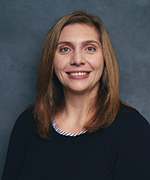 By Tanya Hannah Rumble, CFRE and Mariya Yurokova, MBA, CFRE
This is our third and final installment of our series on intersectionality in the non-profit sector. Sharing the lived experience of three professionals who are inspiring and champions of inclusion through their positional leadership in the sector, as well as the values they espouse. Sofia Janmohamed, Ksoal Ky and Judy Zhu bravely share about what they wish they had when they were new professionals, who inspires them, and what they are doing now to share their power and privilege with the next generation of emerging leaders in the sector
If you were introducing yourself to a group of new colleagues what would you share?
Sofia Janmohamed
Vice-President, Leadership Giving & Stewardship at Canadian Cancer Society
I am a passionate, hard working person that loves to help other people and achieve goals. I am always thinking about the next big vision I can strive for but I'm learning to take the time to enjoy the special moments and celebrate the achievements more. I love learning, meeting new people, making people laugh, travelling, and anything to do with being near water. My motto is to embrace uncertainty, act with courage and lead through change. This is what I remind myself to do every day and try to inspire others to do the same.
Kosal Ky
Director of Strategic Partnerships at Findhelp Information Services | 211 Central Region
I think of my life in three segments and how they define me as a person — my past, my present and my future. From my past: I am a Cambodian woman who was brought here to Canada at the age of three, my mother and I escaped the Khmer Rouge regime in the 1980s. My present: I work in the social services sector and have for over 20 years; I contribute to the social fabric of the Canadian charitable sector. My future: I am the mother of two young children who I am raising to be the second and next generation of the Cambodian-Canadian Diaspora.
Judy Zhu
Director, Leadership Giving & Asian Giving at Canadian Cancer Society
How I introduce myself today would be very different from how I introduced myself ten years ago. Today, I am proud to say that I am a female BIPOC professional who embraces multiculturalism and values humanity regardless of gender identity, age, race, colour, religion or ability. Professionally I am a Director of Leadership Giving & Asian Giving at Canadian Cancer Society. As a fundraising professional since 2008, I am passionate about changing the world with positive impact whether through education, health care or social services. I am a fundraiser at heart with purpose of empowering and helping people achieve their philanthropic goals. Personally, I am a mother of two lovely children, I cherish every moment with them. I am a strong believer of myself and who I am, I believe inspiring by example whether you are a mom or a leader, never stop pursuing success — the sky is the limit.
Did you have role models to aspire to when you began your career? If not, why? If yes, who were they and why did they inspire you?
Ky: Growing up in an immigrant household I was raised to believe in the traditional roles men and women play in the home and at work. I was raised to be the Model Asian Minority, to keep my head down and work hard and to exist with the deeply held belief in the meritocracy; working hard as a means of social mobility. I was often told that leadership roles are not for "people like us" but rather to just be grateful to have a job. However, when I entered the social service sector in my early twenties, that belief system was quickly challenged as I saw that the sector consisted mainly of strong and driven women leaders, in all levels of many organizations. Women who were moving key strategic initiatives, having community impact and making system level change. Over the course of my career I have kept in touch with a handful of what I call my "Women Influencers". This circle of friends and trusted women warriors are my bedrock, they push me to be more, demand more of myself and the system and embrace my true self.
Zhu: 21 years ago, when I first moved to Vancouver from China as an international student, I never thought I would have a career in philanthropy. I am who I am professionally because of my mentor (and fellow interviewee) — Sofia Janmohamed. I met Sofia at my first fundraising job, a student fundraiser in University Advancement. Despite my heavy accent at the time, Sofia offered me a student caller job and believes in me more than I believe in myself. Over the years, Sofia excels in everything she does, academically and professionally, aside from many awards and achievements currently she serves as the president of AFP Greater Vancouver Chapter. She inspired and encouraged me to do many things that I might not otherwise do. From completing graduate school to becoming a certified fundraising executive (CFRE), she gives me inspiration and direction to move forward in my career. It is a blessing to have her in my life.
My mother Yanbing Chen is my personal hero and life coach. She is the person that inspires me to never give up and never stop trying. I have no better words to explain how lucky I feel to have a mom like her. She always cares about my future and well-being, her life-long leadership in female entrepreneurship is a continuous source of inspiration and motivation for me and all the girls in our family.
Janmohamed: I am so grateful for the incredible role models that I have been blessed with throughout my career. All these people have not only inspired me to always do my best, but they have demonstrated the importance of giving back to others. The one consistent thing about every single one of my career role models over the years is their ability to create opportunities for personal and professional growth. Not just for themselves — but for those that they worked with. The greatest things you can do as a leader is to really see someone for who they are and what they do well, help them learn and develop, and create opportunities for them to thrive and excel.
How do you relate to the idea of being a role model? What are the specific strategies you use to share your power and privilege with others in the sector?
Zhu: I don't consider myself as a role model yet but rather an inspiring leader. I love to lead by example and am never ashamed to share my failures. Since 2010, I have mentored many young international students like myself and founded a Chinese Young Mothers Group on WeChat in 2012 to help and support young expatriate moms of Chinese-descent. I also volunteer with the AFP Greater Vancouver Chapter's Professional Development Committee. My strategies to share my power and privilege with others in the sector are through mentorship and networking. I often share my story of how I reached where I am today from my start as an international student. I also actively engage in speaking opportunities to share about my career and profession publicly, because I want my peers to see that a BIPOC woman can accomplish many things regardless of our skin colour and race.
Ky: I believe that everything in life has a natural ebb and flow, a rise and fall. These natural principles also hold with the concept of leadership and power. A leader who acts as a role model will recognize the nature of their time, which is fleeting, and ensure that the work, which is important and impactful to our whole society, continues most effectively when we share knowledge, resources and insights along our journey. I believe that all leaders in the sector have a responsibility to pass on their learning to those who are rising: our time in leadership is momentary and nothing is permanent, including the roles, and power that I have and hold, so I strategically become more intentional in my relationships, knowledge transference becomes central in my interactions with the people around me. Work in the social service sector has occurred before my time and will continue after me.
Janmohamed: Leading by example is critically important in all aspects. As a woman of colour serving in various leadership roles within the community, my organization, and the fundraising sector, I try to keep top of mind how my choices and actions can impact others in a positive way. Asking questions, sharing experiences, challenging biases, and always striving to learn about others are some of my own strategies. I feel that the greatest impact I can have is to provide support to anyone and everyone that has something they would like to achieve. Whether it is coaching someone for their next career step or talking about how they can handle a challenging situation, it brings me true joy to help another person — even it is a tiny step in their own journey.
Beyond role models, what are the individual, organizational and system-wide changes that need to take place so that all levels of leadership in the fundraising sector have representation from diverse communities and intersectional identities?
Janmohamed: As individuals, we each carry the responsibility of challenging our own biases and regularly investing in our development. Life-long learning of other people, cultures, and ideas is a must. Diversity isn't really an end goal — it is a way of life, made up of daily choices, regular actions and challenging the status quos. As leaders, we need to create the opportunities for others to do the same and inspire their actions through our own. Leaders also need to encourage dialogue and varying points of view, support innovative thinking, and welcome critical feedback. As a leader, I welcome being wrong for example — it means I've just learned something, and I'm inspired by the person that has the courage to share and teach. Organizations need to create the space and security for leaders to try new things and support their teams. Having diverse board representation, posting salary ranges for jobs, fostering dialogue and being transparent internally and externally are critical to the advancement of inclusion, diversity, equity, and access.
Zhu: I believe our professional associations including AFP (Association of Fundraising Professional); CASE (the Council for Advancement and Support of Education); AHP (the Association for healthcare Philanthropy); APRA (Association of Professional Researchers for Advancement); CAGP (Canadian Association of Gift Planners) need to come together to form JEDI (Justice, Equity, Diversity, Inclusion) policies to regulate our sector and non-profit organizations. The policies should include but not be limited to reforming hiring practices to make sure that an organization is reaching the best candidates, no matter who or where they might be. JEDI policies could mandate that non-profit organization boards or executive leadership have the same proportion of gender, race, colour; and take steps to make sure our workplaces are accessible.
Fostering a sense of belonging is not enough, there is far more work that needs to be done and accomplished, we can only do it together by taking care of one another regardless of gender identity, age, race, colour, religion and disability, with love.
Ky: The work of diversity, equity and inclusion is often spoken about as a marathon and not a race; but we can't use this metaphor as a rationale for slow change. In order to make space for diverse community leaders to feel they have the scope and voice to remove systemic barriers, invite real change and provide wrap around support we need, real leadership. Change sits with organizational leadership, governance, and the development of impactful, insightful policies and procedures. This does not take time; it takes the willing and will power. As we work in this sector we need to know that we are not alone and we are truly seen and authentically heard.
We are grateful to all eleven leaders who shared their experiences with us for this series. While we have ways to go when it comes to achieving a truly diverse and more importantly — inclusive nonprofit industry, we are also hopeful that there are many leaders, with a multitude of intersectional identities who are leading the way and graciously offering their time, talent and wisdom to inspire others. We encourage you to go beyond the personal perspectives shared in these articles and consider the many suggestions and resources which have been introduced throughout. Diversity, Equity and Inclusion work is a marathon, but there are many strategies which can be implemented today, on personal and organizational level. Connect with us on LinkedIn and tell us where you will start today!
Tanya Hannah Rumble, CFRE, MFA-P™, is a fundraising leader who has raised millions for some of Canada's largest charities. Tanya is passionate about equity, diversity and inclusion; and power and privilege and how these intersect with philanthropy. Tanya holds an Honours Bachelor or Arts in Political Science from McMaster, earned a Graduate Certificate in Marketing Communications at NYU; she is also a graduate of the AFP Inclusion and Philanthropy Fellowship, and DiverseCity Fellowship. Tanya is a new mom, a voracious consumer of podcasts, and a baking enthusiast. Tanya gratefully acknowledges the traditional territories of the Mississauga and Haudenosaunee nations, whose traditional territory she lives and works with her husband and young son.
Mariya Yurukova, MBA, CFRE, is an experienced fundraiser and thought leader in the nonprofit sector. With over fifteen years of experience in fundraising, Mariya has raised more than $20 million for various organizations, working on gifts ranging from millions to direct marketing campaigns for first time donors. Mariya is an active voice and advocate for diversity and inclusion in the nonprofit sector, with publications in Hilborn Charity E-News, Advancing Philanthropy, CASE Currents Magazine and many more. Mariya. As a first generation immigrant woman and part of an interracial family, Mariya is keenly aware of systemic inequities in the nonprofit sector and works towards advancing social justice causes while acknowledging her own privilege.