Women Well Represented in Nonprofit Sector, But What About Intersectionality?: Part Two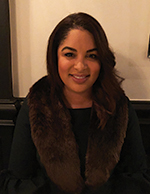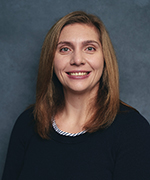 By Tanya Hannah Rumble, CFRE and Mariya Yurokova, MBA, CFRE
In March, we introduced you to four nonprofit leaders who courageously opened up about their experiences as leaders with visible identities. In this issue, we present four more nonprofit leaders with a myriad of intersectional identities from across Canada. In order to fix a problem one needs to recognize there is a problem first.
For too long, many have assumed there can't be equity issues in the nonprofit sector, since more than 70 percent of staff identify as female1. This has led to complacency when it comes to leadership development programming for women, and to inclusive talent recruitment and a lack of examination of the reasons why many of the few female identifying folks with intersectional identities chose to leave our sector early in their careers or struggle to advance their careers. By shining a light on the inherent inequity issues in our sector while sharing the inspirational leadership stories that we hope will inspire the next generation of female and non-binary nonprofit professionals. We also hope more practically, that this will invite dialogue and generate ideas about how to break down systemic barriers so that our sector is truly representative of the communities we serve.
We are grateful to Anjum Sultana, Meenakshi Das, Betty Lepp and Sanaa Ali-Mohammed for bravely share what they wish they had when they were new professionals. They also were asked who inspires them and what they are doing now to share their power and privilege with the next generation of emerging leaders in the sector.
If you were introducing yourself to a group of new colleagues what would you share?
Anjum Sultana,
National Director of Public Policy and Strategic Communications, YWCA Canada
I would describe myself as a curious strategic thinker who is always interested in how to make a positive impact, in big and small ways! I am passionate about social justice and believe strongly in the power of storytelling and public policy to make a difference. By changing the public discourse and empowering more people to civically exchange, we can turn the tide on the issues that plague us as a society. This has been made abundantly clear during the COVID-19 global pandemic that has provided us striking examples of how the current way of doing things does not work.
Within the charitable and nonprofit sector, there is still a fear of getting 'political'. I would say — our work is inherently political and by virtue of how we do our work and with whom, we have a responsibility to speak truth to power. That means highlighting when we see the status quo in public policy not working for the communities we are serving. Our communities hold insights on not only the issues that impact them but also the solutions needed to advance systemic change — we need to do our part to amplify and create platforms for people to share their stories and perspectives.
Meenakshi Das,
Founder and Fundraising Analytics Consultant, NamasteData
When speaking with a group of new colleagues, I would say, "I am Meena Das, Fundraising Analytics Consultant. I am speaking from Vancouver, BC, and an immigrant from India. I am passionate about building authentic relationships wherever I get the opportunity — mentoring immigrant women, offering pro-bono research services, speaking at mini-sessions, or participating in Inclusion, Diversity, Equity and Accessibility (IDEA)-related volunteering." I usually follow-up with things that I can find common with them, such as their interests, their work in data or with IDEA-related topics. By making this connection through my introduction, I enable the other person to feel comfortable sharing their story.
Betty Lepps MA,
Regional Director of Shelters and Supportive Housing, BC Housing
I would share that my name is Betty Lepps, then share that I am so pleased to be here and meet all of them. I would enquire about all of them and ask them to share something with me about themselves and their roles in the organization. Then I would connect with them with some commonalities around what they shared with me, their values, and the values of their organization. I would probably add a joke in there and chuckle. Then offer my story of being a Black woman and immigrant, this story would include the adversities I have faced, challenges, strengths, and triumphs. This would give them a sense of how I work, my values, my curiosity, and my way of being. It is about building relationships, connecting, and being courageous to show up as you are. As Maya Angelou says "Courage is the most important of all the virtues because without courage, you cannot practice any other virtue consistently."
Sanaa Ali-Mohammed,
Board Director, Urban Alliance on Race Relations
I would describe myself as a community engaged researcher and advocate based in Dish with One Spoon Territory. I have an interest in bridging the gaps between policy-making and the people most impacted, informed by my own experiences of policies, programs and services. My grassroots community organizing background has given me considerable exposure to the worlds of politics, charities, and philanthropy, and also led me to my Board Director position with the Urban Alliance on Race Relations. This background has additionally shaped my decision to pursue doctoral studies at Ryerson University, where I hope to explore policy/regulatory reform addressing systemic racial discrimination in the charitable and philanthropic sectors.
Did you have role models to aspire to when you began your career? If not, why? If yes, who were they and why did they inspire you?
Das: Two factors influence my response: 1) I have worked with organizations and clients who are predominantly white; and 2) I am an immigrant who spent most of her life in a different country -India. When I started my career in philanthropy, I would often find myself struggling to "fit in" vs. "stand out". Being the only one who looks a certain way and talks a certain way, there were days when I wished I could find someone like I speak so I could solely concentrate on the subject being discussed rather than thinking, "if I speak like a certain person they will accept my ideas more easily". So, I would not say I had specific role models, per se.
Over the years, I have had people I looked up to when I need project related fundraising analysis-related direction, ones who help me solidify my analysis, and I am thankful for them.
I have learned long back to derive power from my own story — when I am with the immigrant women mentee group I lead I stress that their story is beautiful and powerful. The chances are that answers we seek outside already exist on some page from our life. The question is, how connected are we to ourselves, our foundation, and our roots. In the last few months, we have seen a significant shift in collective uproar against systemic injustices. As part of this social justice movement, I have come across some fantastic peers in the industry through their articles, webinars, websites, and other such resources. Seeing such voices getting strength feels validated, especially when it feels like being on an island.
Sultana: I am fortunate that during my career, I had the opportunity to learn from Camille Orridge, an incredible change agent whose impact can be felt throughout Canada's health care system and beyond. Currently, serving as a Senior Fellow at the Wellesley Institute, Camille has been relentless in advancing health equity for diverse communities. In her role as the CEO of the Toronto Central Local Health Integration Network, she spearheaded the very-much needed Language Services Toronto, an initiative to make health care linguistically accessible to patients across Toronto. She was also one of the people behind Pathways to Education, an award-winning program to support young people achieve their education goals that started in Regent Park. It has since expanded nation-wide and the model pioneered at Regent Park Community Health Centre has transformed the lives of thousands of young people over the last twenty years. What inspires me the most about Camille is her unwavering belief that through collaboration and vision, incredible things are possible. If you happen to have an opportunity to influence, do not sit on the sidelines. You deserve to be there and it is your responsibility to make sure there are more people in the wings to join the fight towards equity and inclusion. It will not be easy but when it is done, the communities will be enriched beyond measure and that is its own reward.
Ali-Mohammed: My parents, first generation immigrant settlers to Dish with One Spoon territory, have always centred a community based and spiritual approach to philanthropy and advocacy. I think that shaped my career aspirations and direction early on.
I have also benefited from the mentorship and sponsorship of so many inspiring Muslim women role models throughout my career, and I will name just a few. Rabia Khedr, former Ontario Human Rights Commissioner and now CEO of a charity serving people with disabilities, who taught me about the importance of tenacity in executing a vision. There's also Ruby Latif, a government relations and inclusive policy-making specialist, who has shown me how research can be leveraged in service of equity, and also that when systems conspire against our success we need mentors and sponsors conspiring right back. Dr. Siham Rayale and MPP/Dr. Rima Berns-McGown, both of whom are scholar advocates working from multiple entry points to create better systems and futures for Ontarians. Gilary Massa, a labour and human rights advocate who has demonstrated that it is possible to challenge gender based employment discrimination and build back better, Farrah Marfatia, an educator and social innovator whose razor sharp solutions focus blows my mind, and Samiya Ahmed, a public health specialist, fundraiser and advocate whose analysis of complex programmatic and social challenges I always learn and grow from.
How do you relate to the idea of being a role model? What are the specific strategies you use to share your power and privilege with others in the sector?
Lepps: I love to be a role model; I enjoy the sense of being a guiding force to other Black lesbian immigrant women. I just stepped into the title of "role model" and I just began to embrace it. Because I believe this title supports other women that look like me to be who they are and hold senior leadership roles in their organization. A leader that influences, challenges, is creative, innovative, builds potential in people, and most of all carries out a service that supports people in our communities. The strategy that I use is storytelling, telling the stories that support the current situation, showing how one can move from adversity to success. To share with others and become a role model is a gift my mother would be proud of and a gift that I am proud of. Proud of my way of being in my career and in the world, a way that I am a role model for my nieces, and other young women that see me as they see themselves.
Sultana: I am inspired by the next generation of leaders just starting their careers and have such a firm grasp on what they believe and how they want to contribute to the world.
Right now, I am working with a dynamic group of 16 thought leaders through a partnership between YWCA Canada and the Canadian Council for Youth Prosperity. They have been contributing to our organization's work on youth-focused pandemic recovery. One of my observations working in the public policy and strategic communications function in the broader charitable and nonprofit sector, there are not enough Black, Indigenous and racialized women in positions of leadership. That lack of diversity in leadership is not only lonely, but detrimental to our society's collective wellbeing. Every year the leadership of our sector does not reflect our society, we are robbed of incredible insights, solutions and perspectives. It is also an egregious disservice given who the sector as a whole serves — we need to reflect the populations we work with and are in service to.
For me, leadership is a mindset, not a job title. Do not wait till someone is able to fight to get into a management role, start now. My call to action everyone is to invest in the career journey of a high-potential leader and mentor, sponsor and coach them. Too many people feel alone, disenfranchised and do not feel a sense of belonging.
Das: I am used to deriving power for different things from different sources. I feel the same for myself. I do not relate entirely to the idea of being a role model. However, I do see myself as someone empowering others to have faith in their own stories and realize that their potential is not defined by one job, career, or perception of some other people.
I am figuring out, every single day, what and where my power and privilege lies. It is a journey of realizing what you bring and how you can use it to empower others around you. So, when it comes to supporting others:
• I write (almost consistently) on LinkedIn – everything from my experiences to learnings;
• I actively network with individuals from all backgrounds in philanthropy and welcome coffee chats if they are willing and interested (so I can build relationships with vulnerability);
• I participate in local and national level IDEA related groups and conversations (so I exchange ideas from people on the same journey);
• And, I offer pro-bono research services to those small-shops that do not necessarily have access to expensive memberships.
I am proud of my collaborations with small nonprofits outside North America that struggle with the lack of data or advanced techniques.
Beyond role models, what are the individual, organizational and system-wide changes that need to take place so that all levels of leadership in the fundraising sector have representation from diverse communities and intersectional identities?
Ali-Mohammed: The greater representation of all diverse and intersectional identities at all levels of leadership within the nonprofit, charitable and philanthropic sectors is certainly important, but it is also one component of addressing a very large problem. There have been too many instances in the news of leaders from "diverse" backgrounds who have proximity to whiteness, and so uphold white dominant culture to the detriment of Black and racialized persons.
For me, the first step would be organizational culture shift. There is an excellent resource by Kenneth Jones and Tema Okun that describes the characteristics of white supremacy culture within institutions. Before we start bringing in staff and leaders with diverse and intersectional identities, we must change the white supremacist norms and the institutional processes, policies, and practices informed by them, and that should involve a journey of reflection and action for an organization. I strongly believe journey should include creating accountability structures for an organization, because achieving anti-racism and equity are iterative processes.
Next, we can turn our attention to bringing on leaders belonging to diverse communities and intersectional identities who have the skills, track record and commitment to the work of anti-racism, with particular attention given to members of diverse communities and intersectional identities that are particularly underrepresented. For institutions early on in their anti-racism journeys, they may require some assistance designing their outreach, recruitment and hiring assessment processes from established experts in the fields of anti-racism and equity. And finally, it is ensuring that our organizational culture, policies and practices continue evolving in response to feedback from all levels of an organization to ensure talent from diverse communities and intersectional identities is retained and supported.
From a systems level perspective, it might be necessary for policy making to ensure the organizational shift happens. Certain regulations encouraging organizations to implement targets for hiring members of groups like women, Indigenous people, racialized persons, and people with disabilities already exist in other sectors. Perhaps it is about learning from the success and challenges of those policies and creating something that does work for the nonprofit, charitable and philanthropic sectors.
Lepps: We need to keep sharing our stories and being role models to break down the old models that keep us in these places and situations. We must name the challenges of oppression, colonialism, racism, and sexism. It means we must continue to be courageous, vulnerable, and challenge employers to hear our stories and know the strengths of having diversity, and intersectional identities involved in their creative, innovative organizations. We all also need to believe that people are trying their best and want the best in the world. If we do not, we live in a world that is full of judgment and fewer role models that move the needle. I am proud to be one of those people that moves the needle and will continue to.
Das: As a sector we acknowledge the lack of demographic diversity in senior leadership in general. So, most often, hiring is the natural solution I have seen where most conversations end. But at this moment, I want to share an often ignored approach in this endeavor of encouraging diverse representation in all leadership levels. That is promoting different leadership styles from junior staff members. Diversity means much more than different ethnicities. When we encourage our junior members to embrace their styles and cultivate that for their next roles, we encourage different identities to explore and work towards their potential. I have seen so many people struggle (including myself) to conform to the fixed bullets of annual evaluation to be considered for career advancement. Unless we uplift all to bring their whole (and not just the best) on the table, we will repeat the same (and only) thing — putting a metric around hiring diversity and then chasing that with appointing one or two people from different ethnocultural groups.
Sultana: Unfortunately, the current leadership in Canada's landscape of charities and nonprofits overwhelmingly is White men later on in their career. How do we disrupt that? It means investing in the future of the sector now by creating pathways for diverse high-potential leaders to hone their leadership skills, foster a network of champions and actively learn what it takes to be hired to senior levels in an organization including Executive Director and CEO roles. What skills and experiences recruiters are looking for and sharing that with younger leaders now so they know how to drive their career. Let people know — what skills or talents are they looking for in those C-suite roles and be explicit about it. And then make sure there are sector-wide resources to support people in their leadership aspirations.
I will also say a lot of BIPOC folks who are in positions of leadership are tired. They are tired of the micro-aggressions and the constant need to prove themselves that never really go away. The constant underestimation, undermining and undervaluing. They are also tired from the additional service they do that is seldom recognized. Out of a sense of justice and commitment to community, they go above and beyond the call of duty to mentor, coach and sponsor younger folks from equity-seeking communities. They do it because they see no one else committing themselves to the efforts, at the scale required. This is not only exhausting but this could be a relevant role that communities of privilege can participate in. This is necessary work, often unpaid but deeply vital, that can be distributed more equitably.
We need diversity in leadership at all levels, including governance. Senator Ratna Omidvar has been pushing for board diversity to be measured through CRA adding questions on the T1044 and T3010.
Part 3 Next Issue
Tanya Hannah Rumble, CFRE, MFA-P™, is a fundraising leader who has raised millions for some of Canada's largest charities. Tanya is passionate about equity, diversity and inclusion; and power and privilege and how these intersect with philanthropy. Tanya holds an Honours Bachelor or Arts in Political Science from McMaster, earned a Graduate Certificate in Marketing Communications at NYU; she is also a graduate of the AFP Inclusion and Philanthropy Fellowship, and DiverseCity Fellowship. Tanya is a new mom, a voracious consumer of podcasts, and a baking enthusiast. Tanya gratefully acknowledges the traditional territories of the Mississauga and Haudenosaunee nations, whose traditional territory she lives and works with her husband and young son.
Mariya Yurukova, MBA, CFRE, is an experienced fundraiser and thought leader in the nonprofit sector. With over fifteen years of experience in fundraising, Mariya has raised more than $20 million for various organizations, working on gifts ranging from millions to direct marketing campaigns for first time donors. Mariya is an active voice and advocate for diversity and inclusion in the nonprofit sector, with publications in Hilborn Charity E-News, Advancing Philanthropy, CASE Currents Magazine and many more. Mariya. As a first generation immigrant woman and part of an interracial family, Mariya is keenly aware of systemic inequities in the nonprofit sector and works towards advancing social justice causes while acknowledging her own privilege.
1 https://theonn.ca/wp-content/uploads/2018/04/Decent-work-for-Women-Literature-Review-March-2018.pdf
We initially intended on making this a two part series, however were inspired by the abundance of leaders whose identities, lived and professional experience galvanized us to create space to share more of these stories with you. We are grateful to you for taking the time to read this article and having the privilege to glimpse into the lived and professional experiences of Anjum Sultana, Meenakshi Das, Betty Lepp and Sanaa Ali-Mohammed. As you reflect on the stories shared by these incredible we encourage you to reflect on the questions we asked our interviewees and how you might respond with an eye to equity and inclusion.
• If you were introducing yourself to a group of new colleagues, what would you share that would invite them to be authentic, engender empathy and signal that their whole self is welcome? What would you not feel comfortable sharing and why?
• Did you have role models to aspire to when you began your career? If so, what intersectional identities did they have? Was this part of what made them a role model for you?
• How do you relate to the idea of being a role model? What are the specific strategies you use to share your power and privilege with others in the sector?
• Beyond role models, what are the individual, organizational and system-wide changes that need to take place so that all levels of leadership in the fundraising sector have representation from diverse communities and intersectional identities?
The third and final part of the article will appear in July/August edition of Foundation Magazine.