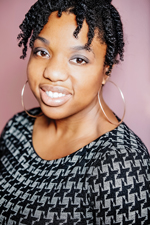 By Roxanne Tackie
Now, more than ever, Canadians are having conversations regarding social justice, diversity, and inclusion; and the non-profit and philanthropic sectors have been called on to respond. Truly, the work of becoming a more inclusive sector not only benefits our communities, but it also benefits our organizations — particularly when it comes to fundraising.
Donor stewardship is a powerful fundraising tool; however, many traditional stewardship practices only appeal to a particular group of wealthy, mostly white donors. To appeal to a broader audience, we must consider new ways of doing things, so I encourage organizations to consider these five ways to steward a diverse group of donors.
1. Understand what diversity means.
Most of us think of race and ethnicity when it comes to diversity; however, there are many ways in which people can be diverse. There's physical ability — such as whether someone is able-bodied or has a physical disability. Gender diversity is another important area, which includes not only traditional identities of male and female, but a range of other gender identities including transgendered, non-binary, and gender neutrality. And, there are various other types of diversity including age, religion, sexual orientation, and more. It is important to examine whether there are areas where your organization may be communicating well to the perspective of some and lacking in communicating to others. Developing this self-awareness helps organizations to understand where they need to improve.
2. Recognize Canada's changing landscape.
Canada is a more diverse nation than ever before, and the statistics show that this trend will continue. According to the Statistics Division and Analytical Studies Branch of Statistics Canada, by the year 2031, 29 to 32 percent of the population could belong to a visible minority group and 29 percent of people will have a language of origin besides English. These donors have a deep connection to family and community which informs their giving and generosity. In addition, the same branch shows as of 2019, millennials are Canada's largest generation at nearly one-third of the population. Younger donors have a desire to become more interactive with causes they care about, and are eager to share their support with friends, families and social networks. Being aware of these changes are important for organizations. Since the pool of Canadian donors has become more diverse, their perspective and expectations have changed, so we too must change how we communicate with them.
3. Steward gifts of all sizes and types.
Major gifts are important, and organizations should work to cultivate relationships with major donors. Still, it is just as important to ensure that every donor receives some form of stewardship. For example, many newcomers and young donors may be in a stage of life where they lack disposable income; however, organizations that can retain their support long-term will benefit when their life situation changes and they have the ability to give more. In addition, while speaking at the Canadian Association of Gift Planners (CAGP) conference earlier this year, I noted that many fundraising professionals often overlook the value of stewarding of legacy donors since the gift is not realized at the time of the bequest commitment. However, organizations must steward legacy donors to maintain their bequest, and motivate them to increase their annual giving. So, it is important to ensure that organizations work to include all types of donations when developing a stewardship plan.
4. Tell stories that connect with all audiences.
Storytelling is important, but particularly, telling your organization's story in a way that connects to your donors. Nonprofits can often fall into the trap of the "hero complex" where they position themselves as the one that has "saved" a particular person or community. This can be perceived as distasteful, especially by marginalized communities. Truthfully, an organization can only enhance someone's life rather than solve all their problems. So, when telling stories, appeal to what is important to all people. What is the topic of the day? What are the basic values that all people have? This will ensure that your storytelling language is inclusive.
5. Diversify the perspectives on your team.
The easiest way to ensure that your communications to donors are both authentic and inclusive is to ensure that your team is diverse. This starts with the board of directors since they are responsible for setting the overall strategy within your organization. The more varying thoughts and perspectives you have on your board, the better for your organization because great minds don't think alike. But be aware, just because you have one Indigenous volunteer, it doesn't mean that their perspective represents that of all Indigenous peoples. Also, diversifying your team is only one part of the equation. Once you have diverse perspectives at the table, you must be willing to listen to them and include them in your stewardship plan.
Appealing to a diverse group of donors is ongoing work that involves a process of regular self-awareness and re-evaluation of the way you are engaging with your donors. However, when you choose to focus on diversity and inclusion, you will form stronger relationships with a broader group of donors, and thus strengthen your overall fundraising strategy.
Roxanne Tackie is the Co-Founder of Story Point Consulting where she collaborates with nonprofit professionals through coaching, training and consulting. You can reach her at info@storypoint.ca.