LONDON, UK–Givergy says it is now a carbon neutral company, committed to consistently improving their environmental performance.
This announcement comes as the latest Intergovernmental Panel on Climate Change report unequivocally highlights that human influence has warmed the atmosphere, and that our planetary boundaries are being stretched. Moreover, the report notes that unless there is a huge collective reduction in CO2 emissions, we will likely see even more extreme environmental breakdown over the coming century.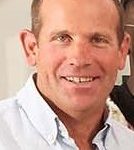 Givergy CEO Julian Sykes stated that "We're very proud of becoming carbon neutral and know it's a step in the right direction, but also know that achieving this through carbon offsetting, which is what we have done, is a short-term measure. We're a small company with short supply chains, meaning we can swiftly target the source of our emissions and act on it. This is what we are going to do moving forward because we don't just want to be the most effective fundraising partner to the charity sector, we want to be the most environmentally conscious too!"
Givergy's first environmental report, created by Climate Partner, can be found here. Within, information can be found on Givergy's carbon emissions as well as the Clean Ocean offsetting project that they are contributing toward.
Givergy
Founded in 2009, Givergy is an award-winning fundraising technology company which offers a range of cutting-edge fundraising solutions and expert consultative advice. With offices in London, New York, Toronto, Vancouver, Hong Kong and Sydney, Givergy has helped raise over $750 million, supporting some of the biggest names in the charity world.