Unveiling Solutions to Break Barriers and Foster Equality in the Workplace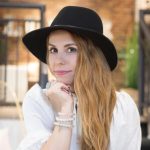 by Rhiannon Rosalind
In today's rapidly evolving corporate landscape, fostering diversity, equity, and inclusion has become an essential goal for organizations.
But women – particularly BIPOC women – continue to face significant and unique barriers that organizations must address. Breaking these barriers is the driving force behind Conscious Economics' groundbreaking grassroots initiative called HeARTwork. Led by Conscious Economics and supported by Interac, HeARTwork aims to spark dialogue and action within corporate Canada to address the unique challenges faced by diverse women in the workplace.
Through the intersection of research, art, and conscious dialogue, HeARTwork is an economic solution that addresses business and policy from a heart-centered space. By uncovering the authentic experiences that affect women's decisions to advance in the workplace, it aims to help them reclaim their own narratives. Sharing this groundbreaking research is only the first step in a long journey to ensure corporate Canada has the necessary tools to enact change in workplaces across the country.
Understanding the Challenges
Through extensive research and focus group discussions across the country, it was discovered that there are profound barriers faced by diverse women in corporate Canada. Through these findings, HeARTwork was created. Participants unanimously highlighted the work/life imbalance resulting from motherhood, caring for elders, and the enduring impacts of the pandemic. More than one third of the women surveyed felt they don't have enough time each day to juggle the demands of their professional and personal lives. The same number of participants reported feeling unable to grow professionally or secure that critical promotion due to feeling overwhelmed. High stress, burnout and mental health challenges were cited as the main reasons for feeling overwhelmed. Other areas of concern were disparities in pay, discrimination, and growing number of women choosing to opt out of leadership positions altogether.
Shockingly, 48 per cent of participants shared personal experiences with subtle or overt racism, homophobia, and transphobia within the workplace. The women surveyed said they often experienced microaggressions and witnessed other women in leadership roles experience severe burnout to the point where it negatively impacted their personal lives. Staggeringly, more than 94 per cent of participants reported experiencing workplace challenges related to mental health, burnout, stigma, sexism and sexual harassment or assault.
The HeARTwork Solutions Framework offers 11 comprehensive and actionable solutions designed to support the advancement of diverse women into more senior roles in business and keep them in corporate Canada. With one-third of participants expressing concern for the well-being of women in the corporate world, the need for systemic change becomes evident. The framework's solutions encompass various areas, including access to capital, employment, and mentorship. Some of the key measures include:
1. Annual public reporting of DE+I targets, metrics, and outcomes: Transparency and accountability are crucial for driving change and ensuring progress towards diversity and inclusion goals.
2. Wellness benefits such as flexible worktime: Recognizing the importance of work/life balance, organizations can provide flexible work arrangements that empower women to manage their personal and professional responsibilities effectively.
3. Workplace training to address discrimination: Anti-discrimination training programs can educate employees about biases, promote inclusivity, and create a safe and respectful work environment.
4. Financial literacy benefits: Equipping diverse women with financial literacy skills can enhance their economic empowerment and enable better financial decision-making.
5. Company-wide pay transparency: Establishing pay transparency practices fosters equity, reduces pay gaps, and creates a fairer compensation structure within organizations.
The Impact on Businesses and Women in the Future of Work
The loss of diverse women from the corporate world due to discrimination, mental health issues, and work/life imbalances is having significant consequences for businesses and women alike in the future of work. A recent report from The Prosperity Project, found that more than three quarters of Canadian women say they have considered quitting their jobs due to work-related strains. The same report found that women are much more likely to leave jobs due to stress or burnout than men (39 per cent vs. 25 per cent). Unfortunately, this report echoes the broad findings of many other reports on this topic in recent years.
Given these findings, we know that negative workplace experiences are driving women towards entrepreneurship and the non-profit sector, leading to a loss of diverse perspectives within corporate Canada. Addressing these issues urgently becomes crucial to creating an inclusive workforce that thrives in the evolving economic landscape.
Support for HeARTwork
HeARTwork is a 3-year national project with an aim to provide new data and research to gain a deeper understanding of the emotional, social, and economic barriers that women face within Corporate Canada, that prevent them from pursuing leadership and C-suite roles.
Community champions who have supported the research include One People TO, INDIGENOMICS Institute, CEE Centre for Young Black Professionals, and the Canadian Arab Institute.
These organizations facilitated HeARTwork's six national focus group sessions with participants from various locations across the country and are made up of diverse Canadian women. The members of these groups directly informed the solutions framework being put forth to corporate Canada by sharing barriers faced in their own career progression. Although corporations can create and implement their own solutions, effective and impactful solutions need to come from the stakeholders that are affected.
Interac is the lead corporate champion of HeARTwork and proud sponsor of Conscious Economics. As such, Interac is committed to empowering women and building financial confidence among Canadians. By collaborating with Conscious Economics, Interac is supporting their mission of sparking dialogue across corporate Canada, breaking down barriers, and cultivating the next generation of diverse women leaders.
Interac's commitment to fostering an inclusive workplace culture aligns seamlessly with the HeARTwork policy framework. To learn more about Interac's commitment to community impact, please visit: https://www.interac.ca/en/about/our-company/community-impact/
To learn more about HeARTwork, please visit our zine: https://www.consciouseconomics.ca/heartwork-solutions-framework.