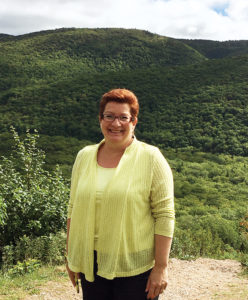 By Kathleen Provost
As a professional fundraiser, I have always thought that volunteering was part of my responsibility. First, by volunteering, I can better understand the volunteers I need to work with in my profession. Experienced fundraisers know that a collaboration between staff and volunteer yield the best results when attempting to raise funds, sell tickets, or engage other volunteers.
But, as important, I always believe I had a responsibility to give back to my community and volunteering provided a number of opportunities to do exactly that. Be it, by volunteering on a church committee, cleaning tables up after an event, or leading a Board discussion, my volunteer mandates have all enabled me to attain a sense of fulfillment. This sense of fulfillment is very different from the sense of fulfilment I obtain when doing my work.
Looking at Canadian volunteerism
In 2018 Statistics Canada's Volunteer in Canada, 2004 to 2013 report offered a closer look at the patterns and trends in the Canadian volunteer landscape. Statistics Canada reported that in 2013, over 12.7 million Canadians engaged in formal volunteering, with a total of 1.6 billion hours of their time given to charities, non-profits and community organizations. This represented a slight decrease in volunteer rate of 3 percent from previous years, (12.7 million Canadians who volunteered in 2013 and 13.3 million who volunteered in 2010). Of significance was that 82 percent of Canadians volunteered informally, meaning they were helping people one-on-one without the involvement of an organization or group.
Volunteering has not always been so structured and quantified. The concept of volunteering is as old as humankind. It existed when small communities needed to rely on each other's help to survive. Individuals volunteered to help during conflicts like the Great War, and volunteers have stepped in when a social "safety net" was missing to provide support to individuals in their community.
Understanding the business around volunteerism
Whether it was inspired by survival, altruism or religious beliefs, volunteering occurred in an informal system, which evolved over time to become much more structured. When Statistics Canada reported in 2013 that over 12.7 million Canadians engaged in formal volunteering, it also reported that this equated to almost 858,000 full-time year-round jobs.
Volunteering has become an essential part of a new business model — "the Business of Benevolence".
Some 80,000 charitable organizations, in Canada alone, have emerged within this "Business of Benevolence". They all look different, but all have one common focus; altruism. Merriam-Webster defines altruism as "a quality possessed by people whose focus is on something other than themselves, and its root reveals the object of those with generous tendencies". This means the "Business of Benevolence" can offer volunteers a means to fulfill this generous tendency. In today's charitable and non-profit sector, volunteers can deliver services and have a sense of impact on the lives of many all through fulfilling a sense of generosity.
I know that when I volunteer I do feel a sense of generosity towards someone, or a cause — doesn't every volunteer feel like that?
In 1977, Volunteer Canada was established to provides national leadership and expertise on volunteer engagement and to increase the participation, quality, and diversity of volunteer experiences. This organization collaborate closely with volunteer centres, businesses, non-profit organizations, government and educational institutions to promote and broaden volunteering and offer programs, research, training, tools, resources and national initiatives in Canada's volunteer landscape.
Academia has developed an interest in researching and documenting "volunteering". One such example (amongst numerous) was done in 2012. The Determinants of Volunteering and Charitable Giving was a study that looked specifically at the determinants of volunteering and the charitable sector with a focus to examine the overlap between altruism and determinants driving people to volunteer or to donate money. The study revealed a positive relationship between volunteering and donation of money, and some striking parallels between determinants of volunteering and donating were found. Gender, age, having children, religiosity, labor force participation, net monthly household income and receiving domestic help were all salient factors predicting altruistic activity in terms of both volunteering and donating money.
Questioning the systematic meaning of volunteering
I consider fundraisers active member of this "Business of Benevolence". We all work every day in this "business" which is now part of our social mosaic. The "Business of Benevolence" is integrated into our societies, with laws and regulations to manage its economic activities. Governments, at all levels, are involved with the charitable sector to develop and support programs delivering social services. Educational systems have become recipients of this generosity, and they also inform and shape tomorrows volunteers by introducing volunteerism in our educational systems.
I always thought that I played a key role in this "Business of Benevolence". Generosity, as a value, equates to compassion and altruism, and these are all important values to me. But I had never looked at the structured "business" around this value. I had not considered how this "business" perpetuates and maintain a social agreed upon system. Upon further reflection, on this perspective, I need to ask myself, "what does this systematic "Business of Benevolence" perpetuate?
Imagine Canada recently published an article by Nneka Allen (who is profiled in this issue), The Two Faces of Charity, in which she wrote the following:
"The philanthropic sector, by its very nature and definition, purports to serve 'disadvantaged communities,' and over the years has presented itself as a more people-centered, equity-driven alternative to the cold corporate world. Due to historical racism and systemic inequalities, the majority of 'disadvantaged communities' are predominantly lower-income black and brown citizens, who have little social capital and little financial security. The nonprofit industry rakes in billions of dollars annually off the creation of programs and services designed with this demographic in mind."
So, we each must consider if this altruism is perpetuating a system we agree with. Hence, the more profound question for us who play a leadership role in this "Business of Benevolence" is — do we agree with the system in place, or do we want to introduce change?
Transforming society one volunteer at the time
Fundamentally, volunteering feels good and in whatever community you chose to volunteer, you feel a genuine sense of impact for your community.
So, ask yourself, why volunteer? Am I volunteer, for example, at the food bank to provide food for individuals who need it, and feel I have had an impact with my volunteering? Or am I volunteering because I need to better understand why there is food inequality? Why are so many individuals in need of food? Hence, am I volunteer to be closer to the issues, and get involved in some solution? Am I really trying to effect change?
I was inspired by Stephanie Ghoston on a podcast entitled; "How to be the change you want to see at work". It made me question, my role, as a volunteer and as an active member of the "Business of Benevolence". How can I use my volunteering to transform something in my community, or my society, that I believe in? According to Ghoston, transformation needs to occur at three levels; personally, within your community, and finally institutionally.
Ultimately, transformation start with ME
In summary, I need to determine the impact I am trying to have with the work I do, every day. As a volunteer, I must question what outcome I am really trying to achieve. But fundamentally, it is as an individual that I must make choices and volunteer to address social issues I strongly want to have an impact on. As a volunteer, if I can use my talents, skills and privileges to truly affect change, it can lead to communal change and eventually to institutional change. So yes, maybe we can all play a leadership role to transform our society to become the society we aspire to have.
So real transformation start with ME; it starts with EACH OF US.
Kathleen A. Provost, CFRE is currently the Campaign Director at St. Francis Xavier University. She brings over 25 years of fundraising experience within the charitable sector. She writes this column exclusively for each issue of Foundation Magazine.
1 N. Kushnirovich, PhD (Economics), D. Ribovsky, Ruppin Academic Center, Israel (2012): Determinants of Volunteering and Charitable Giving
Source: Statistic Canada: https://www150.statcan.gc.ca/n1/daily-quotidien/200626/dq200626c-eng.htmVolunteer Canada: https://volunteer.ca/index.php