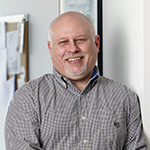 By David Bosworth
Ever since Merle Mackie decided to follow in his father Charlie's footsteps and buy a truck to haul tomatoes to the Campbell Soup Company in west Toronto from the farms in and around Oshawa, Ont. in the 1930s and '40s, three more generations of the Mackie family have shown a willingness and determination to roll up their sleeves and do whatever is needed to solve their customers' needs
From the humble beginnings of Merle Mackie's old truck — which doubled as a 25-cent passenger shuttle to the Oshawa Ski Club on weekends — the Mackie empire eventually grew into a group of companies that included an automotive parts manufacturing unit that started with five employees in Oshawa and expanded to 2,500 employees in 13 plants around the world serving the 'Big Three' automakers, a national moving, freight and logistics company, and one of the most successful Harley-Davidson motorcycle dealerships in Canada
Started by Merle's son Ross, his wife Diana and their four sons, The Mackie Group, now affiliated with Atlas Van Lines, is a tremendously successful privately-owned company with over 500 employees working in its various transportation-related business units across Canada (the automotive parts unit was sold years ago). All the while, the Mackie family has never lost touch with hometown Oshawa, a predominantly working class city 60 kilometres east of Toronto.
We all got our licenses and drove trucks
Paul Mackie Sr., who runs Mackie Harley-Davidson along with son Paul Jr. and daughter Brooke, says his family has always felt a responsibility to give back to the community that instilled in them the spirit to work hard and build a lasting legacy that can be proudly passed on to future generations. They were always taught the value of hard work and the need to never shy away from a challenge, and to always exceed people's expectations.
"As kids, after school my brothers Norm, Dean, Scott and I would wash the moving trucks and help load them up. By the time each of us turned 16, we got our licenses and drove the trucks, hauling trailer loads all across Canada.
"We came from nothing," says Paul Sr. "My grandparents lived in a clapboard house on King Street in Oshawa and my mom and dad lived in that house with them when my brothers and I were born. No matter what, we were always taught to give back and contribute to the community whenever we can, and that's what we've always done."
And, for reasons that touch him very personally, Paul Sr. says the Mackies have always had a particular affinity for supporting healthcare organizations in Oshawa and throughout the surrounding Region of Durham.
Foremost among these organizations is Lakeridge Health, which encompasses five hospitals and more than a dozen community health care locations throughout Durham Region. This includes the former Oshawa General Hospital, where Paul Sr. and his brothers were born and where Paul Sr.'s life was saved after he suffered a dreadful childhood injury on his grandparents' property that cost him one of his legs.
"I was eight and it was the first day of summer vacation," Paul Sr., now 64, recounted to Foundation Magazine recently of the childhood trauma. "There was an electric-powered golf cart in the backyard that my brothers and I were standing on when all of a sudden the cart shot backwards. My two brothers jumped off safely, but I was pinned in the middle and had my leg severed below the knee. I was bleeding out badly, but the miracle was that the next door neighbour happened to be the head nurse at the Oshawa Hospital. She heard the screaming and ran over and tied my leg off so I wouldn't bleed to death. Then they raced me downtown to the Oshawa Hospital, where they put me back together and had me ready to go back to school in September with a prosthetic leg like nothing had ever happened."
More recently, Paul Sr. was diagnosed with cancer and has received all his treatment at Lakeridge Health.
"I wouldn't be here if it wasn't for the health professionals at Oshawa Hospital and Lakeridge Health, so I'll always be willing to support them any way and any time I can," says Paul Sr., who has sat on the board of directors of both the Lakeridge Health Foundation and the Oshawa Hospital. "The same goes for my brothers, their kids and mine."
Donations of money and volunteer time
In addition to their ongoing commitments to Lakeridge Health, the Mackie Group of companies and individual family members have provided both direct monetary donations and volunteer time to local groups and regional chapters of organizations that include the University of University of Ontario Institute of Technology (UOIT), YMCA, Rose of Durham, Hearth Place, the Canadian Cancer Society, Grandview Kids and SickKids (Toronto).
With the family deciding in recent years that it would concentrate its philanthropic efforts on healthcare organizations in the area, Paul Sr. says the family was planning to make a major contribution to the retooling of the R.S. McLaughlin Durham Regional Cancer Centre at Lakeridge Health and that he would be co-chairing the fundraising campaign for the cancer centre.
However, with the global COVID-19 pandemic throwing healthcare providers everywhere into a full state of crisis management, Paul Sr. says his family will wait to see where the most immediate needs are within the system, and they'll be there to help in any way they can.
"I'm still going to co-chair the fundraising campaign for the cancer centre," he says, "but our plans have temporarily been put on hold due to all the new needs and changing direction that have come from the COVID-19 situation."
Underscoring Paul Sr.'s perspective on the fast-moving public health crisis and its impact on Lakeridge Health, several COVID-19 outbreaks have been declared across Lakeridge's facilities and at least 10 staff members have been reported to have tested positive for COVID-19. This is in addition to the many dozens of COVID-19 patients who have been, and continue to be, treated across the Lakeridge network in Durham Region.
"Our family is hugely committed to supporting Lakeridge and other healthcare organizations throughout the region, but we're not alone. We've had some incredible community donors — personal and corporate — who have always stepped up and are doing it again now through the COVID-19 crisis," Paul Sr. says.
The Mackie's support for local charities includes a number of ongoing commitments, such as the Lakeridge Health Foundation golf tournament and its annual fundraising gala, that have been thrown into question because of COVID-19.
"At this point, we don't have official confirmation that these things have been canceled," says Paul Sr., "but, if they do get cancelled, we'll redirect our focus and commitment to wherever it needs to be to support the hospital and the foundation."
"It's just mind-boggling with the changes and announcements that happen every day around COVID-19," Paul Sr. says, adding that he has a call once a week with his brothers – they don't go to see each other – to talk about what they can do to maintain the health and safety of their employees and keep their business moving wherever it makes sense.
"Right now, we're just trying to keep our heads and do the right things for our business and for the community," he says. "We're completely dialed in to our employees and our customers to ensure their health and well-being."
"We've got nothing but the best healthcare workers and supports in Durham Region with the Lakeridge Health sites. They just go above and beyond at every level of every job. I'm one of the fortunate ones who gets to be a part of it all, and we'll keep striving to do more with our whole family. We'll always be doing that."
David Bosworth is a writer with more than 25 years of newspaper and magazine writing and editing, PR agency consulting and client-side corporate communications experience. He has been editor-in-chief of Strategy magazine, Canada's top marketing trade publication, as well as Canadian Direct Marketing News and PrintAction and was a member of the corporate PR team at HP Canada. He now heads BullsEye Communications.