A Conversation About Intersectionality: Part One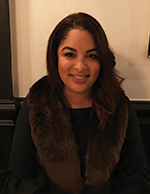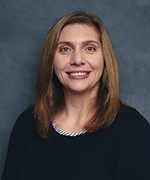 By Tanya Hannah Rumble, CFRE and Mariya Yurokova, MBA, CFRE
As we continue to celebrate women in the aftermath of International Women's Day it is heartening to see more women than ever before in leadership roles across industries. This includes the non-profit and fundraising sector with over 70 percent of people working in fundraising identifying as women.
What we wonder, however, is where are the racially diverse women, the indigenous women, queer women, differently-abled women, trans-women, and newcomer women?
While being overrepresented in the sector as a whole, women, and particularly diverse women, are grossly underrepresented in leadership positions and board seats. Moreover, they are on average 5 years younger than their male counterparts and predominately white.
A recent salary survey by Charity Village also revealed a 26 percent pay gap among male and female leaders in the sector. This is largely due to men dominating leadership positions in larger organizations. The data on the intersections among gender, race, sexual orientation and different abilities is scarce and mostly nonexistent.
So while women comprise more than 70 percent of the nonprofit sector, there are significant gaps in the advancement of women in the sector and when it comes to diverse women the gap is more like a chasm.
We assert that cis-gendered white women with education and economic privilege who were instrumental in creating a robust non-profit sector may be acting as sentries and limiting access for women and non-binary folks with layered intersectional identities to ascend into leadership roles within the fundraising sector. Do we suggest that these women should step aside completely? No, but can there be greater representation of racially diverse, Indigenous, queer, differently-abled women and non-binary leaders in the non-profit sector? Yes, and power and privilege must be shared to benefit from the lived and professional experiences of these women of diverse backgrounds.
Research consistently points to what we know as individuals working in the non-profit sector — there is a diversity, equity and inclusion gap in non-profit leadership. The Daring to Lead report of 2006 found that 82 percent of executive directors were Caucasian. In 2014 a study conducted by D5 found that 92 percent of foundation executive directors were white. A 2018 white paper, The State of Diversity in Nonprofit and Foundation Leadership, found that 87 percent of all executive directors or presidents were white.
The disparities are evident at every indicator of power and influence across the non-profit sector. Results from a recent crowd-sourced Statistics Canada survey showed that women account for almost 60 percent of participants who are board members, while only 14 percent identified as being immigrants to Canada; 11 percent identified as belonging to a visible minority group; 8 percent identified as LGBTQ2+ individuals; 6 percent identified as persons with a disability; and 3 percent identified as First Nations, Métis or Inuit.
The data paints a clear picture, but stories are also an important source of knowledge and inspiration.
In part one of this two-part series we introduce you to four positional leaders in the Canadian non-profit community. Our hope is that you will be inspired by their stories — about what they wish they had when they were new fundraising professionals; who inspires them; and what they are doing now to share their power and privilege with the next generation of emerging leaders in the sector.
If you were introducing yourself to a group of new colleagues what would you share?
Nicole McVan
Vice-President, Philanthropy and Marketing with United Way Greater Toronto
Introducing my authentic self is a process that can be quick or slow depending on how safe I feel. Going beyond my role, my interests, and the small talk really depends on who is in the proverbial room and the cues I get. If I feel safe, I will share that I am transgender and non-binary, a parent, and that I struggle with periodic anxiety. As a White person, I have so much privilege, and I have the ability to hide some of my intersectionalities if I am not ready to share. I often think about my colleagues who cannot hide and consider how do I show up in a way that will increase inclusivity and signal that racism, ableism, sanism, fat-phobia, xenophobia and discrimination is absolutely not acceptable.
Tycely Williams
Chief Development Officer with America's Promise Alliance
I'm a black woman who is the proud descendant of slaves. I value fairness, honesty, and integrity. I like to laugh and love to learn.
Sharon Redsky
Fundraising Consultant
My name is Sharon Redsky, I acknowledge the ancestral traditional territory of Treaty #1 and homeland of the Metis Nation that I have the privilege of living on. I also acknowledge Treaty #3 traditional territory of my ancestors and Shoal Lake First Nation #40 which is primary water source for Winnipeg and continues to have a boil water advisory.
Paul Nazarath
Vice-President, Education with Canadian Association of Gift Planners
As a BIPOC professional I talk about armour a lot, I am more open about it now because of the racial context and open conversations we are having which is great. I have come up in our sector and my career with what I call "violent code-switching" which only my tiny group of personal friends and family get to see as my full self, but an armoured up, white-friendly face is my usual introduction to any mixed audience. These days I do reach out to young professionals and other BIPOC peers to have a more personal introduction and safe discussion with them, to offer my support in any way possible and I now privately mentor a network of BIPOC fundraisers with the express purpose to mentor, coach, network connect and now, bankroll any education or opportunities possible.
But I don't feel safe and if one more white cisgender person gives me a lecture about "authenticity" and "bringing your whole self to work" I'm going to explode. Because the second I express my authentic self as a person of colour and alternative culture, they immediately are threatened and close doors, their network and opportunities.
Did you have role models to aspire to when you began your career? If not, why? If yes, who were they and why did they inspire you?
Williams: When I began my career in 1997, I had two meaningful role models. Lucille Elizabeth Anderson, my maternal grandmother was my most cherished and Dr. Maya Angelou, my beloved college professor was my most notable. My grandmother never worked outside the home — but, her active voluntarism in the African Methodist Episcopal Church, NAACP, Girl Scouts, and YWCA never contained her to the walls of her residence. My grandmother, only the second generation removed from slavery, deeply believed in civil liberties. She viewed the not-for-profit sector as an important means to actualize moral behavior. My grandmother inspired me early on to value more than money — she taught me the immense value of a volunteer's time and the undeniable social value of a champion's heart. My teacher, a highly acclaimed global literary genius, deeply believed in courage and compassion. She relentlessly advocated for the fair treatment of every human being. My teacher inspired me in my early twenties to value diversity — she taught me to genuinely listen to varying viewpoints and love different cultures.
Redsky: I have been so fortunate to be surrounded by strong and resilient women role models, who are the backbone to our communities. I credit them for supporting and encouraging me over the years. They have helped me understand that leadership takes many forms, and everyone has gifts to offer. They have taught me that reciprocity and generosity are sacred responsibilities that need to be rooted in our connections to the land, water and each other.
An example is my member community Shoal Lake #40 First Nation. For over 100 years they have been supplying fresh water to Winnipeg, cut off from road access and under a 24-year boil water advisory. I remember back in 2007, the women from Shoal Lake #40 led a 155km walk to Winnipeg that included Elders and children to raise awareness about the lack of clean water and need for road access. Despite promises made and broken by governments for their basic human rights of access and clean water, they preserved. Finally, in 2015 all three level of governments agreed to fund an access road named 'Freedom Road, and a water treatment plant.
Do you have role models now and who are they and why do they inspire you?
McVan: All too often we think of role models as more senior people than ourselves. While it can be helpful to look 'up', I am finding more and more that it is more helpful to 'look across'. So many of my role models are the people I work with everyday in my organization. The people that say the hard things in meetings, that call out microaggressions, and who ask me tough questions to hold me accountable. As I age, I am finding that some of my most powerful role models are the younger folks I work with whose value systems are generally more inline with where I want to go and how I want to be. That isn't to say old folks like me aren't value driven; I just think that we overlook the people in our circles too often as sources of inspiration and incredible knowledge.
Williams: Six years ago, when I turned 40 years old, I decided my future self would be my most influential role model. After spending four decades looking outward, I put pen to paper to describe my aspirational self by looking inward. I want to care about the unmet needs of people. I want to be courageous and eradicate the unmet needs of people. I want to be capable and secure the human and financial resources needed to fulfill the unmet needs of people. While I glean external inspiration from the likes of the late U.S. Congressman John Lewis, Amanda Gorman, and Malala Yousafzai, I seek to inspire myself to be caring, courageous, and capable.
Nazarath: Now, I am very happy to say that I have many BIPOC role models! Krishan Mehta, Mide Akerewusi, Sharon Redsky, Tim Fox, Kris Archie, Naten Obed — there truly are so many more people now to look up to… and I'm excited to say more people to support and slingshot past me to a new echelon of access, opportunity and success.
How do you relate to the idea of being a role model? What are the specific strategies you use to share your power and privilege with others in the sector?
Redsky: I can only hope that I can be a positive role model for my daughter. Back in 2016, I was honoured to be awarded with a YMCA Women of Distinction Award. I was humbled to accept the award because there were many other deserving women. What I will always remember most of that day was the look of pride in my young daughter's eyes as she stood with me when I accepted the award. We owe it to our children to make the world a better place.
Nazarath: I have put myself out there in the past ten years of my twenty year career, not totally as a role model but someone who exists to create access and opportunity for all, with a focus on BIPOC professionals. Being an executive now, and being a very intentional mentor to many I am comfortable with the idea of being a role model because I strategize very intentionally about how to share my access and spend both my social capital and personal funds to support BIPOC advancement. I have confronted my own issues of Brown/Asian supremacy, fragility and painful manipulation by white supremacy as a surrogate and tool of the system against Black and Indigenous people. I am now committed to active learning. Being born and raised in Ontario too means that my own reconciliation journey is stunted by poor education and not just anti-Indigenous intent but the vacuum, the cancellation of Indigenous existence before the TRC. It's now part of my personal strategy, my job, my work, my mission.
McVan: I feel good about being considered a role model now. I don't see many queer women and transgender and non-binary people in leadership roles so if I am able to be a visible marker for someone, then I am proud to be one. I think visibility matters and that we need to see people that are like us to know that things are possible. Growing up in a small town in the 1980's meant that I have no queer folks to look up to. It made me feel like a freak of nature and I buried much of my authenticity deep down inside so that I wasn't discovered. The internalized homophobia and transphobia I am working through now is a direct result of not having role models. I don't want that same fate for other folks so I will be visible even when it scares me.
The strategies I use to share my power and privilege are to mentor and have informal and sporadic conversations with folks, to write and speak on power, privilege and equity and inclusion.
Beyond role models, what are the individual, organizational and system-wide changes that need to take place so that all levels of leadership in the fundraising sector have representation from diverse communities and intersectional identities?
Nazarath: We need:
• board representation;
• to unravel the supremacy and power dynamics in fundraising and philanthropy (this will be very hard and messy as it will be operating on a patient without anesthetic, working on the engine of a car while it's driving);
• executive diversity not just diversity at the bottom; and
• and to change the donor/charity social contract around power and money.
Williams: I gained initial confidence to be a role model because I had two loving parents willing to teach me. I gained continuous confidence because they were also willing to learn from their pupil. We need more organizational and system-wide changes to mindsets. We need people who are open to learn and people who are willing to teach. We need people who understand that learning is multi-directional — literally, an interdependent intellectual exchange. At times, the teacher instructs and the student learns. At other times, the student instructs and the teacher learns. In the most highest-performing environments, both the teacher and the student identify as a learner. Systems and many strategies were created without the input or insights from diverse and intersectional identities. Our systems and strategies often work for some and not all. People in power need to make better decisions. If something works for some and not all, it doesn't work. If we want a fundraising sector that works, it must work for all and not some. This is a simple problem to solve, we need decision makers to prioritize inclusion, value diversity, advance equity, and ensure access.
McVan: We need to invest in equity work in our sector. To me that means paying for this work to conduct an equity audit, reviewing our policies to make them more inclusive, improving our recruitment practices (and paying for it) to find more diverse candidates, formalizing and normalizing the equity training and work internally. In regards to paying for this work, we need to think of this the same we think of other consulting and costs of our work; by asking people to do this for free we are saying that there is no value in this work and that sends the wrong message.
And if you are looking for some quick ways to be more inclusive to support queer and gender diverse people, here you go:
1. Learn the difference between sexual orientation, gender identity and gender expression.
2. Put pronouns in your bio, email signature, verbal introduction and on your zoom feed to normalize this.
3. Ask for pronouns instead of assuming.
4. Don't comment on people's appearance or dress.
5. Don't ask inappropriate questions about people's love life, identity or anything else.
6. Follow some queer activists online so you can fill your feed with knowledge.
7. Remove old turns of phrase that are transphobic or homophobic.
8. Before asking a question, ask if you can ask the question (read that twice).
9. Do the work yourself — have questions? Use the internet. There is a wealth on information out there that you can find yourself.
10. When you screw up (and you will), apologize and don't explain your intentions.
Redsky: I believe the most pressing system-wide change in the fundraising sector is to respond to the 94 calls to Action from the Truth and Reconciliation and the 231 Call to Justice from the national inquiry into Murdered Missing Indigenous Women and Girls. As I have learned from my role models, we need to listen to our communities because they have the wisdom and solutions. As a sector we can learn and acknowledge who lands we live on, we can be an ally with Indigenous people and create spaces for Indigenous voices to be heard.
A wise and dear friend often reminds me: reading about mountains does not make you a mountain climber. We are grateful to you for taking the time to read this article and having the privilege to glimpse into the lived and professional experiences of Sharon Redsky, Nicole McVan, Tycely Williams and Paul Nazareth.
We hope that the inspiration prompts action rather than inertia. How too can we all be role models for the next generation of non-profit and fundraising professionals?
Part 2 Next Issue
Tanya Hannah Rumble, CFRE, MFA-P™, is a fundraising leader who has raised millions for some of Canada's largest charities. Tanya is passionate about equity, diversity and inclusion; and power and privilege and how these intersect with philanthropy. Tanya holds an Honours Bachelor or Arts in Political Science from McMaster, earned a Graduate Certificate in Marketing Communications at NYU; she is also a graduate of the AFP Inclusion and Philanthropy Fellowship, and DiverseCity Fellowship. Tanya is a new mom, a voracious consumer of podcasts, and a baking enthusiast. Tanya gratefully acknowledges the traditional territories of the Mississauga and Haudenosaunee nations, whose traditional territory she lives and works with her husband and young son.
Mariya Yurukova, MBA, CFRE, is an experienced fundraiser and thought leader in the nonprofit sector. With over fifteen years of experience in fundraising, Mariya has raised more than $20 million for various organizations, working on gifts ranging from millions to direct marketing campaigns for first time donors. Mariya is an active voice and advocate for diversity and inclusion in the nonprofit sector, with publications in Hilborn Charity E-News, Advancing Philanthropy, CASE Currents Magazine and many more. Mariya. As a first generation immigrant woman and part of an interracial family, Mariya is keenly aware of systemic inequities in the nonprofit sector and works towards advancing social justice causes while acknowledging her own privilege.
Sources and references
https://theonn.ca/wp-content/uploads/2018/10/Womens-Voices-October-2018.pdf
https://www.compasspoint.org/sites/default/files/documents/194_daringtolead06final.pdf
http://www.d5coalition.org/wp-content/uploads/2014/07/D5-State-of-the-Work-Executive-Summary-2014.pdf
http://www.battaliawinston.com/wp-content/uploads/2017/05/nonprofit_white_paper.pdf
https://www150.statcan.gc.ca/n1/daily-quotidien/210211/dq210211a-eng.htm
https://charityvillage.com/introducing-the-2021-canadian-nonprofit-sector-salary-benefits-report/