To nurture internal buy-in toward designing more mindset change campaigns, Mindworks has created participatory training that put local office leaders in the driver's seat.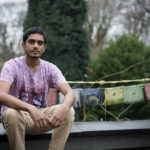 By Nithin Coca
Despite years of campaigning by environmental organisations around the world, awareness of and concern about climate change has not yet brought political action on the scale necessary to achieve science-based targets. Part of the problem is that climate and the environment provide specific challenges to campaigners due to their unique nature.
Human beings, some theories argue, are not equipped to deal with distant future threats like climate change, and will instead focus on more imminent or intentional threats. Moreover, humans can accept changes that happen slowly and gradually — like climate — while focusing attention on sudden changes such as natural disasters.
So how to design campaigns that take into consideration these human traits — and allow campaigners to build climate movements? It was with this in mind that Stefan Flothmann pitched a new project that would allow Greenpeace offices around the world to try to address the climate communications challenge from a more science-based perspective.
"We realized that, when we were doing our climate work, the influence of what we're doing and what we were saying on the brain is far more complex than just the build-up of information," said Flothmann.
That ideas has turned into Mindworks, which describes itself as the "cognitive science lab of Greenpeace," and operates, functionally, as an internal start-up (similar to the Mobilisation Lab's own origin). For Flothmann, now the global director of the project, the impetus came from the realisation that while Greenpeace was increasingly incorporating lessons and knowledge from hard sciences into its campaigning, social sciences were being neglected.
"We had natural science unit for many years but we never had anything on social science," said Flothmann.
The early focus of Mindworks was to dive into the literature on cognitive science and climate messaging, and then figure out how to disseminate that information to Greenpeace staff so that they could incorporate it into their campaigning. The goal: train staff and offices to consider psychology and emotional impacts when designing campaigns.
"We want to create very tangible tools to help offices do mindset change campaigns," said Flothman.
To do that, however, Mindworks first has to figure out how to change Greenpeace. In many ways, any large organisation is like society as a whole, with built-in biases and resistance to change. Adding to the challenge was that Greenpeace often undertook large-scale change projects, including organisational restructuring or shifting staff resources to new global campaigns, such as one recently launched around ocean plastic. The result was change fatigue and a desire for stability. Yet, what Flothmann was proposing was constant change and rethinking — a total shift in designing, running, and measuring campaigns.
"We haven't yet embraced a philosophy that change is inevitable," said Flothmann. "We need to embrace constant change because that's the only way to stay responsive in a very fast-moving external environment."
Others had different concerns. What Mindworks was proposing would require additional work — not, as many hoped, quick methods to campaign faster. To address this, Mindworks shifted how they conducted trainings. Whereas initial workshops took a traditional approach, focusing on lectures or seminars where trainers spoke to audiences, current trainings are entirely different.
"Our first trainings were largely presentations about all the great knowledge that we had discovered," said Flothmann." Now, we purely work through experiences and tasks that we actually give people and then reflection periods…working within the principles that we're trying to preach."
Mindworks workshop
Moreover, they work with specific country offices one at a time, and let national staff take the lead. For example, when preparing to work with Greenpeace India, Mindworks recruited local staff several weeks in advance of the workshops to prepare their own presentations on various topics. This allowed for both more local buy-in and local relevance.
"A month before this training, we were given the materials, books, and asked to prepare by ourselves," said Ali Abbas, a campaigner with Greenpeace India. "No certain method or form given to us."
For Abbas, Mindworks has provided a pathway for Greenpeace India to deal with the severe external challenges of the past few years. They've had their accounts frozen multiple times, and are facing active attempts by the Indian government to paint them as a foreign NGO that is trying to prevent India's development. He saw a connection between how opponents attack Greenpeace India and the knowledge about cognitive science that Mindworks was sharing.
"Corporations and the government are investing in psychology and mindsets of the people, and we are missing on that," said Abbas. "That's why it's important to understand the learnings from the mind. Otherwise we'll keep on doing the same public engagement activities, but we won't achieve success until we are being impactful and considering narratives and how social norms are impacting people."
Mindworks is not alone in this. Other organisations, from WWF to Oxfam, have similar initiatives. There are also outside efforts such as Common Cause and the Narrative Initiative. While they all take slightly different approaches, they all see the need to think more deeply about the role of the mind and narratives.
For Abbas, Mindworks has provided a framework for Greenpeace India to consider how it recovers and reframes campaigns to have a larger impact in an increasingly challenging environment.
"My personal take away from the whole exercise was, maybe by campaigning we may achieve small changes or small successes, but to achieve long-standing changes we need to work on mindset shift," said Abbas. "Unless we do a mindset shift, it's hard to achieve long-standing change."
Part 2:
How Greenpeace is using psychological approaches to build more effective climate campaigns
The internal cognitive science lab Mindworks is helping the organisation design initiatives that give audiences the courage to take action.
The traditional model to run a digital campaign follows a fairly straightforward, if adaptable, structure. Develop campaign messages, test those messages for effectiveness with each target audience, usually focusing on response metrics, and then launch the campaign.
But what if the goal is not petition signatures, shares or even responses? What if we aimed for something that's deeper and tougher to measure: a shift in people's mindsets, resulting in more meaningful, long-lasting change?
"The concept of psychological approaches in our campaigning was so alien to people," said Stefan Flothmann, a longtime staffer with Greenpeace, who launched Mindworks as an internal start-up within Greenpeace to explore applying cognitive science to create more effective campaigns.
Since then, they've done research, created new models, and run workshops with Greenpeace and non-Greenpeace staff around the world to train them to both think about and integrate psychology and cognitive science into their campaigns.
Their core recommendations range from clear tactics — such as putting the climate emergency at the centre of communication — to ones that will require campaigners to adapt their models — such as developing new audience research methodologies to identify emotional barriers when it comes to climate.
They also urge caution when using frames that involve fear or guilt, as they can turn people off. According to their findings, campaigners should always provide assistance so that audiences resolve those negative feelings, and never communicate timelines that indicate a moment when it might be too late to take action. Indeed, all messaging should be focused on creating courage and confidence.
Recommendations from Mindworks:
1. Put the climate emergency back at the centre of our communication while experimenting with new frames that build motivation and agency.
2. Develop new audience research methodology to identify the emotional barriers of our audiences on climate, which in turn support the development of effective campaigns to remove these obstacles to change.
3. Listen to and engage in conversations with our audiences. Create safe spaces and defining moments to help people resolve their emotional barriers.
4. When inducing fear or guilt to motivate people to take climate action, provide assistance to face and resolve these feelings. Never communicate deadlines that indicate a moment when it is too late. Create courage and confidence that we are starting to do the right thing.
5. Start addressing deep adaptation by integrating both adaptation and mitigation into one campaign approach.
6. Know yourself! As individuals, teams and as an organisation we need to be aware of our own emotions to communicate mindful and authentic.
Japan leads the way
One of the first offices to explore these new approaches is Greenpeace Japan, which had a workshop for all staff members with Mindworks in August 2018. Since then, they've been looking at ways to incorporate more narrative and storytelling into specific campaigns and the organisation as a whole.
"We are creating a Greenpeace Japan overarching narrative, as this year is our 30th anniversary," said Hisayo Takada, Greenpeace Japan's Program Director. "We will start to use it this year."
That narrative will connect with efforts like Greenpeace Japan's just-launched Ocean Sanctuaries campaign. In a shift from previous campaigns, it was made broader, encompassing oceans, plastics, and climate. They divided their target audience into three categories and developed different messages for each one, testing narratives focused on adventure, historical moments, and various symbolic marine animals.
While many Greenpeace Japan campaigns did include these elements in the past, what's changed is how deliberate it has become.
"Before, we were not so organised, but having this mindset and storytelling workshop, then also having a plan that really focused on engagement, that combination is forcing us to think in a more systemic way," said Takada.
For Ali Abbas, a campaigner with Greenpeace India, which held a workshop with Mindworks earlier this year, considering psychology has forced him to rethink the traditional confrontational model that the office had been using to
engage audiences for years, which often relied on shock and a dramatic element.
"We have been doing certain things very repetitively, which was not making an impact impression on the audience or volunteers," said Abbas. Now, they are trying something different, trying to provide more inspirational messages and engage them in deeper conversations.
"During the election, we were doing a project called Climate Samwad, or Climate Dialogue," said Abbas. That effort focused more on inserting environmental issues into the election debate deliberately. They've also shifted tactics around events such as a "Climb for Climate" event in Bangalore, and a concert in Chennai.
"We [tried] to break from what is usual and implement things that capture the attention of people and have a longer lasting impact on them," said Abbas.
One major challenge is that the Mindworks model requires significant resources and, often, time to measure and understand responses. Each campaign and message has to be tailored, meaning that it doesn't necessarily lend itself to easy replication or reproduction. Julia Lipton, with the C40 Cities Climate Leadership Group, attended a Mindworks workshop and while she found it valuable, she knows it will be difficult to implement.
"The key takeout that I came away, is that C40 cities will need to use a combination of policy programs, communications, empowerment campaigns, all together to shift mindsets," said Lipton. "There's no one solution. We will need to use different mechanisms to target different audiences and meet people where they are at, and it will take resources and time."
One thing that could help are new tools that allow for campaigns to engage in more two-way conversations with target audience members. Currently, those types of interactions take place primarily in the real world, as most digital communications still tend to be broadcast style, be it by email, social media, or messaging apps. Mindworks is testing how chatbots could allow meaningful conversations around difficult issues that prevent people from engaging with organisations on climate change issues.
"Chatbots are an opportunity to scale conversations in an online space," said Flothmann. "We are developing basically tools that people can use to have conversations that ultimately help people out of anxieties or denial in relation to climate change."
This would also address one of the core findings and recommendations that Mindworks gives to campaigners — to engage in conversations and create safe spaces for people to resolve their emotional barriers around climate issues.
Nithin Coca is a freelance journalist and media activist. This article appears with the permission of Mindworks. The firm is not alone in pioneering new methodologies for climate campaigns. Evidence increasingly shows that focusing on mindset might be the only effective path to changing the public's thinking on climate change and creating the cultural shifts necessary to push for real action from global leaders. It won't be easy, but by providing campaigners with training, tools, and frameworks, Mindworks aims to empower the next generation of climate campaigns.