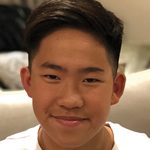 By Ryan Teng
Imagine Halloween 1950, in Philadelphia. Small orange boxes were distributed to school children to be carried with them while they walked through their neighbourhoods trick-or-treating. As they received candy for themselves, they held out these boxes and asked adults to donate coins, spare change, to help feed the hungry children around the world. Over time, the program's concept spread across the United States and to Canada, Mexico, Ireland and Hong Kong and raised more than US$188 million. That now world-renowned program is Trick-or-Treat for UNICEF.
Kids helping kids is not a novel concept. But volunteering entails more than simply devoting one's time to altruistic deeds. Volunteers have the dual benefits of providing great help to the community while also immersing themselves in a pool of opportunities, such as gaining new skills and meeting new people. As many students are finally back in school after a long period of remote learning, now is an important time to encourage students to get out into their communities and volunteer.
Throughout my childhood, I have listened to adults repeatedly describe children as self-centered and only focused on themselves. Well, I disagree, and I speak from personal experience. I founded the non-profit Colorbreak in 2019 when I was in 8th grade with the mission of kids helping kids. I was inspired by my little brother Jason, who was 11 years old when he was diagnosed with Nephrotic Syndrome. He was treated at SickKids hospital and they took such good care of him that I wanted to help other kids who were suffering, the way SickKids helped my brother. Colorbreak is an organization entirely run by youth- from its leadership to its volunteers- and I am amazed every day by the students I work with who feel passionately about making a difference.
There are so many reasons why students should volunteer. Volunteering creates a brighter future because it provides vital assistance to worthy causes, people in need, and the larger community. There are also many benefits to the volunteers themselves. For example, volunteering helps kids build empathy, as they give their time and care to help someone who is in need of help. Volunteering is a great way to interact with others in the community. While volunteering, you may meet up to twenty or more people in less than an hour. Talking with a stranger who shares your interests and is working for the same cause may turn into an enduring friendship. Bringing existing friends and family along on a project can be a fun way to bond with them.
"One of the best ways to make new friends and strengthen existing relationships is to commit to a shared activity together", a note from Saisan, Smith, and Hemp, 2015.
Volunteering fosters the development of young people all over the world by encouraging them to connect, communicate, and devise plans to help their communities. Getting involved early and often can show firsthand just how much volunteering matters. The possibilities are infinite- you can volunteer at your local library, an animal shelter, a community center, and more.
Ryan Teng, age 17, is Founder/CEO of Colorbreak. If you know a student in the Toronto area looking for a volunteer opportunity, please visit Colorbreak's website at www.colorbreak.org