Building a Foundation for Successful Corporate Partnerships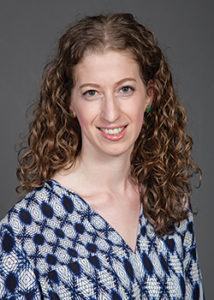 By Hava Goldberg, CFRE
If you had asked me about WE Charity's corporate partnerships at this time a year ago, I would have told you their partner list read like a fundraiser's dream, pages upon pages on some of Canada's largest companies, spanning everything from children's toy companies to management consulting firms.
However, in the wake of the breakdown of the Canada Student Service Grants (CSSG), and the ensuing media hailstorm, many of those corporations began pulling the plug on their partnerships with WE. While this is certainly not the sole reason for the organization's downfall, there is no doubt that the shaky ground on which WE solicited corporate sponsorships contributed to the organization's pitfalls.
The most successful corporate-charitable partnerships are built with a shared vision, open communication, mutual accountability and common understanding about measurement. But before any of this can happen, there are several key pieces of groundwork a charity should have in place.
There is much that charities (and corporations) can learn about the foundation of building a strong corporate partnerships program from examining WE's mistakes:
Prevent over-reliance on corporate sponsorship
According to their 2018 annual report (the 2019 report is not yet available), corporate partnerships accounted for 40 percent of all of WE Charity's income.1 This had grown from 31.5 percent in 2017. In fundraising, like in investing, diversification is important. Relying so heavily on one stream of funding, particularly one that, as COVID-19 has demonstrated is prone to economic volatility, can be risky. WE, of course, did try to mitigate that risk with the funds generated by their social enterprise ME to WE (a can of worms I won't delve into in this piece), but could have also made more of an effort to round out their program with a broader set of fundraising programs.
Connected to the need to diversify funding streams is the need for charities to work with corporations as true partners not simply as transactional sponsors of an event. WE was able to attract millions of dollars in sponsorship to WE Day. A successful corporate-charitable partnership may start with one event but it should not end there. If charities want to build deep, enduring, mutually beneficial partnerships, they should offer their corporate partners ongoing touchpoints which provide engagement and education.
Invest in financial accountability
WE charity was one of Canada's largest charities, receiving more than $60 million each year in support. The public expects Canada's largest companies to use top tier auditors to indicate their credibility, and our largest charities should be held to the same account. However, WE charity used the same local GTA accounting firm as their auditors throughout their existence. As Charity Intelligence Canada has suggested, investing in a top-tier firm would have strengthened WE's relationship with donors and corporate sponsors.2 And perhaps, it could have also allowed them to proactively address some of the complex accounting issues which came to light in the wake of this scandal.
Develop strong mechanisms for ethical decision making
As the CSSG chaos unfolded, one of the concerns brought forward by WE Charity employees was the organization's broken moral compass. In a July 2020 CBC article, one employee went on record to say that he and his colleagues were encouraged to pursue partnerships with corporations, who he believes, did not align with the mission and values of WE.3
It is not clear whether WE Charity had a vetting process in place for its corporate sponsors. It is crucial that charities of any size have sound gift acceptance policies and procedures in place that have been approved by both the organization's board and executive leadership. Ideally, this gift acceptance policy should be shared on the organization's website (no such policy is shared publicly by WE). At minimum, employees should be aware of the existence and use of a gift acceptance framework. This will mitigate reputational risk and safeguard against allegations, like those flung at WE, that the charity is a vessel for corporate interests.
Quash Founder's Syndrome
There is no question that WE suffered from Founder's Syndrome. Marc and Craig Kielburger's identities are inextricably wound up in the organization. While many allegations have been made against the brothers, one thing is clear, the brothers maintained significant influence over the organization, more than two decades after founding it. A founder's authority often adds to the bureaucracy of the organization, and can hinder the strategic decision making necessary to developing sound corporate partnerships.
Despite having the ability to influence the organization, as co-founders, Marc and Craig did not hold the fiduciary and reporting responsibility for the organization. Boards of Directors of charities with active founders should be mindful of limiting the power that founders yield over the organization and putting policies and procedures in place that ensure the organization stays mission centered, not people centred.
Over the months the WE Charity scandal has unfolded, leaders across the charitable sector have expressed concern that donors and funders will see WE as the canary in the coal mine. While it important that the public is aware that most charities do not operate like WE, the onus is also on the charitable sector ourselves to ensure that we are doing our utmost to avoid these pitfalls.
One proactive tactic which charity law expert, Mark Blumberg recommends to charities is to invest in ongoing external, informal risk reviews to safeguard against issues that can turn into CRA compliance issues or unwanted media attention.4
This year has been fraught with challenges for the charitable sector, many of which have been beyond our control. But what is in our control, is ensuring that the organizations which we (sector employees, board members and even donors) hold dear have the strong foundations in place that are crucial to corporate partnerships, fundraising success and organizational accountability.
Hava Goldberg is proud to be a leader in the fundraising sector, with over a decade of experience building relationship with donors and corporate partners.
1 WE Charity, "2018 Annual Report," https://online.flippingbook.com/view/260275/10-11/
2 https://www.charityintelligence.ca/research-and-news/ci-views/43-charity-news/661-we-charity-next-steps
3 https://www.cbc.ca/radio/thecurrent/the-current-for-july-28-2020-1.5665445/we-charity-worker-says-organization-sacrificed-ethical-integrity-to-serve-as-vessel-for-corporate-interests-1.5665495
4 Mark Blumberg, "The WE Charity scandal and its impact on the Canadian Charity Sector," https://www.canadiancharitylaw.ca/blog/the-we-charity-scandal-and-its-impact-on-the-canadian-charity-sector/