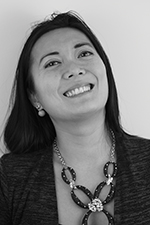 By Narinder Dhami and Chi Nguyen
Over the past few months, as nearly every facet of our lives has been turned upside, the charitable and non-profit sector has seen massive disruption. The societal reckoning that kicked off in late spring with the deaths of George Floyd and Regis Korchinski-Paquet called into question every aspect of our institutions, organizations and social movements.
Against this backdrop, the federal government announced that it would partner with WE Charity to deliver a $912 million grant program. Many were stunned by this decision because of what the WE organization represented: neocolonial programming, failed governance and an operating model that included an intentional complex web of legal entities. These mounting concerns were the reason that an ad hoc group of leaders in the sector came together to call on the federal government and WE to put the brakes on this program, Canada Student Service Grants. Concerned that this program would allow one problematic organization to hold an extremely outsized ability to move public resources to those within their networks, without the strong focus on equity that all public investments deserve, we mobilized. Days after the announcement, we were part of a team of predominately BIPOC and queer voices that launched #WeHaveAProblem — a change.org petition with nearly 6,000 signatures focused on providing critical and constructive feedback about this new program.
Why WE had a problem
For many of us who came of age in the 1990s, the Kielburger brothers were held up as examples of what young people could achieve. Their work to challenge and end child labour, and to protect human rights of children became synonymous with doing good, making change — and having an impact. The two golden boys from Thornhill have enjoyed a status as Canadian darlings through their twenty-five year history in Canadian public life. We have seen the implicit and explicit privileging of the Kielburgers' work. So, as the WE movement ceases one of their many Canadian operations, we see this as an opportunity to ask: have we finally arrived at a true moment of reckoning in the charitable sector?
Ending the new colonialism
For decades, many Canadian charities have been involved in leading efforts helping communities at home and abroad. The Kielburgers work, originally as Free the Children began with that same framing. But, ever since the Kielburgers found themselves in the media spotlight, specifically around their appointment as lead partners on the Canada Student Service Grants, many of us within the charitable and non-profit sector have been sitting with a number of questions. While there have long been whispers and concerns about their work and approach, those within the sector were reluctant to speak for fear of repercussions and lawsuits. For many young Canadians, a formal introduction to "doing good" and "making a difference" came through an introduction to the WE movement through their schools. This approach to charity created a model that elevated a kind of White Saviourism: that nice, do-gooding teenage Canadians had things of value to offer to the Global South. The WE brand successfully made the outdated and criticized model of missionary work look cool, particularly by hosting massive celebrity-focused events.
WE's work has been a significant and subtle way of signalling white supremacy, while trying to do good. And, while ME to WE, their for-profit arm, sold travel opportunities to those able to pay and experience the Global South, they emphasized the experience of those participants, rather than addressing systemic solutions in deep collaboration and the leadership of the community. WE is part of a billion dollar voluntourism industry that exploits kids of colour globally through poverty tourism. WE's work fails the first principle for any social programming: do no harm. This flawed approach was communicated boldly by WE and amplified through the voices of Canada's elite, global celebrities, Royalty and the brand of Canada. This is not a Canadian export we should proudly celebrate.
It appears through WE's actions, they felt they were building what was right for communities. Any respectable practitioner of social impact sees these flaws: for long term impact and sustainability, programs and initiatives should be built with community, with their interest trumping financial gain. Effective community impact is driven through systemic efforts that "support and build collective action and movements, taking direction from organizations led by people they represent and acting on the concept of "nothing about us, without us"1.
A failure in oversight and governance
A critical input for good governance is transparency and open information systems. As the Parliamentary Hearings took place this summer, we watched WE Charity's former board chair Michelle Douglas share how she worked with limited visibility into the operations and finances of the organization, amid significant layoffs and restructuring of staff.2 Michelle noted in her testimony that on March 25, 2020, Craig Kielburger asked her to resign from the board of directors of WE Charity. From her testimony, it became evident that WE Charity's board had limited visibility in the multiple sister entities leveraging a shared WE brand. Many conveniently also shared the same Chief Financial Officer.
What followed Ms. Douglas' departure was the replacement of nearly all board members in March. While normal board turnover is a healthy part of any board, an unplanned transition void of overlap is not. With Craig's former teacher as the only remaining board member, a new board was formed. This board includes former WE employees and educators, but notably absent are legal, financial and human resource competencies. For boards that oversee the operations of this scale (such as hospitals or foundations), best practice suggests that this mix of skills and competencies is critical. Good governance exists when boards of directors actively lead, steward and sustain an organization. The board sets the strategy to ensure the health and impact of the organization. But, too often in the social sector, boards can spin their wheels on the wrong challenges, particularly if they have insufficient information to take on their accountability work.
The Kielburgers perfected performance: from virtue signalling to an elevated external image, they established an unbreakable and unquestionable status. This negated the need for oversight and diligence from government and funders. While many corporate and celebrity donors have halted their financial support of WE in recent months, they remain quiet publicly, issuing well crafted press releases that say little and acknowledge no wrongdoing by WE. Transparency and accountability would help to strengthen the charitable sector, while underwhelming oversight and poor diligence creates opportunities for abuse.
When you need a map: Labyrinthian operational models
ME to WE, the for-profit retail and consumer-facing arm is one of over 10 organizations known to be part of the WE empire. It exists to prioritize profits and to build a brand with the notional idea of conspicuous consumerism as do-gooding. ME to WE shares its brand and identity with the broader WE movement. This brand value, that generates significant private benefit, has been created through its charitable counterpart.
Counting the various entities within the WE empire is a task in itself. Dissecting their purpose, profits and interconnectedness is a job for a forensic auditor. As practitioners in philanthropy and social finance, it is clear that this complexity is unnecessary to achieve their impact objectives.
Where does all this leave us? As we build back better, we need to prescribe new approaches. Colonialism is out-dated. We must build with community and not for community. It's time for all directors in the social sector to freshen up on their governance skills. Simplicity and clarity is not overrated.
WE has exhausted Canada and the social sector. As they continue their international activities, and operate many of their Canadian entities, and undertake a listening tour on allegations of racism in the workplace from 150 current and former employees, their story has not concluded. But, for Canada, it may be time to re-envision who and how we lead in the social sector.
Narinder Dhami is the Managing Partner at Marigold Capital. Chi Nguyen advises charities and non-profits on innovation, equity and social impact.
1 Principles for Feminist Fundraising https://canadianwomen.org/wp-content/uploads/2020/05/Feminist-Philanthropy.pdf
2 Principles for Feminist Fundraising https://canadianwomen.org/wp-content/uploads/2020/05/Feminist-Philanthropy.pdf, https://www.theglobeandmail.com/politics/article-read-former-we-charity-board-chair-michelle-douglass-opening-remarks/