Canadian Students Show How Social Impact Changes Our World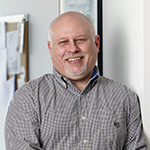 By David Bosworth
Undergraduate university and college students from across Canada have been consistently hitting above their weight class in the Oxford-borne global Map the System (MTS) social impact competition and are hoping — in this year of COVID-19 — to make their mark felt again, as the Canadian national event final, originally slated to be hosted in Montreal, May 7-9, instead took place online this year.
The national Map the System final was supposed to be hosted as a live competition and networking event in Montreal this year, but the event to showcase the official team entries from 16 post-secondary institutions across Canada, was moved online for the very first time because of the COVID-19 pandemic.
The top two winners at the Canadian finals will go on to compete at the global final, originally scheduled to be held at the Skoll Centre for Social Entrepreneurship at the University of Oxford in June, but which will also likely be moved online because of the global coronavirus pandemic.
Since it was brought to Canada four years ago, Canadian teams have done exceptionally well in the MTS competition, which focuses on the notion that tackling global challenges starts with understanding a problem and its wider context, rather than jumping straight into a business plan or an idea for a quick fix.
Map the System asks participants to use 'systems thinking' as a guiding approach to understanding complex social and environmental challenges. Participants create systems maps as a means to articulate their findings in a way that people can meaningfully understand, share, and learn from — key skillsets for those interested in creating systemic and sustainable social or environmental change.
Canadian students compete against the world
Thanks to the support of the Montreal-based McConnell Foundation, Canada is the only country in the world to run a separate national layer to the MTS competition, with many Canadian campuses integrating the Map the System competition into their courses. That means Canadian campuses can compete against one another and from there teams are chosen to participate in the global challenge and represent Canada.
The result of all of this is that the level of participation from Canadian students is very high, with more than 850 of the 1,500 team entries, which can come from individuals or teams of up to four members, in the global MTS competition coming from Canadian teams. Not coincidentally, two of the past four global winning teams have been from Canada.
Latasha Calf Robe, the recipient of the Calgary Aboriginal Youth Award in 2017 for her community work with her Niitsitapi tribe in southern Alberta, is the program manager for Map the System Canada and is in charge of organizing and overseeing the Canadian arm of the competition. Her role is also to coach and mentor the Canadian MTS teams to prepare them to compete at the Oxford event against teams from around the world.
Explaining the focus of the Map the System competition, Calf Robe said, "The educational piece challenges students to look at some type of environmental or social issue they are concerned about and really take a step back and look at it from a systems approach to see what the underlying issues are, how did the problem arise in the first place and what is holding it in place under the current system and structures."
Students are free to focus their MTS project entries on specific problems occurring anywhere in the world, allowing for a tremendous range of issues. The winners receive cash prizes, while the top six teams that come out of the Canadian finals will be eligible to apply for $10,000 of funding towards continuing to 'Apprentice with their Problem' by doing a secondment, research project or internship, perhaps with an organization they identified during their Map the System research.
A wide range of finalists
This range of this year's Canadian MTS finalists include a paper from a student team at Bow Valley College in Calgary examining discrimination against HIV-infected individuals in the Philippines to a look at the flooding crisis in Canada from a team at Memorial University of Newfoundland to a research exploration of the current state of transit-induced gentrification in Kitchener-Waterloo by a team at the University of Waterloo.
Kelly Hodgins is a program officer for McConnell, which provides funding to MTS and helped bring it to Canada four years ago with the Trico Charitable Foundation under the auspices of Re-Code, a program initiative established by McConnell to support Canadian universities and colleges to build a more just and sustainable world.
"We see a desire by Canadian educators to support their students to have a more cross-disciplinary or multi-disciplinary education, and one that incorporates aspects of social innovation and systems change that breaks disciplinary boundaries," Hodgins said.
"Unlike most pitch competitions," she added, "MTS kind of flips things and says we actually don't want you to jump to a solution yet because that can potentially lead to dangerous outcomes. Instead, MTS adheres to the idea that you're going to have a more sustainable, long-lasting and more impactful solution if you really truly understand the context in which you're working."
Calf Robe said that while most of the entries in this year's competition were started before the coronavirus pandemic spread around the world, it was clearly evident from the entries that students have adjusted their perspective to acknowledge the impact of the pandemic within their projects.
"It's unfortunate, but we're all living it right now and seeing how the shocks impact our system. So definitely COVID-19 has been taken into lots of the projects," she said. "The goal of Map the System is to get students into a mindset to build their capacity to be active members of their society and build stronger systems that support not just individuals, which but take a holistic approach to supporting broader society. That's why it's not surprising that in their final reflections and learnings, we're seeing that students are trying to figure out how to adjust and build a resilience in the systems that can help the most affected by the COVID-19 pandemic and continue to build a stronger society in the midst of crisis."
"When we were forced to cancel the in-person competition this year, we quickly realized we can still connect folks and support their learning and honor and celebrate the work they've been doing," said Paula Sahyoun, a Social Innovation Fellow at the McConnell Foundation and a past MTS participant. One benefit of the event moving online, she added, is that each of the team presentations will now be able to be viewed online for the first time.
James Stauch is the Director of the Institute for Community Prosperity at Mount Royal University in Calgary, whose mission is to ensure that students and citizens have access to high impact, immersive learning and undergraduate community-partnered research opportunities that build their confidence and capacity to lead transformative change in their communities.
"With COVID-19," Stauch said, "there are so many different aspects of the epidemiology of the disease relating to its connection to biodiversity and agricultural and business practices, as well as to a wide variety of sub-systems that will have to be dealt with to make things much more resilient once we come out on the other side of this pandemic. There are so many rich lessons to be learned, I think we're going to be inundated with pandemic-related systems maps in the MTS competition next year… that's probably a good thing."
David Bosworth is a writer with more than 25 years of newspaper and magazine writing and editing, PR agency consulting and client-side corporate communications experience. He has been editor-in-chief of Strategy magazine, Canada's top marketing trade publication, as well as Canadian Direct Marketing News and PrintAction and was a member of the corporate PR team at HP Canada. He now heads BullsEye Communications.