The true meaning of a partnership in the charitable sector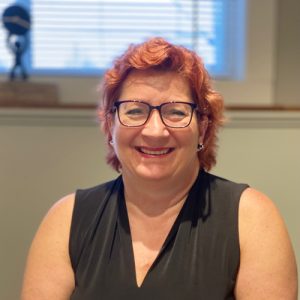 By Kathleen Provost
As a professional fundraiser, I always try to identify potential donors who want to make gifts to specific causes in the hopes to achieve a true philanthropic partnership. For me, a true philanthropic partnership means both parties involved are in agreement as to their role, their purpose and their intent with a specific philanthropic outcome. Join me as I further explain this philanthropic partnership concept.
Clarity on different types partnerships
The definition of a business partnership usually involves a formal arrangement by two or more parties to manage and operate a business and share its profits and liabilities. In this type of partnership, all partners share liabilities and profits equally; however, different agreements between the partners may offer variations to some partners, for example, to have limited liability.
Another form of partnership is the public-private-philanthropic partnership, also known as the "P3 partnership". In this model, funding for a project can be divided between a government agency and a nonprofit organization and in which the two partners can seek out a partner from the private sector to execute on the completion of a specific agreed upon project.
Yet, another form of partnership is the charitable partnership. When we look at the meaning behind a charitable partnership, we use such words as helping organizations work together to leverage their brands, helping them extend their reach, and working to have an impact to make an even greater difference. At times, putting aside competition or reluctance to work collectively, charities partner together to further leverage their brands, reach, and impact.
It should be notes that partnerships are very different than sponsorships which is when an organization commits money or resources towards an event or program in exchange for specific promotional benefits. At its core, a sponsorship is an exchange of money for services.
Hence, when we consider a philanthropic partnership, the impact we are having as partners must remain the goal. For example, one partner can invest funds and another partner can play the expertise role; but both partners should have the objective to have on impact on an agreed upon problem or issue, that brings the partners together in a philanthropic environment
Defining the role of the partners
An individual, a foundation, or a corporation can partner with a charitable organization with a shared understanding of the "liabilities" each one has and the "advantages" each partner will reap. These details should be described in a donor or donation agreement that specifies what is expected of the donor and the charitable organization (donee) in this agreed upon philanthropic partnership. The donation agreement is usually drafted for all partners involved to ensure that a donor's promise can be relied upon, whilst setting the expectations of both donor and donee so as to prevent any misunderstandings.
Canada Revenue Agency defines a charitable gift as a voluntary transfer of property (asset, funds). When a donor receives a benefit or an advantage in return for a donation, all or part of the donation may no longer qualify as a gift for purposes of the Income Tax Act. Stipulation of that gift must be given freely, the gift cannot be made as a result of a contractual or other obligation (for example, a court order) making the gift ineligible for an income tax receipt to be issued.
However, there must be some benefits or advantages with specified values for a donor. Hence, recognizing a donor in a public forum, like on a donor wall, is an "acceptable" advantage for a donor and does not disqualify his ability to count this specific donation as a charitable gift eligible for a tax receipt as per the Income Tax Act. As professional fundraisers involved in building these partnerships, we have the responsivity to make sure a philanthropic partnership does not cross the line between charitable giving for a philanthropic purpose and an exchange of money with a specific expectation of something in return.
A partnering dilemma
All partners entering in a philanthropic partnership must clearly define and respect the agreed upon "terms" or "clauses" of the partnership agreement. However, at times, we need to offer some creativity to avail us a leverage to remain competitive and relevant within the charitable sector.
Consider – The donor as a partner
So why preoccupy ourselves with the philanthropic partnership? Donors are very informed partners, and they have specific expectations. In September 2020, the Angus Reid Institute, collaborating with: Cardus, Charitable Impact, Imagine Canada, Philanthropic Foundations Canada, United Way, and Canada Helps, conducted a new public opinion survey. Its findings said that Canadian donors were giving less than they were before the pandemic: two-in-five (37 percent) Canadians who had donated to at least one charity in the last two years said their donations had decreased since March 2020, when COVID-19 first gripped the nation.
In addition, the poll found a majority of donors of the opinion that "scandals" in our sector, remain an issue that raised questions about governance, transparency, and management, all relevant for the whole charitable sector. This resulted in a significant segment of donors who said it had changed the way they feel about donating to charity overall. This decrease in giving and preoccupation by the donor represents significant lost dollars for all charitable organizations.
On the other hand, in June 2021, Kyle Bakx, CBC News, wrote that "The Average Canadian saved more than $5,000 in the pandemic". And he further went on to ask: But what will they do with that cash? This may not be true for all Canadians, and it depended on the sector in which they earned income in 2020, but it remains a question. If we are to establish philanthropic partnerships, we must consider the tenuous position of the donee (the charity) and the expectation of the donor (individual, group, or corporation) based on a number of factors, in addition to a global pandemic and its effects.
Consider – The charity as a partner
The role the charitable sector plays in our society is paramount. It is key to understand their role when establishing philanthropic partnerships. It was Bruce MacDonald from Imagine Canada who wrote that charities are facing a cash crunch; "many are being hit with increased demand while their revenue sources are drying up." Imagine Canada's initial projections indicated that the COVID-19 pandemic will reduce charities' revenues by between $9 billion and $15 billion, and lead to more than 100,000 layoffs. We must keep in mind that overall, the charitable sector contributes 8.5 percent of Canada's GDP and employs 2.4 million people.
Stewardship is a very important component of the profession of fundraising and it is key to developing philanthropic partnerships. "Stewardship" is often seen as looking after or managing something or someone specifically with the objective of carefully and responsibly managing the expectations that are entrusted to one's care. It is usually through the process of stewarding a donor, that we can identify what "advantages" are sought out and can be promised in a specific philanthropic partnership. It is also through stewardship, that we may discover unrealistic expectation on the part of a donor with regards to the donee receiving the funds and the organization capacity to fulfill these expectations.
At times, the fundraiser will have a conversation to "explore" the partnering possibilities and maybe "stretch" the acceptability of agreed upon "advantages or benefits" for a donor in a philanthropic partnership. However, as professional fundraisers, it is our responsibility to draw the line of acceptability based on legal requirements, guided by the Income Tax Act and based on ethical obligations, which can be found within our organization or provided by the Association of Fundraising Professionals (AFP) Donors Bill of Right, or Code of Ethic. There are moments, where we have the fiscal responsibilities to disagree on demands made by the donor in a particular philanthropic partnership because of regulations dictated by a charity's internal policies, such as a gift acceptance policy or an investment policy.
A meaningful philanthropic partnership
Charities have become an essential part of the fabric of our society. As Imagine Canada said: the charitable and nonprofit sector contributes 8.7 percent to GDP — that is more than the fisheries sector (1.65 percent) or agriculture (6.7 percent). We need to ensure that we can build philanthropic partnerships to enhance our capacity to contribute to the overall social as well as the overall economy.
Drafting a donation or donor agreement enables both donor and donee in a philanthropic partnership to set realistic expectations with shared goals and objectives, intended outcomes, and liabilities for which each partner is accountable. This agreement can be as simple as a one-pager pledge form, or a detailed twenty-page endowment agreement. Whether we are entering in a partnership with a donor for a short, medium or long-term agreement, we have the obligation to make these partnerships meaningful for all partners involved.
Philanthropic partnerships provide all partners involved with a momentous sense of accomplishment.
Kathleen A. Provost, CFRE is currently the Director, Campaign Initiatives at St. Francis Xavier University, in Antigonish, NS. She brings over 25 years of fundraising experience within the charitable sector. She has been a Certified Fundraising Executive (CFRE) since 2007, and a long-time member and volunteer for the Association of Fundraising Professionals (AFP). As a recognized leader, Kathleen has tailored presentations and workshops for French and English audiences at various events including AFP-Nova Scotia, AFP-Ottawa, AFP-National Congress, Coady International Institute and the Canadian Council for the Advancement of Education. Kathleen is a McGill University graduate and holds a Master, Adult Education from St. Francis Xavier University. She has received numerous recognitions during her career, including the Queen Elizabeth II Diamond Jubilee Medal for her contributions to the charitable sector. She writes this column exclusively for each issue of Foundation Magazine.