Giant Tiger has raised more than $105,000 this year to help end food insecurity
In recognition of World Food Day, Giant Tiger noted that it has raised more than $105,000 in food and funding for Food Banks across Canada so far in 2021. World Food Day is celebrated every year worldwide on October 16 to commemorate the founding of the United Nations Food and Agriculture Organization. Giant Tiger stores are committed to fighting hunger and supporting the diverse communities they call home by actively raising money throughout the year to help feed families through an ongoing partnership with Food Banks Canada and working directly with local food banks across the country. Through the power of in-store customer donations, Giant Tiger's Round-up Campaign to Fill Plates, which ran from September 27 to October 10, raised $38,049 and will provide 76,098 meals to families in need. The funds collected go directly to a food bank of choice within the community of the local Giant Tiger store, allowing customers to support their neighbours in need and directly improve food security within their community.
Alongside of collecting in-store donations, Giant Tiger stores also ran their annual brown bag campaign earlier this month. The brown bag campaign offers customers the opportunity to purchase $5 prefilled bags with select grocery essentials that are donated to their local food bank. Paul Wood, President and CEO, Giant Tiger Stores said "Traditionally, food banks are in high demand leading into the holiday season and now, more than ever, Canadians are feeling the financial impact of COVID-19. It's important for our stores to give back so everyone in their community will have access to safe and nutritious food."
According to Food Banks Canada, 1 in 8 people assisted by food banks are employed and 34 percent of those relying on food banks nationally are children, while they only represent 19 percent of the population. "Every one of us has a role in helping our neighbours and communities suffering from food insecurity. Partners like Giant Tiger help us reach the public with our message and contribute to our vision of a Canada where no one goes hungry," said David Armour, Interim CEO, Food Banks Canada. As a community proud retailer, Giant Tiger Stores Limited partners with many local and national charities donating time, money and goods across the country, and is always looking at ways to give back to the communities they call home.
175th Worldwide Anniversary of Anesthesia

The Canadian Anesthesiologists' Society marked World Anesthesia Day on Saturday, October 16th as the 175th anniversary of the first use of anesthesia within modern medicine. Anesthesia has grown to become a cornerstone of our medical system over the past 175 years. From the first successful demonstration of the use of ether for surgery in 1846 to the complex nature of anesthesia today, anesthesiologists have played a critical role in the expansion of our collective capabilities within the domain of medicine, allowing for today's most advanced medical procedures to be possible. During surgery, the anesthesiologist takes complete control of the patient's vital, biological functions (including blood pressure, heart rate, breathing, nerve/muscle function, temperature, hydration, etc.). These are monitored and regulated throughout the entire procedure. This creates the conditions required for a person to undergo surgery safely with minimal suffering and complications. Every day, thousands of Canadian patients depend on physician-led anesthesia for safe, high-quality care during medical procedures. Anesthesiologists are leaders within our healthcare community, and wholly committed to patient safety before, during, and after surgeries. The Canadian Anesthesiologists' Society (CAS) is the national specialty society for anesthesiology in Canada. The CAS was founded in 1943 as a not-for-profit, voluntary organization and is guided by its vision of transformative patient care, with its mission to serve members and advance the specialty through leadership, advocacy, education, and research.
Love, Money & Marriage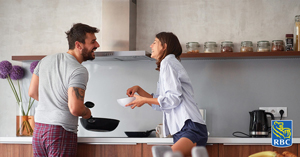 Finances are a hot topic for Canadian couples who recently tied the knot or are thinking about getting married, with the pandemic prompting more money conversations, according to the RBC Love, Money & Marriage Poll. The survey checked in on finances with Canadians planning to be engaged or married during the next five years, as well as those who were engaged and had to alter their wedding plans or got married during the pandemic. While the majority (68 percent) of those surveyed said they were talking more about finances with their partner since the start of the pandemic, nearly half (47 percent) admitted finances are one of the biggest stressors in their relationship. And for many respondents, wedding finances is a big source of stress. Just over one-third (35 percent) described planning wedding finances as stressful, rising to 50 percent among those who said only one partner was making these decisions. One-third (32 percent) found it hard to talk about finances with their partner and also were not comfortable discussing each other's current financial situations (32 percent). More men than women expressed discomfort talking about finances (38 percent vs. 25 percent respectively), Just under one-third (30 percent) reported they only talk to their partner about finances a few times a year, with 5 percent saying they never do.
"It's not uncommon to find couples don't always have the same comfort level when it comes to finances. We also know, however, that being on the same page financially and making money decisions together can go a long way toward reducing stress and helping couples build a strong future together," says Stuart Gray, Director, Financial Planning Centre of Expertise, RBC.
Gray also pointed out a new factor since the onset of the pandemic: 53 percent of non-married respondents said the money they had been saving for a wedding is now going to other financial priorities, including buying a home, starting a family or downsizing their wedding ceremony.
About 14 percent have considered eloping while 13 percent have considered a city hall ceremony or holding an outdoor/socially-distanced wedding.
Designed to Foster Human Connection, The GOOD Challenge is Low Footprint, High Giveback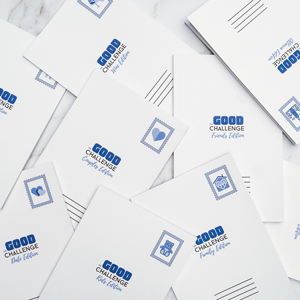 The GOOD Challenge is setting out to make fundraising fun, accessible and rewarding, at a time when the way people engage in charitable experiences has become transactional and distant. Entrepreneur and Founder of The GOOD Challenge, Meghan Reesor, developed the idea mid-pandemic. While on maternity leave with her second child, the social enterprise she had dedicated half a decade to was dissolved. As the world rapidly transformed, Meghan became acutely aware of how hard hit the non-profit sector was with disposable income and consumer spending on the decline, and traditional fundraising methods like galas and bake sales becoming obsolete. She decided her future was rooted in purpose, and from there, The GOOD Challenge was born.
The GOOD Challenge is about community and positivity. A collection of purpose-driven games and activities create memorable experiences while giving back to causes that matter. Available in multiple editions, the Challenge Packs come in a book with 10 themed challenges that will push you out of your comfort zone and get you trying new things. The challenges can be done from anywhere, using supplies you likely already have or can easily access. You can also try one of the local editions which feature a day of challenges while exploring some of Canada's big cities. They also offer team packages, designed for your remote group, building rapport offline in a safe way through shared experiences.
For every Challenge Pack purchased, The GOOD Challenge donates at least 20 percent of every dollar ($10 per pack) to a charity chosen by the consumer. These include: Second Harvest, Unison Benevolent Fund, Women's Shelter Canada, Children's Aid Foundation, MS Society, and more. Funds are allocated by the charity to the place of greatest need at the time of donation. A bonus challenge is included in every Pack to get you doing good in your community too.
Challengers get rewarded with awesome prizes from Canadian brands that care by submitting evidence that they completed each challenge. They are then entered for a chance to win one of the available monthly prizes, including: gift cards, travel vouchers, and more. Once a challenge is complete, it can then be passed on, as the instructions for each are designed to be removed from the book and mailed like a postcard. There is even a spot for a stamp and to write a note to the person being nominated.
"I'm so excited to see Canadians across the country challenge themselves to give back and do good in a truly unique way. Giving back should be fun, accessible, and engaging, but as of late there have been so many barriers for consumers and non-profits alike. The GOOD Challenge is something you can do anytime, anywhere, with anyone in your network," says Reesor. "I'm so grateful to our charitable and brand collaborators. Together we are changing how people think about philanthropic experiences and supporting causes that matter.