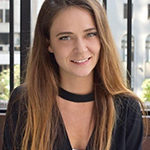 By Kristina Brunnler
The COVID-19 pandemic has forced a massive shift in the day-to-day operations of nonprofits across the country. You're likely wondering how your nonprofit is going to continue fundraising for your mission during this uncertain time. If your mission isn't directly related to coronavirus, it may be tricky convincing donors your cause still needs funds right now. Supporters are likely stressed enough as it is, but don't be discouraged.
Many MobileCause customers have either launched a campaign in response to the pandemic or adapted their existing campaign strategy. Here are ten campaigns nonprofits are currently running that you can incorporate into your fundraising strategy.
1. Device Drive
If we've learned anything from the pandemic as a society, it's that technology and internet access is essential to our everyday life. If you work for a University or K-12, some of your students won't have access to remote learning. Allow supporters to donate their used equipment or submit donations online.
2. Donations (Specific To COVID-19 Victims)
If you're in the human services sector, chances are your beneficiaries need your help now more than ever. Your regular services, such as food drives or housing, are essential right now, as many Americans are being furloughed or laid off. Starting a fundraising campaign specific to COVID-19 relief will allow you to appeal to supporters who are likely grieving their own loss as well. Example: United Way of Anchorage's tweet for their COVID-19 response fund.
3. Digital Happy Hour
Many nonprofits offer a free digital happy hour to support local food and beverage workers displaced by COVID-19. Attendees learn how to make cocktails from home while texting in donations and questions about workers in need. Example:
United Way of Greater Rochester's virtual happy hour registration page.
4. Drive-Through Testing
Nonprofits that provide free or low cost healthcare to low income individuals are offering drive-through coronavirus testing. Those who believe they may have contracted COVID-19 can register for testing without having to visit a hospital.
5. Pajama Ball / Virtual Gala / Etc.
There's no reason to cancel your upcoming gala, luncheon, or other formal event simply because you can't meet with supporters in person. With Facebook and YouTube Live, you have the ability to broadcast your event to "attendees." Incorporate a live Q&A session so attendees can participate by texting in their questions to guest speakers. Participants can watch your presentation from the comfort of their homes, without needing to get dressed up and drive across town. One upside to a virtual gala, your organization saves money on overhead costs. Example: TruLight Ministries held a virtual pajama ball to raise funds to raise awareness to end child abuse.
6. Travel Funds
As universities begin holding classes online, students were forced out of on-campus housing. Some universities are even raising donations to provide funds for students to travel back home. Example: North Carolina Agricultural and Technical State University's emergency fund to help students travel back home during COVID-19 outbreak.
7. COVID-19 Information
If your nonprofit is in the religious or education sector, your supporters may be looking to you as a reliable source of information. Provide supporters with a free fact sheet or a blog post. Example: Christian Broadcasting Network issued a free fact sheet: Coronavirus: What You Need to Know.
8. Virtual Run/Walk
If you had an athletic event scheduled you can always convert that event into a virtual one. Have participants pledge a specific amount of miles they plan to run or walk on their own. Example: Guadalupe Hope Society's registration page for their virtual run/walk for babies.
9. Emotional Support
One of the easiest ways to help your supporters is by being there for them. Elderly individuals especially may be isolated from friends and family. Nonprofits are dedicating an hour of the day to prayer or offering free phone-in services for those alone in quarantine. Example: An automated mobile message from The Salvation Army offering spiritual guidance, prayer support, or just a listening ear during the coronavirus outbreak.
10. Guided Learning
With schools out of session many parents are struggling to balance their children's education and their own jobs. Some organizations are offering virtual guided learning sessions for free.
If you had a fundraising campaign scheduled during the COVID-19 pandemic, it's likely you'll need to adjust your fundraising message. Consider how your beneficiaries have been impacted by the pandemic and how you can support them while still staying sensitive to current developments. These are just a few ways your nonprofit can wish supporters well during this trying time while still continuing your good work.
Kristina Brunnler is digital marketer and Marketing Manager for MobileCause. She believes in the power of marketing automation and is passionate about helping nonprofits create more meaningful connections with their donors.
FIVE BONUS IDEAS:
With social distancing guidelines still intact, many nonprofits are still conducting virtual fundraising events. We've added five more virtual fundraising campaign ideas to help you stay afloat and fundraise for the rest of the year.
11. Live Streamed Concert
Unfortunately for music lovers, we will not see a return of traditional concerts or music festivals for quite some time. Luckily musicians around the world are taking matters into their own hands and offering performances to benefit virtual fundraisers. Even if you can't book a household name, people still yearn for any live music from local bands, vocalists, DJs, violinists, rappers, and everything in between.
Mill Village Farm's Culinary Concert was fully virtual and consisted of musical performances. On their live event page, they displayed text-to-donate and a donor wall.
12. Theatrical Performances
If your nonprofit organization is a part of the performing arts, then this virtual fundraising event idea is a no-brainer. You can accompany your virtual event with any of the amenities a normal performance would otherwise have, such as hors d'oeuvres, dinner, drinks, or intermissions. Consider selling virtual tickets or asking for contributions before individuals are allowed to register.
American Conservatory Theatre Spring Forward event had live performances displayed on a MobileCause event page.
13. Scavenger Hunt
If you work for a K-12 or pre-kindergarten, you know students are being socially strained by learning from home. A virtual scavenger hunt is a great way to stimulate students and win over parents. If you are unable to connect students via a group video meeting, you can always pre-record segments with staff members, then launch them to create a sense of anticipation as you reveal clues or answers.
Great River School's Blue Heron Bash consisted of an at home scavenger hunt for their students.
14. Meet & Greets
If your nonprofit normally offers supporters an opportunity to meet beneficiaries in person, but no longer can with social distancing guidelines, offer a virtual meet and greet. Nonprofits can ask supporters to make a donation or purchase a ticket in order to receive a virtual conference meeting link. Zoos, aquariums, or wildlife preserves can have staff feed animals or offer informational sessions on camera.
Lions, Tigers, & Bears, an animal conservation nonprofit, offered virtual meet and greets with their animals for supporters.
15. Tours
Many higher education organizations, museums, and botanical gardens are no longer able to offer walking tours. Allow supporters the opportunity to virtually see your facility behind the scenes with an expert. You can even use this as an opportunity to reach supporters outside your city or state with popular hashtags like #museumathome or #museumfromhome.