Five Key Principles of Female Empowerment in Africa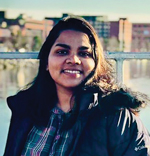 By Jaya Subha Shanmugaraja
Africa is a continent of rich culture, history, and beauty. However, the continent struggles to achieve one of the most prominent features that can aid economic prosperity. Gender equality is a fundamental human right, and Africa combats finding the true meaning of the same. Harriet Beecher Stowe once said, "Women are the real architects of society." I cannot stress how significant that is to be remembered here and take note of! Societies where men and women are treated equally, are safer and healthier. So, empowering females can create a brighter future for all Africans because each time a woman stands up for herself, she stands up for all women.
I am writing to highlight five key principles for female empowerment in Africa. Also, let's check out how Cameras For Girls plays a meaningful role in attaining it.
1. Education
Education is the cornerstone of one's existence and the first and most crucial foundation. Also, this forms the base for the other four principles listed here. One learns all kinds of radical skills necessary for life at school. A girl's future, as well as the future of her children, can be altered by education, and it also ensures that she can contribute to the economic well-being of her community. Women who seek education in any sector of their choice succeed in the workplace because they have given themselves the required skills and knowledge.
Education is vital in promoting gender equality by challenging gender stereotypes and empowering women to break down barriers that limit their potential. We can build a more just and equal society for everyone if more educated women are in it. Overall, education is critical in advancing women's empowerment since it increases their access to economic, social, and political possibilities, boosts their health, and promotes gender equality.
Cameras For Girls aim the same by educating women in photography and business skills. So far, they have taught 47 girls and women in Uganda, 10 in South Africa and over 85 women in their online program. 65 percent of these females now have paid work as journalists and photographers; some also work in communications-related jobs.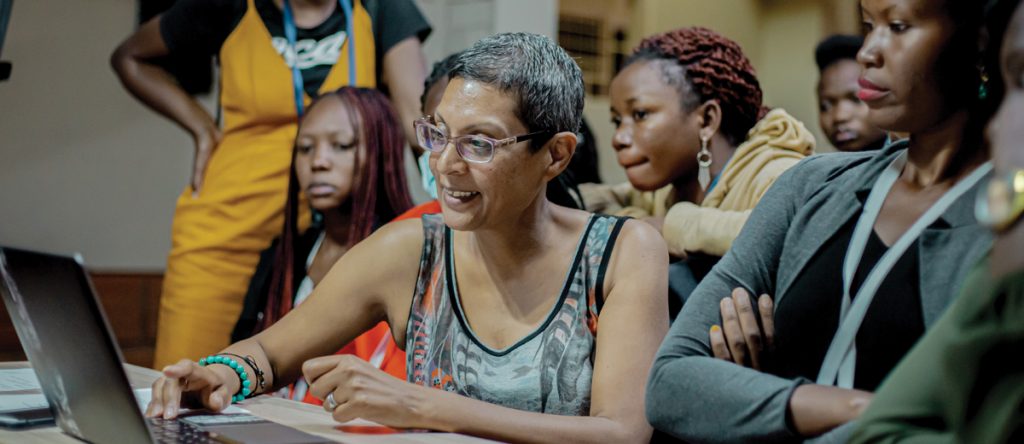 2. Entrepreneurship & Leasdership
Women are change agents today. They are not only the harbingers of growth and development but also act as a significant catalysts in the economic advancement and richness of the nation. Social entrepreneurial leadership can potentially revolutionize the concept of women's empowerment. A woman who has an idea, usually of a new product or service, if acted on that idea, can create a successful business. She will rise to prominence in society, and the influence of business may also change who she is as a person significantly to all new heights in every area of her life. That's the kind of woman needed today!
Women entrepreneurs and leaders can be role models for other women, inspiring them to pursue their goals and demonstrating that success is possible. Entrepreneurship considerably stimulates opportunities to develop skills, pursue passions, and achieve goals. Starting and running a business requires leadership skills such as decision-making, communication, and problem-solving. By developing these skills, women can become more confident and influential leaders in their personal and professional lives. By proving that they can lead organizations and operate profitable businesses, women entrepreneurs and leaders may challenge outdated gender norms and stereotypes.
Cameras For Girls creates more independent and strong-willed women working professionals who can use their photography skills to start businesses or work for companies and become leaders. According to estimates, organizations with three or more women in top management perform better across the board. Africa needs this setup, especially in rural places, immediately. Although activities are happening to bridge those gaps, they should increase in the next few years. Women entrepreneurs and leaders have the power to use their businesses and organizations to address social and environmental issues, such as poverty, inequality, and climate change. By doing so, they can create a more equitable and sustainable world.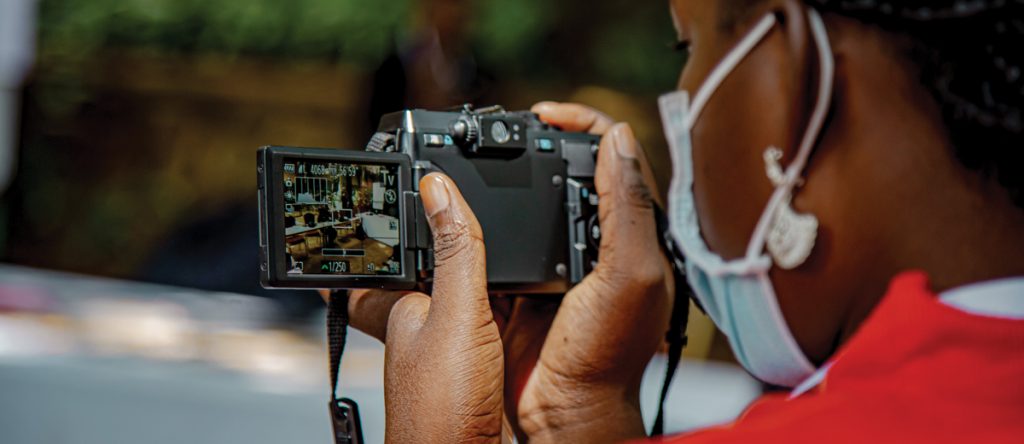 3. Sexual/Reproductive Health and Rights
Reproductive health and rights are essential for women's empowerment. They give women control over their bodies, health, and lives and enable them to make informed decisions about their well-being and future. Access to information about reproductive health and rights, including contraception, safe abortion, and sexually transmitted infections, can empower women to make informed decisions about their health and well-being. Reproductive health and rights allow women to control their fertility through access to contraception and family planning services. This will enable women to plan their families, pursue their education and careers, and make informed life choices. It also improves maternal health outcomes by providing access to prenatal care, skilled birth attendants, and emergency obstetric care. By allowing women to make decisions about their bodies and health and addressing negative gender norms and stereotypes, sexual rights can put a full stop to reducing gender-based violence.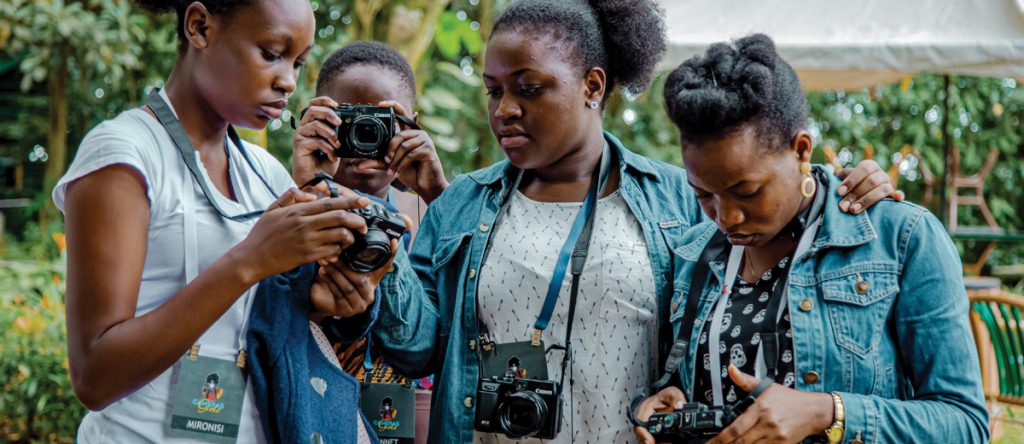 4. Economic Empowerment
United Nations Africa has listed down what it takes to be empowered economically. It starts with realizing their rights and includes:
Equal involvement in existing markets.
Access to and control over productive resources, access to decent work.
Ability to take control of their time, lives, and bodies.
Increased voices, agency, and meaningful participation in economic decision-making at all levels, from the household to international institutions.
The perks of all these encompass greater financial independence and autonomy. However, gender equality plays a significant part in maintaining the merits of women's economic empowerment. Thus, there is also a need to address broader elements of power imbalances in society and investigate the root causes of inequalities. Social safeguards like pensions, unemployment benefits, maternity protection, and equal pay are less likely to be available to women. The gender pay gap must be closed to level the playing field because women typically earn between 60 percent and 75 percent less than males. Around the world, grassroots women's organizations and movements are underfunded and attacked. While women's participation in the labour force (mainly in the informal sector) is high in many sub-Saharan African countries — 86 percent in Rwanda, 77 percent in Ethiopia and 70 percent in Tanzania — only in eight countries (Gabon, Ghana, Kenya, Libya, Namibia, South Africa, Uganda and Zimbabwe) do more than 50 percent of women own bank accounts, according to the Global Financial Inclusion Database, which regularly publishes country-level indicators of financial inclusion.
The road to women's economic empowerment is irreversible if there is continuous progress in the design and implementation of fiscal policies by investing in essential infrastructure such as sustainable energy, sustainable transport, safely managed water, sanitation, access to the internet, etc.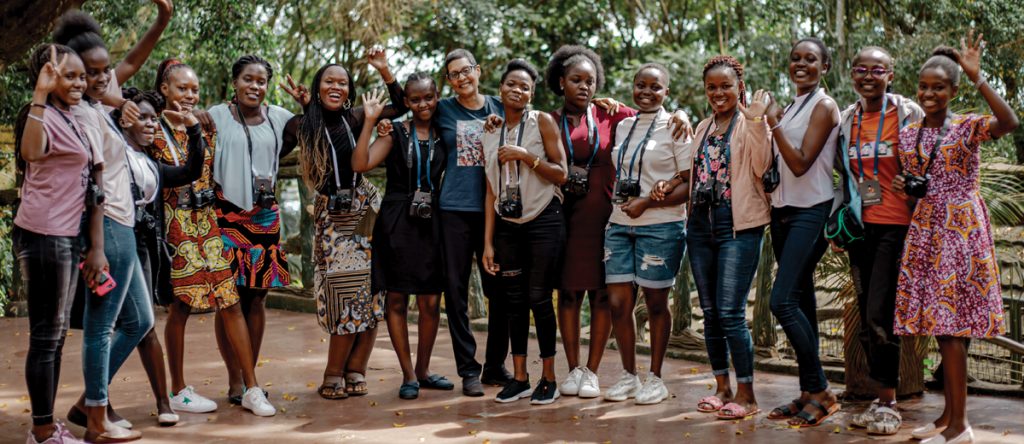 5. Mentorship & Networking
Mentorship and networking are mutually beneficial. It helps women in Africa to expand their professional circle and access new opportunities. Networking is a skill to thrive in today's professional world. It connects people to diverse trained experts, and you can obtain a mentor who can provide guidance, support, and encouragement to facilitate overcoming challenges and reaching their full potential.
With the growth of the internet and social media, women in Africa can access online resources to help with mentorship and networking. Women can connect with mentors and other professionals through social media platforms like LinkedIn, Twitter, and Facebook. Online courses and webinars can also provide valuable training and education for women who may not have access to in-person programs. Coaching, exposing, sponsoring, or nominating mentees for opportunities to further their careers, serving as a sounding board, counselling, exchanging experiences, offering friendship, and acting as role models are all the benefits of mentorship programmes. Mentees gain advantages such as growth, boosted confidence, career and personal counselling, and networking opportunities.
Cameras For Girls provides mentorship and networking opportunities for their students in Africa by providing a 6-month mentorship to students that have yet to reach their goals and want more than what is already offered. Students who take advantage see greater results coming out of the networking that mentorship offers.
To achieve women's empowerment in Africa, there must be continued efforts to increase access to education and economic opportunities and to challenge traditional gender roles and cultural attitudes that perpetuate discrimination and violence against women. This will require the involvement of governments, civil society, and the private sector, as well as a commitment to gender equality at all levels of society. Cameras For Girls aims to voice this, create more awareness, and educate as many women as possible across Africa, thereby increasing gender equality in male-dominated journalism and media-related spaces.
Jaya Subha Shanmugaraja is a volunteer with Cameras For Girls, which is based in Manilla, Ontario but supports programs on the continent of Africa.