Invitations called from Rural Southwestern NB Charities
St. Andrews, NB–The Board of Directors of Fundy Community Foundation is pleased to invite charitable organizations and other qualified applicants to apply for 2022 community funding opportunities.
This year, Fundy Community Foundation expects to have more than $115,000 in total funding available to disperse to community groups and organizations.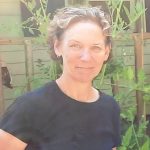 "The 2022 Community Grants Program supports a variety of projects throughout Charlotte County and rural southwestern New Brunswick in the areas of arts, culture, heritage, health and well-being, education, environment, and social services," said Kirsten Rouse, Executive Director, Fundy Community Foundation. "We hope to be able to assist somewhere between 20 and 30 community organizations this year alone."
The 2022 Community Grant Application portal will be open March 7 to March 31, 2022.
"FCF has supported communities in rural Southwestern New Brunswick since 1993 with more than $2.5 million going to support charitable causes," said Rouse. "We are passionate about the work that we do on behalf of our donors and so very grateful for their commitment to bettering the lives of those living in our community."
Registered Canadian charitable organizations and other qualified applicants are invited to apply for grants for projects that improve the quality of life for the people and communities of rural southwestern New Brunswick.
Non-profit organizations that are without charitable status but wish to apply are encouraged to contact Fundy Community Foundation for further information on partnership relationships.
The deadline for submission of 2022 Community Grant Applications and supporting documents is 5 p.m. on March 31, 2022. For more detailed information regarding Fundy Community Foundation or to obtain a 2022 Community Grant Application, please visit www.fundycommunityfoundation.ca.