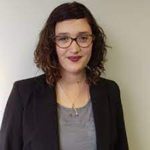 By Laura Arlabosse-Stewart
Historically, Canada has been held up as an example of a nation with strong philanthropic roots. We are a country that considers volunteering as a social pillar of our society, and a fundamental component of how we determine the health of our democracy.
Canadians take their international status and reputation seriously. In 2017, according to Volunteer Canada, about 8 in 10 Canadians volunteered their time. Data from Statistics Canada in a 2018 study entitled: Volunteering counts, has estimated that volunteers contributed approximately two billion hours to Canada's workforce in 2018. To provide context, that is almost equivalent to the hours contributed annually by the entire education sector in this country.
As of spring 2020, the numbers look radically different. If you are seeing a decrease in the numbers of volunteers in your organization, you are not alone. Across the board, volunteers within Canadian charities have waned and there is data to back it up. This past spring, CharityVillage and The Portage Group released a report: Human Resources Impact of COVID-19 on Canadian Charities and Nonprofits which among many topics, discusses the impact of COVID-19 on volunteerism.
The survey suggests that the pandemic has had a significantly negative impact on volunteerism across the charitable and non-profit sectors in Canada. A majority (64 percent) of organizations surveyed indicated that they have experienced a decrease in the number of volunteers since the start of the pandemic in March 2020. Further, among those that have experienced a decrease in volunteers, the impact has been significant, with most experiencing a decrease of more than 30 percent of their volunteer base. A full quarter (26 percent) of participating organizations lost more than 75 percent of their volunteers over the last year.
This can be a hit to any organization, but what happens when volunteers are a significant stakeholder group for your organization, integral to the operating model? From corporate build days, to Habitat ReStore volunteers, to potential Habitat families who are required to bank 500 volunteer hours as part of Habitat's homeownership model, volunteering is core to our organization's mission. Many local Habitat for Humanity charities across the country have faced the challenge of a diminishing volunteer pool during the past 18+ months.
While the decline in volunteering has no doubt had a negative impact on many organizations, we have also learned that the global pandemic may have provided a rare opportunity to rethink the more traditional role of volunteering and use it as an essential tactic to build back better for Canadian charities.
Rethinking the value of volunteers
Providing quantifiable data around the value of volunteers is challenging. Therefore, when organizations in the non-profit sector and charities must downsize, it is often the volunteering department that goes first. Yet, there is strong and compelling qualitative data around the role of volunteers such as the benefits of social capital (civic engagement) and human capital (skills, expertise, knowledge provided). Not to mention, the essential role of ambassador that volunteers inherently play.
Volunteer Canada has beautifully captured the many ways volunteers add value with the Value of Volunteering Wheel including: building confidence, competence, connections, and community. The volunteering wheel also serves as a portal to research, that examines the social and economic value to organizations, neighbourhoods, businesses, society-at-large and to volunteers themselves.
Although it is beneficial for organizations relying on volunteers to continue to find ways to quantify the value volunteers bring, as this will only increase buy-in and funding, the less tangible qualitative reasons are heavily impactful and should be equally highly regarded.
Forced innovation:
COVID-19 has provided an opportunity to rethink the way non-profits and charities develop their volunteer strategies (recruiting, leveraging, managing, and retaining) that may have a lasting impact, long after the pandemic ends. Understanding that volunteer efforts across the board screeched to a halt in March of 2020, many organizations shut down that part of their operations indefinitely, scrambling instead to keep the rest of the organization intact.
For some, this was only a temporary pause and as organizations took stock of the evolving situation (strict lockdowns and public health measures) they were able to re-evaluate and re-prioritize their needs. The pandemic gave them the opportunity to reassess their volunteer needs and determine how best to utilize their existing volunteer base.
This took many different forms, but at Habitat Waterloo they saw this as an opportunity rethink a mass recruitment strategy, which in part focused on their, "core volunteers". These are some of their most dedicated volunteers, the ones who due to public health requirements could not volunteer, but who were still eager to help in any way they could. In the short-term, Habitat Waterloo will be asking more of these volunteers — more dedicated hours and greater responsibility — to ensure an even more loyal and committed brand ambassador. This will be part of their strategy to increase their base, rather than increase their overall number of volunteers.
Another example comes in strengthening already existing partnerships, particularly ones that were also impacted by restricted movement throughout 2020. Habitat Fredericton was able to benefit from an existing partnership with the Canadian Military, who could not be deployed but who suddenly had time, energy, and unique skills to temporarily invest elsewhere, such as assisting professionals with framing, exterior insulation, window, and door install, siding install and plumbing and electrical rough-in. While this particular solution or shift might not be permanent, it provides a chance to look beyond traditional volunteering profiles and opens the possibility for re-imagined volunteer opportunities.
Lastly, for local Habitats, this time has also been an opportunity to learn how to efficiently work with volunteers virtually. Habitat Windsor-Essex wanted to ensure student volunteers were able to get in their volunteer hours in a short amount of time and developed tangible projects where they needed support such as developing social media content and asking students to roll up their sleeves on DIY projects like up-cycling items from the local Habitat ReStore in an effort to help promote shopping and donating to this local social enterprise. An unintended benefit of virtual volunteering has been an even more inclusive way to work, and many see the virtual component as one with staying power.
The answer to languishing
In April of this year, organizational psychologist Adam Grant published an article on languishing (lacking joy or purpose), which quickly spread through executive management circles and LinkedIn. In essence, he captured the collective feeling of, "meh" that many people were feeling at that point in the pandemic. He went on to explain that languishing is, "a search for bliss in a bleak day, connection in a lonely week, or purpose in a perpetual pandemic."
Could volunteering be the answer to languishing? By nature, we are social beings, we need interaction to maintain a healthy lifestyle and for many people who were forced to work from home, this was completely removed from their daily routine.
Habitat Victoria saw a notable uptick in volunteer interest from people working from home and began responding to this feeling of isolation and lack of purpose in their recruitment communications. It is well documented that those who volunteer have a greater sense of belonging and inclusion, as well as overall wellbeing. What an unbelievable opportunity to link the benefits of volunteering to mental health.
As Canadian charities and non-profits look to revive their volunteer strategies, they should re-evaluate their value proposition and place a greater emphasis on the benefits of volunteering to mental health. This could be a powerful tool in recruiting the kinds of committed volunteers that will serve as ideal contributors to and ambassadors for your organization.
In closing, the seemingly sharp decline in volunteerism largely tied to COVID-19 may not be permanent. What it has done though, is given us all a mandated pause, a time for quiet reflection and an opportunity to rethink and reshape operations and missions, including the invaluable role that volunteers have and will continue to play in Canadian charities and the greater society.
For more information on volunteering for Habitat for Humanity, visit https://habitat.ca/en/volunteer.
Laura Arlabosse-Stewart is Acting Director, Communications for Habitat for Humanity, and will soon be taking her own pause to reflect on what great adventure she will pursue next.