With the loss of galas and golf tournaments, charities and nonprofits are discovering new ways to raise money, engage donors and 'bring the mission to life'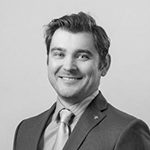 By Jeff Todd
Suzanne Decary remembers the first time COVID-19 came up at a team meeting.
It was late February, just one month out from "A Night at the Carnival", a marquee fundraising gala for the Canadian National Institute for the Blind (CNIB). The aerial performers were booked. More than 300 people were expected to attend. And Ben Mulroney, the television host and personality, was all set to emcee.
There were distant rumblings of a virus spreading from Wuhan, China, to Italy and other places in Europe. Nevertheless, Decary, Executive Director for CNIB Toronto and Eastern Ontario, could never have envisioned what happened next.
"Someone on our local board said: 'You might want to think about what we will do, if we need to go into a quarantine station'," she recalls.
"And we thought, maybe she was being overly cautious. But it's always good to have a plan B, right?"
The team looked into buying masks and sanitizer, just in case they were needed. With a carnival theme already, the organizers thought: how can we flip this? Donors are already wearing masks on their eyes. Why not on their mouths, too?
But before they knew it, the hypothetical crashed into reality. Supplies were already becoming difficult to find. The pandemic was spreading. And by March 16, CNIB closed all of its doors across Canada and began to offer hundreds of virtual programs online and over the phone.
"A Night at the Carnival" was postponed to the fall. Little did they know, it would soon be cancelled indefinitely.
For thousands of charities and nonprofits in Ontario, and indeed across Canada, it is a familiar story. In the blink of an eye, hundreds of galas and golf tournaments have been cancelled. Slacks and skirts were replaced by sweatpants. Suits and dresses mothballed in the back of the closet.
While society laments the loss of social outings, tied to that, and often overlooked, is a very real threat to the nonprofit world. For generations, charities have relied on events not just to raise money, but to also engage donors and build relationships.
How can charities and nonprofits — services we rely on —survive amid this pandemic?
According to a recent report from the Ontario Nonprofit Network (ONN), there is cause for concern. The survey of more than 1,100 nonprofits and charities estimated financial losses at around $90 million, so far. Up to 20 percent of these organizations said they could close by the end of 2020.
Discovered a thirst for technology
Meanwhile, ONN reported that 40 percent of nonprofits continued to experience an increase in demand for services.
For CNIB, their participants needed them more than ever.
"That's where our energy went first," Decary explains. "In a situation like this, our participants are disproportionally affected. That's just a fact. It was something we recognized early — that our participants are in a potentially dangerous situation, where they are already feeling isolated."
CNIB offers a myriad of essential programs for Canadians who are blind and partially sighted. Founded on the basis of community building, the organization's programs are traditionally run in person. Amid COVID-19, this approach was no longer possible.
CNIB embarked on a countrywide campaign, according to Decary. For two weeks, it was "all hands on deck" to connect with those in need. What would you like to see us do? How can we help?
CNIB recruited volunteers for its Vision Mate Program, whereby people would call participants once or twice a week, just to check in. They also recruited "essential shoppers", or volunteers that would help with groceries, or picking up medications.
While CNIB discovered many stories of isolation and hardship, they also made another realization — there was a thirst for technology.
With options so limited, even those reluctant to learn technology in the past were now stepping forward.
By early April, CNIB was hosting virtual concerts online, where artists with sight loss could perform for 45 minutes. Viewers were then directed to the website to donate. The "Loonies for Lips" campaign encouraged people to put on lipstick or chapstick while wearing a blindfold. People could then share the experience on social media, and it drove people to a microsite where a specialist would discuss what CNIB does to help those with sight loss live an active, independent life.
Although these virtual options didn't replace the lost revenue of in-person galas, it "brought the mission back to life".
"There are 1.5 million people with sight loss in Canada," Decary says. "We don't have that number in our database. We know transportation plays a role. Also, it is harder to reach people in rural areas, where we don't have a local presence. Introducing virtual programs has allowed us to reach a lot more people across Canada. It removed the geographical boundaries."
Re-imaging their events
Going virtual also helped them raise money. In August, CNIB pivoted to stage a virtual Dock-to-Dock Party with a Purpose in support of CNIB Lake Joe, an extraordinary camp for Canadians with sight loss. While in the past the camp would hold a large event, inviting donors from all around the area, CNIB reimagined it.
Organizers engaged this community by offering a unique combination of virtual programming with touches of interactive, in-person elements.
Registered teams received a "dock box" of goodies at their homes ahead of the event. John Kelley Walker, the philanthropist and reality show star, stepped up once again to emcee the event. Four "party pontoon" boats visited participating docks in Muskoka that day, with performing musicians in tow, all the while maintaining safe distance.
In the end, more than 350 people participated in the fundraiser. Organizers smashed their initial projection of $100,000 in donations, bringing in almost $200,000 for Lake's Joe's "wish list items" and bursaries so children and adults with sight loss can benefit from camp.
"Many of our donors mentioned they were experiencing some fatigue from many Zoom meetings, virtual speaker events and online fundraising actions earlier in the summer," Tara Oliphant explains, Manager of Philanthropy at CNIB.
"They hadn't participated in an event quite like this with a live, physically-distanced entertainment component as well. The 'Dock Box' that each dock received via courier also helped create a tangible sense of community."
Decary says the crisis has also brought CNIB closer with its major donors.
"This made it more personal," she adds. "And we were having conversations with people who haven't reached out to CNIB for a long time."
Time to strengthen relationships
Colin Hennigar, Vice President of Major Gifts at the SickKids Foundation, also noticed an even tighter bond with donors when the pandemic hit.
In March and April, with so much uncertainty in the world, the SickKids Foundation focused on stewardship. Hennigar and his team were not as concerned with the next major gift, but rather understanding how donors were feeling, and keeping them up to date on how the hospital and its patients were doing.
It was time to strengthen relationships.
As the pandemic set in, Hennigar notes that donors became increasingly comfortable with the 30-minute Zoom call. The meetings were even more focused and structured, leading to positive outcomes.
Zoom meetings from home also had some surprising results.
"I was on a call this week when a doctor's dog appeared on the call," Hennigar recalls.
"We were talking about new advances in cancer — a very serious subject. But the dog actually brought the doctor and donor even closer together. What's the dog's name? What kind of dog is it? These are personal touch points that we never had on the other side of COVID-19."
Like CNIB, the SickKids Foundation saw an undaunted desire to connect.
For example, in August, the Great Cycle Challenge had always been a major fundraiser for SickKids. Having raised $4.1 million in 2019, the organizing committee lowered their expectations for 2020 to $3.6 million.
"We were a little apprehensive on how it would go," Hennigar says.
Will people still participate? How will fundraising attitudes change during a pandemic?
Fortunately, the event had some advantages. The Great Cycle Challenge was already virtual. Through SickKids, you set up a fundraising page and accept donations. Where and how you participate is up to you.
The outcome, Hennigar says, was incredible. The event doubled in revenue and participants, raking in $9.4 million for childhood cancer, and engaging more than 50,000 riders.
SickKids Foundation introduced analytics to further motivate people. They even offered real-time patient stories, allowing riders to follow them on their treatment journey as the event went on. These stories, Hennigar adds, are invaluable to make these virtual events more personal.
Of course, challenges remain for the SickKids Foundation, and thousands of other charities and nonprofits in Ontario.
SickKids did have to cancel one of their top events of the year — Scrubs in the City — opting to reschedule rather than hold a virtual event.
Innovation must be top of mind
As Toronto and indeed Canada settles in for the winter, and a second wave of COVID-19 cases, nobody is certain when events will return, and how donor behaviour will evolve.
One challenge, Hennigar says, is how to cultivate new donors, especially in major gifts. With the loss of galas and events, finding those new supporters, and telling your story organically, can be a bit more difficult.
At the end of the day, innovation must be top of mind.
"And it is listening to volunteers on what is working, and what is not," Hennigar adds. "For now, we won't have those big in-person events. What is the secret sauce of virtually fundraising?"
Decary, at CNIB, says there is not only pressure to innovate, but also keep up with the needs of participants.
With the closure of the US border, for example, it has been much harder for those with sight loss to get access to a guide dog. There are only a few guide dog schools in Canada, with most guides coming south of the border.
CNIB recently launched its own guide dog program, but it is still early stages, she says.
With the demand for guide dogs growing, Decary explains there is a "urgent call to action" to train these life-saving animals.
Pandemic amplified loyalty
Meanwhile, like many charities and nonprofits, CNIB is focusing on being able to meet the needs of the community and continue to run essential programs and services.
"It is a very tenuous sort of time. We have great learnings, we are pivoting in response, but we need the public's support to continue to meet the needs," Decary explains.
Hennigar believes COVID-19 has only underlined the importance of a diversified portfolio for charities and nonprofits. SickKids Foundation, he adds, is made up of monthly donors, annual donors, estate donors and corporate sponsors, among other sources. So if one goes down, the other revenue streams can pick it up.
The pandemic has also amplified the importance of loyalty — both to your core donors, and to your organization's identity and mission. Hennigar points out that the SickKids Foundation, prior to the pandemic, established its campaign cabinet of 60 community leaders for its upcoming $1.3 billion campaign.
These members, he says, have been even more engaged amid the adversity of COVID-19.
Although the pandemic drove us physically apart, could it also bring us closer together?
"Donors are loyal. They want to continue to support. It is just how and when," Hennigar says.
"They want to talk about making a difference. So, we find these donors were actually coming back to us … let's continue that conversation again. I think we're ready to get back to that. So, I think it reaffirmed something, psychologically, that philanthropy is normal. Giving back is a comfort."
Jeff Todd is Communications Director at Foundation WCPD and Co-Chairman of the Board for the Canadian National Institute of the Blind (CNIB) in Eastern Ontario, a Board Member for the Association of Fundraising Professionals (AFP) in Ottawa and Co-Founder and Board Member of the Exuma Foundation of Canada.