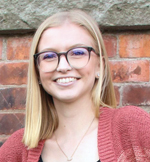 By Allie Murray
For Toronto sisters Shania and Anya Bhopa, sitting back and doing nothing to help youth facing structural vulnerabilities and their pets just wasn't an option.
In 2019, Anya was volunteering at a local animal shelter in Stouffville, just outside of Toronto. During her time volunteering, she would see homeless youth — often her own age — have to surrender because they were no longer able to care for them.
Knowing how important her pets were for her own mental health, Anya and her older sister, Shania, founded The Canadian Courage Project, a non-profit dedicated to supporting youth experiencing homelessness and their animal companions across Canada.
"This has been such an incredible journey and to do it alongside my sister was so meaningful," Anya said.
The sisters noticed a wide gap in the healthcare system for youth experiencing mental health concerns or unstable housing, and knew they could do more.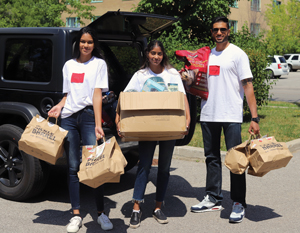 "No child's health should be left up to chance," Shania and Anya said, which has become somewhat of a mantra for the organization. "As we know, there is no health without mental health. Our community's prosperity is dependent on how we treat our youth."
Since the organization began amid the COVID-19 pandemic, it has grown beyond the sisters' wildest dreams — now working alongside them are more than 50 volunteers, and community partners like Jack.org, and over 15 youth shelters within Toronto and the GTA. Thus far, the team has supported over 1,000 youth in shelters and 74,000 young people in Ontario have attended the CCP "Changemaker" educational workshop.
The organization grounds its mission on two main goals: to help support youth who are experiencing homelessness with wellness departure care kits, which are individualized hygiene kits tailored to each youth's specific need, and to provide mental health resources localized to the area.
"Not only do we want to support youth face to face, but really enhance our communities' understanding of the inequities around us. We are a community working together for our community" Shania said.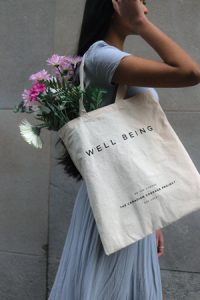 To ensure they connected their community in this process, The Canadian Courage Project designed their change clothing line, selling tote bags, t-shirts, and sweaters designed by local Toronto artists. The funds from those sales go towards filling the care kits — and for every tote bag purchased, one tote full of products will be donated to a youth in need.
The care kits include hygiene products, as well as products that are tailored towards the youth's specific needs or interests. The first community care kit drop-off, was during Christmas in 2020, donated a variety of products to youth in the Greater Toronto Area, including essential winter items, hygiene and mental health resources. Similarly, the kits include products for those animal companions, such as dog or cat food, treats, pet toys and more.
Coming a long way in their first year, the sisters have their goals set much higher, "We hope to expand nationally and launch an internship program for disadvantaged youth," the duo said.
With a goal to break the cycle of youth homelessness, The Canadian Courage Project is working towards doing more for unhoused youth than donating hygiene items. The organization now offers workshops in schools to enhance youth understanding about the homelessness crisis and how to foster positive mental well-being locally and globally. The workshop is based around the United Nations 17 Sustainable Development Goals and was created by teacher candidates, masters and PhD students.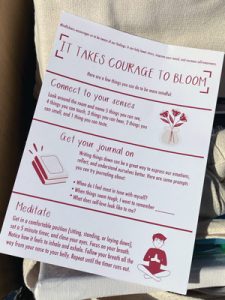 To do so, The Canadian Courage Project is working towards educating the public about homelessness, as well as the importance of prioritizing mental health. In August, they hosted an event called Homelessness in Ontario: What Can We Do? The event was in collaboration with Health for Homeless and featured a panel of experts in the housing crisis. Also, to showcase the importance of health — both physically and mentally — they hosted a yoga fundraiser on Oct. 14 and Oct. 21 to raise funds for a local shelter, as well as fostering a positive environment for wellbeing.
Similarly, to support youth who are transitioning out of shelters, The Canadian Courage Project is working towards launching an internship program. The program will allow youth to work closely with community partners and mentors, aiming to break the cycle of poverty and aid youth — on their way into young adulthood — find their place in their career.
"Young people everywhere deserve to feel well and have access to professional development when facing structural inequities." Anya said.
Allie Murray is a communications specialist with The Canadian Courage Project. For more information, visit thecanadiancourageproject.com