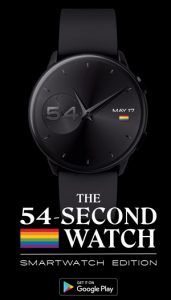 May 17th was International Day against homophobia and transphobia. For this occasion, the Fondation Émergence and advertising agency Havas Montréal, created at the Haute École d'Horlogerie Arc in Switzerland, a first of its kind: a 54-second watch, illustrating that time is different for everyone depending on your sexual orientation, identity or gender identification.
For sexual and gender minorities, intolerance still too often has tragic consequences. In 2017, an increase of 86 percent in homicides against members of the LGBTQ+ community was recorded in the U.S. Young lesbians, gays and bisexuals are 4 times more susceptible to attempt suicide than young heterosexuals—and between January 1st, 2008 and September 30th, 2021, 4,042 trans persons were murdered around the world.
Violence, whether physical, psychological, sexual, institutional, medical or economic, reduces the life expectancy of LGBTQ+ persons. Available in video, poster, print, digital and in radio, this public awareness campaign created by Havas seeks to put a spotlight on fundamental injustice.
While many specialists judged this as an impossible task, the creation of this 54-second watch posed an impressive technical challenge that Swiss watch making engineer Melanie Guillaume couldn't resist. "When the team at Havas contacted me I thought, what an intriguing idea and a great cause! But how am I ever going to be able to alter the measure of time? No one had ever willingly created a watch that doesn't tell the right time!"
With only 12 watches made, the 54-second watch highlights in a symbolic manner, the time stolen due to intolerance and violence towards LGBTQ+ persons. Why 54 seconds? 6 seconds less for every one of the colors of the pride flag.
"When minutes are only 54 seconds long, time goes faster, years are shorter and lives end far too early. As long as there is violence, we must continue to educate and raise awareness," says Laurent Breault, Director General of the Fondation Émergence.
"It was very important for us to create an object that could exist in the real world, explains Félix-Antoine Brunet, art director. We also wanted to create a digital version of the 54-second watch so that it would be easily accessible and people could demonstrate their support."
The digital version of the 54-second watch is available to be downloaded from Google Play app as of today.
"Our goal was to create a meaningful object that reminds us that every second counts, when it comes to supporting this cause. It's a watch that doesn't tell the right time, but it does tell us that the time is right to act," add copywriters Vanessa Harbec and Olivier Goulet-Lafond.
Translated into over 20 languages, it will be broadcast by organizations dedicated to the protection of LGBTQ+ persons in numerous countries around the world.
A petition to have May 17th officially recognized by the UN as the International Day against homophobia and transphobia will accompany the launch of the campaign. To add your support, simply visit: www.54-secondwatch.com
A special thank you to all of the partners, locally and around the world, who collaborated on this project: Andrée Giraldeau, Anne-André Benoît, Bromar, Ève Bastien-Rouleau, Janie Lebel, Jérôme Couture, Johanne Pelland, Reliable Watch, Selco, Simon Provencher Allard, Tanina Drvar, Time Merchants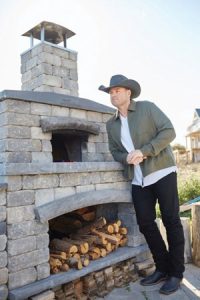 Podcast Series Real Country Livin' launches in partnership with SiriuxXM Canada. Since 2014, Gord Bamford and the Gord Bamford Foundation have donated $200,000 to MusiCounts to support school music programs, the largest donation ever received from an artist in MusiCounts' history. Bamford's 2020 Drive-In for Mental Health performance series raised more than $100,000+ for Mental Health charities in Alberta. To date, Bamford has raised more than $4.5 MILLION dollars for various charities through the Gord Bamford Foundation. Bamford proudly released his 10th studio album, Diamonds In A Whiskey Glass, in the early summer of 2021, followed by the Diamonds In A Whiskey Glass (Deluxe Diamond Edition) in May of 2022.
Anthem Entertainment announces the first-of-its-kind audio/visual music-focused broadcast and podcast series Real Country Livin' in partnership with SiriusXM Canada. The series will showcase some of the world's best and brightest country artists and songwriters as they each share their own Real Country Livin' story — defining what Real Country Livin' means to them. With Gord Bamford as the inaugural host, the innovative series will launch with six themed episodes including Entertainin', Fishin', Farmin', Givin', Boatin', and Drinkin' that help guide the narrative as Bamford introduces audiences to his family and friends and their Real Country Livin' way of life. Additionally, each episode of Real Country Livin' with Gord Bamford will feature some of Bamford's greatest hits along with never-before-seen performances of new original songs off of Diamonds In A Whiskey Glass. The podcast will also include exclusive interviews with many of Bamford's celebrity friends including Country superstar Terri Clark, NHL defenseman Brent Burns, and more.
"It's time that country music had a lifestyle brand that reflects the great music, storytelling, food, and unique culture of our top country artists. Real Country Livin' is a collision of Martha Stewart Living and country lifestyle," shares Helen Murphy, CEO, Anthem Entertainment. "We are excited to create this new global brand with SiriusXM. Gord's lifestyle is so entwined with his music, and it continues to inspire and entertain fans around the world."
Real Country Livin' can be found on the SXM App, Stitcher, Pandora in the U.S. and other major podcast platforms. Australian-born and Alberta-raised, Gord Bamford stands as one of the most decorated artists in Canadian country music. He has built a loyal fan base over the past decade with his traditional Country persona and captivating live shows and has been the recipient of 26 Canadian Country Music Association awards including Album of the Year, Single of the Year and Male Artist of the Year wins and received multiple JUNO Award nominations. Bamford is the 2019-2020 recipient of the MusiCounts Inspired Minds Ambassador Award, presented by The Canadian Scholarship Trust Foundation. The award recognizes individuals who have had an extraordinary impact on music education and MusiCounts over the course of its history.
They rode, they laughed, they raised funds. After two years of disruption and social distancing, over 1,500 motorcyclists coast-to-coast from across Canada will joined fellow bike enthusiasts around the world on Sunday, May 22nd for the 11th annual Distinguished Gentleman's Ride (DGR). The global event brings together over 90,000 members of the motorcycle community from over 100 countries and 800 cities worldwide, united in their common goal to raise funds and awareness for Movember, the leading men's health charity.
For the first time since 2019, riders will once again be dressed in their most eye-catching dapper gear and atop their classic, vintage motorbikes, finally taking to the roads together as a group, no longer having to participate in solo rides due to pandemic restrictions. In Canada, riders across 29 cities will take part including: Bathurst (NB), Berwick (NS), Calgary (AB), Drummondville (QC), Edmonton (AB), Gibsons (BC), Halifax (NS), Hamilton (ON), Kelowna (BC), Kindcardine (ON), Ladysmith (BC), London (ON), Moncton (NB), Montreal (QC), Niagara Falls (ON), Ottawa (ON), Parksville (BC), Pickering (ON), Quebec City (QC), Regina (SK), Rimouski (QC), Shediac (NB), Sherbrooke (QC), Squamish (BC), Toronto (ON), Vancouver (BC), Vernon (BC), Victoria (BC) and Winnipeg (MB).
Since its inception in 2012, DGR has connected over 400,000 riders of classic and vintage style motorcycles and have raised more than $40 million CAD for men's health, specifically prostate cancer, and men's mental health. Since 2016, the event has partnered with Movember, which has played a significant role in funding programs that have supported men around the world.
Locally, over $2.5 million CAD has been raised for Movember by Canadian riders since the organization first came on board as DGR's official charity partner in 2016. Funds raised have gone into projects such as prostate cancer research and support for men's mental health. In 2021, a portion of the funding was used to support the motorcycling community itself, with over $1 million CAD injected into nine projects selected from ideas crowd-sourced around the world as part of the DGR Social Connections Challenge (DGRSCC). The projects have been rolling out over the last 12-month, with the aim of improving social connectedness, life satisfaction and mental wellbeing among motorcycle riders.
Founder of The Distinguished Gentleman's Ride, Mark Hawwa comments on the impact the event and Movember are making on men's health. "Over the last ten years and 11 DGR's later, we have raised a tremendous amount for men's health, developing strong community connections and cause-related programs that have helped thousands of men around the world. This year, we have continued to fund our DGR Social Connections Challenge and the Veterans and First Responders Grant, in partnership with Movember. These programs have supported the motorcycling communities within various cities around the world, and have shown support in-kind to the veterans, police, fire, and emergency services who have sacrificed for their communities and countries. We are proud to be able to support them in return."
This year, DGR is excited to continue its partnership with Triumph Motorcycles, who have offered a one-of-a-kind Spirit of '59 prize in collaboration with Gibson Guitars. This partnership brings the 1950's history of cafe racer culture to the 2022 Distinguished Gentleman's Ride with a unique prize for the event. The 1959 Legends custom edition Les Paul Standard Reissue and Spirit of '59 Bonneville T120, featuring a host of beautiful hand-detailed custom touches, designed, and applied in Triumph's factory workshop. To donate to the Distinguished Gentleman's Ride visit gentlemansride.com. Movember is the leading charity changing the face of men's health on a global scale. The charity raises funds to deliver innovative, breakthrough research and support programs that enable men to live happier, healthier, and longer lives. Committed to disrupting the status quo, millions have joined the movement, helping fund over 1,250 projects focusing on mental health and suicide prevention, prostate cancer, and testicular cancer.
The Distinguished Gentleman's Ride unites classic and vintage style motorcycle riders all over the world to raise funds and awareness for prostate cancer research and men's mental health. First established in 1902, Triumph Motorcycles celebrated 118 years of motorcycle manufacture in 2020. For more than three decades, Triumph Motorcycles has been based in Hinckley, Leicestershire, and has produced iconic bikes that perfectly blend authentic design, character, charisma, and performance. The Triumph Modern Classic motorcycle family represents the quintessence of The Distinguished Gentleman's Ride spirit: elegant, iconic, characterful, and built for
the ride.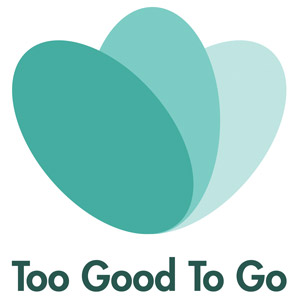 Too Good To Go Expands To Edmonton, its 6th Canadian City. Too Good To Go is thrilled to announce its launch in Edmonton. Two months after a record Canadian launch in Calgary, it is now possible for Edmontonians to use this simple solution to save food every day around the city. Food waste is a massive global issue that needs to be tackled at every level. 58 percent of all food in Canada goes to waste, which is much higher than the global average of 40 percent. Additionally, 15 percent of all habitable land on Earth is used to produce food that we waste. This equates to the surface area of 26 million West Edmonton Malls.
Yet, there is cause for optimism, 74 percent of Edmontonians recognize that food waste is a serious problem and almost 60 percent say that they are making efforts to reduce personal waste from surplus food on a weekly basis.
Available in Canada since July 2021, Too Good To Go has already helped thousands of Canadians and more than 2,500 businesses to save almost half a million meals. The app connects consumers with businesses who have surplus food at the end of each day. Too Good To Go believes in a world without food waste and is making it possible to ensure that delicious food does not get thrown out. Too Good To Go is very proud to launch in Edmonton with beloved local partners: Neo Juicery, Kinnikinnick, Meuwly's, Sugared & Spiced. From Strathcona to Garneau to Westmount and everywhere in between, 80+ stores are already live. Edmontonians can start reserving Surprise Bags today and should expect to see many more businesses added daily as expansion continues.
"It is with great excitement that we launch in Edmonton — a vibrant city with a reputed culinary scene. We have seen a great response from local businesses and are confident that a large number of Edmontonians will be saving meals, as of today", said Sam Kashani, Too Good To Go Country Manager. Only 4 percent of surplus edible food is rescued in Canada; which shows how much food is still to be redistributed. Too Good To Go is proud to partner with food banks and charities across the world to tackle the problem of food insecurity, which is closely linked to surplus food waste. In Edmonton, Too Good To Go is honoured to be partnering with Edmonton's Food Bank, supporting the crucial work being done in the region. Said Marjorie Bencz, Executive Director, "Edmonton's Food Bank was created 40 years ago because of two issues — hunger affecting the lives of many and edible food being wasted in the community. Each meal rescued equates to the CO2e emission of charging one smartphone fully 422 times. Founded in 2016, Too Good To Go has saved more than 136 million meals from more than 153,000 partners in 17 countries. Beyond the app, Too Good To Go has launched initiatives to change date labelling on food, produced free educational resources for schools, and inspired households to change food waste behaviours.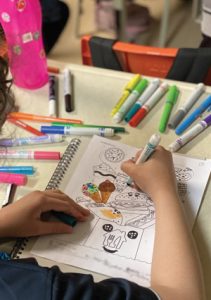 Food insecurity, combined with the pandemic and rising inflation, is a major cause for concern, leading many families across the country to struggle to put food on the table — resulting in 1 in 5 Canadian children regularly missing a meal.
With World Hunger Day around the corner, Mealshare, an award-winning social enterprise, and SkipTheDishes, Canada's largest and most trusted food delivery network, are coming back to the table to dive into the important issue of food insecurity and are inviting Canadians to do the same during their second annual Food For Thought campaign.
Through storytelling, colouring, collages, and creative writing activities, the Food For Thought resource package provides fun-filled activities for children and is an opportunity to spark engaging conversations from the classroom to the dinner table. For each completed activity that is submitted, Skip will donate five meals to children in need and will be kicking off the campaign with an initial campaign donation of $25,000 to Mealshare.
"Food insecurity continues to be a major issue for individuals and families across the world and here at home," says Julia Hunter, Executive Director, Mealshare. "That's why our Food for Thought campaign in partnership with SkipTheDishes is vital to spark conversations and empower the younger generation to learn about the intersectionalities of systemic issues we face, including hunger and poverty."
Parents, guardians, and educators can download the resource package for children to complete at home or in the classroom. Completed activities can be submitted online by visiting www.mealshare.ca/FoodForThought. The resource package is geared towards Grades K-6 and aims to educate and inspire through fun-filled and informative content. The deadline to submit is June 10, 2022.
"Staying true to our Canadian roots, Skip is committed to giving back to organizations that make a direct impact right here at home, and helping to feed families across the country," says Kevin Edwards, CEO SkipTheDishes. One in 5 children experience food insecurity in Canada and we're not okay with that. Mealshare's mission is to ensure no child goes hungry. Since our inception in 2013, we have provided over 5.3 million meals through our simple Buy One Give One model that makes it easy to turn dining out into helping out. For every Mealshare menu item purchased at a partner restaurant, one meal is provided to a youth in need through our network of charity partners.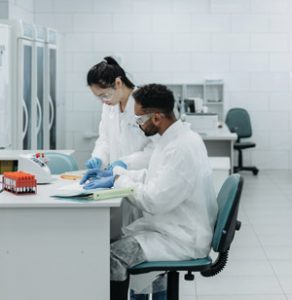 The Pacific Alzheimer Research Foundation (PARF) is changing its name to Canadians for Leading Edge Alzheimer Research Foundation (CLEAR).
 CLEAR has launched a brand new website, ClearAlzheimers.ca, and is asking Canadians to donate today in support of much-needed scientific research.
The Pacific Alzheimer Research Foundation (PARF)—a registered charity funding scientific research into the cause, prevention and treatment of Alzheimer disease and related dementias — announced today that it is changing its name to Canadians for Leading Edge Alzheimer Research (CLEAR), as well as launching ClearAlzheimers.ca.
The BC-based research foundation, the only in Canada to direct 100 percent of funds to research into Alzheimer's disease and related dementias, takes these important steps forward as it continues on its path to raise public awareness of the devastating impact of these diseases. CLEAR's mission remains to eradicate all forms of dementia, including Alzheimer disease, by funding research for a cure.
"Until we have a disease-modifying intervention — or, even better, a cure — we will be unable to reduce the devastation of a dementia diagnosis to the sufferers themselves, and to their loved ones," said Dr. B. Lynn Beattie, President, CLEAR Foundation. Canada's oldest Baby Boomers, now in their 70s, are already at a heightened risk of developing dementia, and in the next ten years that risk will skyrocket; a tidal wave of dementia diagnoses is coming. CLEAR is asking Canadians across the country to make a donation to take the next big step in our fight against Alzheimer disease and related dementias.
Since its inception, CLEAR Foundation has quietly funded 40 leading edge Alzheimer and dementia research projects with over $15 Million. The research we fund could lead to the breakthrough the world has been waiting for. Or it could become a missing piece in other research — a catalyst to another lab's groundbreaking discovery, here in Canada or somewhere else in the world. In the global fight against this unforgiving disease, we're all in this together.