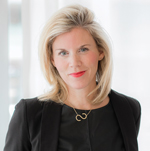 By Stefanie Ince
As a leadership coach and past not-for-profit leader who now works to empower professionals in the sector, I am reminded almost daily of the unique challenges that leaders from this industry are faced with. Your work can be incredibly inspiring, and at times exhausting.
As we navigate this post-pandemic era, trying to remember who we were back in 2019, many people, including many of my coaching clients, are finding themselves wondering what to do next. The last three years have been incredibly stressful and have impacted the sector in significant ways. Work is very different post pandemic, and so are we. There has been a shift in what we want and expect from our work, and a new clarity on the importance of fit, well-being and quality of life when it comes to work.
This shift is a gift: a new opportunity to design your life in a way that really allows you to be who you want to be and do what you want to do.
When I presented at a conference recently, I shared the concept of 'finding your squirrel' when I told a story about taking my dog on a jog with me. The beginning of this outing was particularly painful in the beginning because he really wasn't feeling it — that is, until he saw a squirrel, which instantly gave him all the energy in the world. Suddenly, he was electric, motivated, and pulling forward with all of his might, nearly ripping my arm out of my shoulder. This perfectly captured for me how our bodies and minds work. We can't have energy for everything. We all need a squirrel to light us up, for a moment, a project, or a long-term goal. Whether you are developing a new strategy, troubleshooting a problem, managing your team, being able to tap into energy acquired from focusing on what lights you up is invaluable.
When I work with my clients, I have them focus on key elements that help to create the foundation for finding that spark, even when they think it is gone for good.
1. Commit to Well-being Essentials
Okay, I know this is boring and simple. But its true: if you provide your body with the essentials: a good night's sleep, regular physical activity, reduced stress, community connection, you've built a foundation for squirrel finding. The best evidence of this is to disregard these basic needs for a week and then try to accomplish something.
2. Understand What you Value Most
Understanding the things that are the most important to you, and shaping your work and life around those things will make all the difference. If freedom or autonomy is really critical, make sure your work gives you the flexibility to come and go as you need to, knowing that you have the support of your leadership team. If financial stability is your primary focus, let that be your guide. By being honest with yourself about what matters most, you'll set yourself up to get what you want. If you are in a state of gratitude, you'll find yourself engaged, inspired, and excited to produce.
3. Identify the Strengths you Want to Put to Work
It is way more fun to do things we are good at. I'll often ask questions that try to unearth some of this awareness, like: "What did your grade 3 report card say about you?", or "What was the best job or volunteer experience you ever had and why?". These types of questions are like holding up a mirror up to someone, so that they can remember who they are and provide an opportunity to see themselves in their best possible light. Whether you're 20, 40 or 60 years old, you will have a history that builds a strong case for what you do well, and what your unique strengths and skills are. Embedded in this knowledge and understanding is the challenge of being brave enough to be honest about what it is that you want to do. Sometimes it's a question of saying yes to some of the things that bring joy by saying no to things you may be naturally really good at, but that you just aren't interested in doing anymore.
Leadership coaching is a powerful thinking tool. It provides the time and space to think critically about priorities, goals, and provides an opportunity to be intentional about goals. Coaching conversations with someone who is invested in your success, and who will ask you the right questions to provide the opportunity for you to clear your thoughts, find focus, and remember what it was about your work that inspired you in the first place can be hugely rewarding.
Stefanie Ince, CPCC, ACC, is Founder and Leadership Coach, March Management.