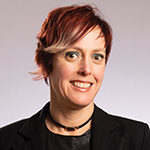 By Sarah Chamberlin
Asking for money is never easy. And often, neither is giving it away.
Of course, this is not breaking news to any fundraiser. The real news hit earlier this year. Canada instantly felt the impact of the COVID-19 virus when it hit in March. It quickly bordered on impossible for many organizations to stay afloat as everyone performed their best pandemic pivot. The not-for-profit sector was not spared. For the difficult months that followed, worthy causes such as food security, shelter support, employment assistance, and mental health have proven to be more important than they have ever been; even more important than they were during economic crash 12 years ago. Yet, while many people would love to support these life-saving causes, they simply can't. The dichotomy we are faced with now is that charities see demands for their services continue to pour in it at alarming rates, while the resources to support these services have dried up at a similar pace. COVID-19 has held up a mirror to the disparities in our country. Access to mental health care is, unfortunately, one of those disparities.
Mental health is health
All of us at the Centre for Mental Health and Addiction (CAMH), Canada's largest mental health hospital, felt a personal responsibility to mitigate the negative impacts of the initial shutdowns and physical distancing. As it stands, the long-term health and economic effects of the pandemic are still a mystery. But internationally, one thing has become crystal clear: mental health is health. Mental health is worth investing in. And it's under attack like never before.
For over two decades, CAMH has championed that mental health needs to be addressed with the same vigour as physical health. And now, more people are beginning to understand why. Isolation, stress and uncertainty are detrimental to our mental health. At times, they can even be fatal. Still, we need to go beyond discussions. To combat the effects of the pandemic, CAMH proactively shifted its focus to digital education and treatment, support systems for businesses and healthcare professionals, and coping strategies for everyday citizens.
The pandemic has pressured a lot of charities to adapt, or flat out abandon, traditional methods of fundraising to successfully navigate this new normal for staff, donors, and most importantly, the communities they serve. For CAMH, this meant honing in on our online fundraising and focusing some of our solicitations toward in-kind donations.
Especially early on, the data clearly showed that Canadians wanted to support the most acute impacts of COVID. This included donations for personal protective equipment, for example. We analyzed the information, consulted with our community and our deepest supporters as they asked "how can we help?", and began formulating a plan. In the end, we created the COVID-19 Mental Health Resiliency & Coping Fund thanks to the generosity of the Slaight family and others. Through this initiative, CAMH was able to support the greatest emerging needs across the hospital, such as rapid acceleration, and development and delivery of trusted and virtually accessible education programs to meet the growing mental health and wellness needs of patients, frontline healthcare workers and businesses during the COVID-19. In one month alone, we were able to increase our capacity for telepsychiatry by 750 percent.
At the same time, we also embarked on our most ambitious and most critical, fundraising campaign ever. For about a year and a half, we were working on our first-of-its-kind Not suicide. Not today. campaign in support of suicide prevention. Talking about suicide in the grips of a global pandemic, with serious mental health implications, provided an added layer of complexity. That translated into asking questions and hearing answers that were sometimes difficult, occasionally also contradicting our instincts. The process from creative seed to final in-market product was challenging and brimming with intricacies. Though, in the end, it was worth spending that time consulting and collaborating. The result is a campaign that lets Canadians know they can both give and get help, especially now when it's needed it most.
And that's really what fundraising has been about in 2020. Finding out how, against seemingly insurmountable odds, to give people in need what they need when it's most needed. Today, it's unclear what the future of fundraising will look like. On the other hand, to be optimistic, we probably could not have imagined fundraising the way we do today, last year. A wide range of donor experiences and charity decisions, coupled with growing uncertainty will shape the not-for-profit sector for 2021 and beyond. The way we manage fundraising this year though, is critical.
Charities adapted
Looking back, it took economies years to recover from the negative impacts of the 2008-2009 recession. But the key takeaway from those dark days is that we did recover. Charities adapted. They formed new partnerships when necessary. And people received the support the needed.
2020 has shown that the future of fundraising has to flexible. We have to bend, and swerve, not break. Altering plans and moving with less rigidity and more uncertainty will become second nature. These are also the environments that lead to great innovation, which we've already seen in abundance.
History has shown that the sector can adapt its fundraising to any challenge thrown at it. And I'm confident that it will.
Sarah Chamberlin is Vice President of Marketing and Donor Experience at CAMH Foundation. The Foundation supports the philanthropic efforts of CAMH, Canada's largest mental health teaching hospital and a world leader in mental health research, treatment, and advocacy. Please visit CAMH.ca to read more inspiring stories of real Canadians who said "Not today" in support of suicide prevention. She writes this column exclusively for each issue of Foundation Magazine