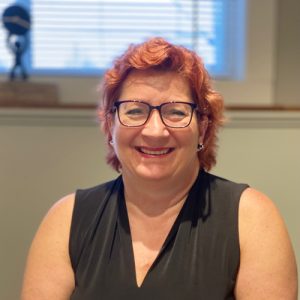 By Kathleen Provost
As a professional fundraiser, I have always been fascinated by my own profession, and wondered how is it that Fundraising can offer me so much potential to learn and evolve within my profession.
In an attempt to better understand the profession of Fundraising, I turned my attention to the origins of the concept of charity, or charitable work. I found out that "charity" is referenced in many religions. Though these religions do not always name it as "fundraising", each variation referenced "charitable work" and seem to have the same philosophical meaning — that is — to find means to provide something. The word philanthropy, which finds its origin in literature dating as far back as the 1600s, has its roots from late Latin and Greek, "philanthropia", meaning "kindliness, humanity, benevolence, love to mankind". So, I ask, what is really the Profession of Fundraising about?
Defining fundraising as a profession
When we look at history, some of us may believe the origin of "fundraising" as a recognized profession flourished in the later part of the 1900s, when the philanthropic activities of Andrew Carnegie (1835-1919), John D. Rockefeller (1839-1937), and others alike became more known and documented. In the United States, the National Society of Fund Raisers (NSFR) emerged in the 1960s, now called the Association of Fundraising Professionals (AFP), this association has adopted ethical standards to foster ethical behaviour for Fundraising Professionals (Code of Ethical Standards, 2020).
But we can also look at fundraising as an economic activity. In 1997, some of us may have been involved in the Canadian roundtables set up by a group of 12 national organizations and funded by a cluster of leading Canadian foundations. The purpose of this pan-Canadian public consultation was to enhance the relationship between the charitable sector and the federal government and to encourage supportive legislation and regulatory framework for organizations within communities. The Broadbent Report (affectionately named after its Chair, Ed Broadbent) resulted in key recommendations prescribed in a five-year, $94.6 million Voluntary Sector Initiative launched in 1999.
More recently, in a fascinating debate on the importance of language in philanthropy, Hilary Pearson referenced some of Rhodri Davies' work and reminded us that the use of a word such as "philanthropy" may offer a socio-political perspective. In the Canadian context, Pearson talks of possible differences between English, French and Indigenous perspectives in which languages can reflect the underlying assumptions and ways we think about the world.
"In French, the word "bienfaisance" is used as a translation of "charity" when it comes to applications of the federal law to the definition of what is charitable. But in practice, the charitable sector in Québec does not define itself around the term "bienfaisance" but more often around the term "communautaire", putting the accent on collectivity, acting together to change or improve community or society. The idea of an "économie sociale", of co-operative action for mutual benefit is more familiar to francophones than the concepts of charity or "bienfaisance". These are more relational than transactional terms. Similarly, in Indigenous languages the term "philanthropy" would not be familiar; the Indigenous worldview and spiritual and cultural practice are based on reciprocal exchange of giving and receiving, of being in relation." "
Learning to be a fundraiser
No matter where, or when, you place the origin of our profession our different journeys have shaped the fundraiser we have become today. For me, I became a Certified Fundraising Executive (CFRE) in 2007, after a decade of practical experiences in numerous roles I held as a fundraiser. I have since recertified every three years as a CFRE, as per the accreditation process, whilst also adhering to a code of ethics. This accreditation sets the standard in philanthropy and upholds a valid and reliable certification in a formal adult learning process for all fundraising professionals. But I must still ask, is this the best way we learn to be a fundraiser?
Learning to be a fundraiser through a formal learning process
There are numerous examples of formal learning processes that have flourished over the last 50 years and presents fundraising professionals with a number of options to learn and develop within their own profession.
One form of formal recognized learning for a fundraiser is the professional accreditation. In 1997, two leading professional associations who each had their own separate certification programs related to fundraising decided to merge their programs for the betterment of the entire profession. The Association for Healthcare Philanthropy (AHP) and the National Society of Fund-Executives (NSFRE) merged to form the independent Certified Fundraising Executive (CFRE) Professional Certification Board, now CFRE International. In 2017, the American National Standards Institute (ANSI) accredited CFRE certification under the ANSI/ISO/IEC 17024 standard for personnel certification programs, making the CFRE credential the world's only accredited certification for philanthropic Fundraising Professionals.
Individuals can also now access a number of academic programs around the world to help us become fundraisers. A Master in Fundraising is offered at the University of Bologna to prepare students to build a career in the nonprofit sector. In Switzerland, the School of Management and Law at the Zurich University of Applied Sciences offers to meet future demands of fundraisers and contribute to further development of the fundraising sector. There is also a Master in Philanthropic Studies in the United Kingdom designed to build the student's expertise in the areas of civil society, fundraising, philanthropy, the third sector and volunteering. Just to name a few.
In the United States, a number of Master programs are also available. Columbia University in New York City teaches management and business techniques to help nonprofits thrive in a competitive environment; Bay Path University in Massachusetts offers strategies for building the knowledge, skills and talent of students to serve in leadership positions at universities, foundations, charities and other organizations; while other universities tailor more to build human and organizational relationships abilities whilst also attempting to develop written and oral communication skills, such as Michigan University.
Closer to home, here in Canada, the Master and Graduate Diploma in Philanthropy and Nonprofit Leadership was recently developed at Carleton University to offer students who want to be leaders of change and who aspire to make our world better. It is the first of its kind in Canada. Located in Ottawa this program is housed in Canada's oldest and largest School of Public Policy and Administration.
So, is this how we learn to become a fundraiser?
Learning to be a fundraiser through an informal learning process
In our profession, fundraisers often serve as leaders or mentors by using knowledge and skills to strengthen the organizations and communities they serve, and they ultimately share best practices to grow the fundraising body of knowledge. We have all cross paths with such individuals and learned from them. Unfortunately, we have also lost some of these "gurus" of our profession. Recently passed away are Rosalie Courage (Halifax) and Simone Joyaux (Rhode Island). These are just two of so many who have had a profound impact on our profession; they have contributed to the field of fundraising as practitioners, actively engaged in our profession.
Is it possible then to develop skills to become a fundraiser through an informal learning process, through a lived experience?
A few years ago, this is what I attempted to explore when I decided to embark on my Master in Adult Education. I consulted a few of my peers and explored the likelihood that the informal learning process of an adult may contribute to the development of soft skills, specifically skills needed in the field of Fundraising. Looking at a self-study on the informal learning process of an adult, I used a reflective practice to look at critical incidents throughout my career. I wanted to better understand if a specific soft skill was developed by a work-based experience. Understanding work-based knowledge and its impact on the informal learning process of an adult could provide a model to complement existing theories with regards to the development of a specific skill from work-place experience. Hence, my original question above.
How many of us, as professional fundraisers, have built up our self-composure by attending a challenging donor meeting? How many times have we worked to problem-solve a situation where the donor's intent did not match the organization's needs? Or has anyone ever needed to refrain from completing the planned appeal to a donor because our empathy dictated the immediate need to get funds did not supersede the challenging moment or situation this donor was experiencing? Does this sound familiar?
Formal learning has a place in the profession of fundraising, and it is being further developed and becoming more accessible. However, Fundraising remains a relative new profession. It is possible, that as adults, we also learn through an informal learning process by looking at our lived experiences. Traits like critical thinking, teamwork, flexibility & adaptability, professionalism, or a positive attitude may not come from a textbook. It is possible that other factors in our life, and other leaders before us, help shape how we developed these fundraising skills.
Maybe, just maybe, we have the power to expand our knowledge
In a recent study (2017-2019), McKinsey & Company (USA) examined 10.2 million job postings by the skills required for the job. They detected that soft skills — non-technical skills necessary within organizations — are much harder to replicate via automation and Artificial Intelligence, underscoring the importance of better understanding the development and acquisition of such skills.
There is a need to place further emphasis on experience versus formal education when hiring professionals, hence there is a need for fundraisers to comprehend the transferability of skills and acquisition of abilities from experiences through an informal learning process for adults (Smith, 2010). These soft skills or abilities often referred to as interpersonal skills or non-technical skills, may enable the fundraiser to build trust in the relationship, an essential skill for a fundraiser to hone.
The answer is within our reach. We ought to look at the informal learning taking place in our workplace experiences and determine if we become aware of any skills we are acquiring, improving, or needing to eliminate.
As professional fundraisers, it is possible to learn from both formal and informal process. As adult learners, we can continue to expand our knowledge and develop our own skills. We have the power.
Kathleen A. Provost, CFRE is currently the Director, Campaign Initiatives at St. Francis Xavier University, in Antigonish, NS. She brings over 25 years of fundraising experience within the charitable sector. She has been a Certified Fundraising Executive (CFRE) since 2007, and a long-time member and volunteer for the Association of Fundraising Professionals (AFP). As a recognized leader, Kathleen has tailored presentations and workshops for French and English audiences at various events including AFP-Nova Scotia, AFP-Ottawa, AFP-National Congress, Coady International Institute and the Canadian Council for the Advancement of Education. Kathleen is a McGill University graduate and holds a Master, Adult Education from St. Francis Xavier University. She has received numerous recognitions during her career, including the Queen Elizabeth II Diamond Jubilee Medal for her contributions to the charitable sector. She writes this column exclusively for each issue of Foundation Magazine.
Phillips, S. D. (2003). In accordance: Canada's voluntary sector accord from idea to implementation. In K. L. Brock (Ed.), Delicate dances: Public policy and the nonprofit sector (pp. 17–62). Kingston: McGill-Queen's University Press.
Smith, Z. A. (2010). Assessing educational fundraisers for competence and fit rather than experience: A challenge to conventional hiring practices. International Journal of Educational Advancement, 10(2), 87-97.
Hilary Pearson Blog: The Deep Importance of Language in Philanthropy (May 10, 2021)
McKinsey Organization Blog: Are hard and soft skills rewarded equally?