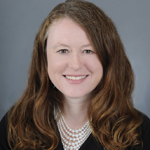 By Leanne Kaufman
The holidays are fast approaching, and for many of us, that means gift-giving season. Gifts of course can take many forms, and often extend beyond our family and friends, to include gifts back to our communities. Whether you contribute to your office 'toys for tots' campaign, volunteer your time at a local organization, or make a financial donation to a charity, the holidays showcase the tremendous generosity of Canadians, on many levels.
Throughout the year, though, there are many ways to make a meaningful gift to a cause close to our hearts, either in the near term or as part of a longer term estate plan. Here are three ways you can leave a lasting legacy:
1. Make immediate giving part of your daily life through cash donations or donations of Non-Registered Securities.
Cash donations are the most common way to make an impact on the communities you care about and it has never been easier. Many employers offer automatic payroll deductions and charitable organizations can set up pre-authorized debit options through your bank account or credit card. Not only does pre-planned giving help charities do their work; it also helps you plan your own monthly budget. And don't forget, when making a donation to a registered charity, you will receive a tax donation receipt which can be claimed on your tax return as a credit.
Alternatively, if you are holding publicly traded securities which have appreciated in value in your non-registered account (e.g. not held in a RRSP or RRIF) consider donating them "in-kind" to a charity. In return, you'll get a tax receipt equal to the fair market value of the securities donated, and you will not be taxed on the capital gains accrued on those securities, as you would if you sold the securities during your lifetime.
2. Arrange future gifts through your estate planning
Deciding how to distribute your estate in advance helps ensure your loved ones or important charities will be taken care of at your passing. There are many ways to achieve this goal. You can leave a set cash legacy, direct specific assets (publicly-traded shares or land, for example) or bequeath a share of the residue of your estate. Outlining your charitable wishes through your will has benefits. You can enjoy the use of your assets while you are alive, knowing that charities that are important to you will benefit in your will. Enhanced charitable tax credits are also available at this time.
Another way to do this is to consider a Charitable Remainder Trust. Individuals who are comfortable living off the income produced by assets may want to take advantage of the tax benefits that a living trust can provide. You receive the income from the trust throughout your lifetime, but upon your death, the remainder will pass directly to the charity you name as the beneficiary.
3. Think about the long-term benefits of creating a donor advised fund
If you want to establish a legacy by donating a lump sum now, but spread it among various charities or distribute it over several years, consider establishing a donor advised fund. This effectively creates a pseudo foundation for a fraction of the cost of setting up a private foundation. You receive the tax receipt when you make the donation and can then allocate the funds to any of Canada's registered charities.
Charitable donations attract both federal and provincial non-refundable tax credits. On the federal side, you get a credit of 15 percent for the first $200 of annual charitable donations. The federal credit rate jumps to 29 percent for additional cumulative donations above $200. Regardless of what, or how, you choose to give, generosity never goes unnoticed by those in need. With proper planning, professional advice, and a big-picture view of the opportunities that exist, we do all have small ways to make our own kind of difference."
Leanne Kaufman is Head of Royal Trust with RBC Wealth Management. A version of this article was originally published in the Financial Post in May 2018.