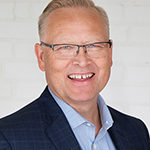 By Darren Pries-Klassen
Charities provide an invaluable service to Canadians; however, the COVID-19 pandemic has highlighted many injustices within our society that invite us to pose the question, why are so many people still in need when there are more than enough resources to meet peoples' needs? I'd like to share my personal thoughts on how donors could rethink their choices and adjust their mindset to have an impact beyond their donations.
When I am asked what I do (for a living) I often say, "I show people how fun it is to give their money away." That elicits a better conversation than if I tell them I manage a registered Canadian donor-advised foundation. It truly is a joy to work with donors who give money to make the world a better place through their kindness and generosity.
According to the 2018 30 Years of Giving in Canada report by the Rideau Hall Foundation and Imagine Canada (full disclosure: I sit on the Board of Directors of Imagine Canada), charitable giving in Canada in 2014 was "approximately $14.3 billion in receipted and unreceipted donations to registered charities." That is a 150 percent increase in real terms since 1984. The social value created by Canada's 170,000 registered charities and not-for-profit agencies is larger than many people think. The sector employs two million Canadians and accounts for more than 8 percent of this country's GDP.
Charitable giving sometimes a bandage to bigger problems
As beneficial as the charitable sector is, we can't close our eyes to the fact that sometimes charitable giving is a bandage solution to bigger problems, such as systems of injustice, (un)conscious bias, and the desire to keep the current social order in place. Giving to charity is easy, one can do it without asking too many questions. A donation only requires that I care about a cause or someone's well-being. It does not require me to consider why someone or something is in need of assistance in the first place.
Over the last few months, the COVID-19 pandemic has wreaked havoc with the global economy and shone a light on the growing divide between the 'haves' and the 'have-nots'. We are now forced to see the gig workers and underemployed who have been hit the hardest, and acknowledge that the Importance of our newest essential workers — people who stock grocery shelves and work the cash register — is not reflected in how they are treated and paid.
Affordable housing in Canada has been a growing problem for years. There is value in donating to shelters and other facilities that keep people safe and off the streets, but that does not solve the affordable housing problem. To do that we must consider why some jobs pay less money than is needed to meet the basics of housing needs and other necessities.
Food insecurity is another growing problem. Donating to food banks is great, but is the objective to feed hungry people or to eradicate hunger? Donations allow people to eat today, but the bigger question remains, "Why do we allow people to go hungry when the world has the capacity to grow enough food for everyone to live?"
When we address injustice itself, people can feel threatened, defensive
Asking the bigger questions requires us to examine the underlying systems, and that takes a lot of courage and humility. When we address the injustice itself, people often feel threatened and get defensive. As former Archbishop of Brazil, Dom Helder Camara said, "When I give food to the poor, they call me a saint. When I ask why they are poor, they call me a communist."
We do not need to choose between philanthropy and social advocacy. This is not a matter of 'either/or'. The solution is a matter of 'both/and'. Giving to charity and engaging in awkward conversations on the big issues are not mutually exclusive concepts. They are two sides of the same coin. Confronting injustice begins by keeping our hearts and minds open as we:
• Listen to the experience of others. Front line workers, marginalized people, and the working poor have much to teach us. Awareness grows when we take the time to educate ourselves.
• Speak up, especially when things are said that malign or make assumptions of others. Don't let discomfort get the best of you. Ask people to explain themselves when they make disparaging comments.
• Listen with humility when your actions or words are critiqued. I have been called out for things I have said and done and though a little embarrassing, I am better for the newfound knowledge and awareness.
• And maybe toughest of all, speak truth to power, especially when we are on the side of power. Sometimes we need to admonish our own actions and beliefs more than we do those of others.
And in the meantime, keep giving to charity.
• The needs are immediate. Some people and problems can't wait for social advocacy. They need support right now and donating to charity is often among the most efficient ways to ensure that happens.
• Giving is the antidote to greed. When greed and envy get the best of us it might be the time to donate something for the benefit of others.
• Charity isn't perfect. So what? Give anyway. Like most things, charities lack perfection, but that does not mean they lack credibility. Most charities in Canada run a pretty tight ship and do amazing work. You can donate to them knowing your donation is making an impact for a cause you care about.
• You feel better when you give. Give it a try if you don't believe me. You might surprise yourself.
We are in the midst of a pandemic that has not only affected our physical and mental health, but has kept us isolated from friends, family and colleagues, to say nothing of what it has done to many parts of the economy, but that shouldn't stop us from lending our voices and our wallets to do the right thing. As painful as this pandemic continues to be, it is also an opportunity for us to step up and be better than we were.
Darren Pries-Klassen is the CEO of Abundance Canada, a donor-advised, faith-based public foundation. He has spent his career in the charitable sector. He is the past Board Chair of the Canadian Association of Gift Planners and currently sits on the Board
of Imagine Canada.