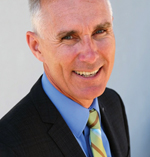 By Steve Falk
How many times have you received a "thank you" in response to writing a thank-you note? I'm always surprised at how meaningful those little notes can be. I often get the grateful nod back when I send one.
Is gratitude is undervalued?
It seems we underestimate the power of this kind of gratitude, according to a July 2018 New York Times article titled "You Should Actually Send That Thank You Note You've Been Meaning to Write". For fundraisers, this means lost dollars. The most fundamental steps, like a thank-you note, are often poorly executed or just missed. Shouldn't a "thank you" just be an automatic response to a gift?
It is not uncommon for 30percent of donors to lapse each year. And we know how much more valuable a monthly donor is versus an occasional donor. So why don't we give a bit more attention to the initial response to a gift?
Automated thank yous effective?
Automated email replies are something we've all experienced by now. Within seconds of giving online, or even in a store, your email "pings" with the lightly personalized Arial font of gratitude and with a .pdf of the tax receipt. It's the equivalent of a robot voice phone call: efficient but not very engaging.
Many donors say they get no thank yous at all. An email at least hits the lowest bar of acceptability and effectiveness. I'm guessing the spam filters and hasty email viewing chew up a fair number of these before anyone sees it. Goodbye tax receipt. Farewell expression of gratitude.
The Manulife/Heart and Stroke Ride for Life in Toronto, ON understands the impact of physical stuff when showing gratitude to riders. Although the sign-up and "sponsor a rider" process is all online, the riders get a nice package in the mail if they register in advance.
Here is the response from a rider I spoke with recently: "When I opened the package I was overwhelmed and surprised with the content and all the thoughtful items that included. It wasn't only the items that brought me joy, but the simple note. It said the items don't cost that much, but the donations that we contribute mean so much to the people who need them. I will continue to ride every year, but the thoughtfulness that went into the package was extremely touching and appreciated."
Could you ever replicate that kind of response with a purely digital thank-you to a rider?
Printed notes translate better
This brings me around to printed paper thank-you notes. Their physicality translates into better engagement, open rates and often lasting value.
That's because they sit around the house on a shelf or on the fridge, in your donors' hands. Canada Post has published a white paper, Breaking Through the Noise, that shows the power of printed mail. The tax receipts, on paper, don't get misfiled or lost in the email jungle. And many more people send a gift back when it's paper versus an automated email.
One U.S. organization that sends paper thank yous with reply envelopes gets 20 percent of their income from gifts they receive from the thank-you card. A Canadian charity I work with says that the response to about 30 percent of their thank-you notes is another gift.
Mirroring digital strategies
What if you could combine the automation of an email thank you with the power of a printed mail piece? Now you can. Automation with the printed mail channel is growing easier and more effective.
You may know it as automated direct mail, programmatic DM or triggered DM. This technology is also good for other uses, like variable digital print and mailing.
It's grown out of the kind of automation we've come to expect from digital strategies. We do almost anything online now and we expect to get an email string, banner ads and mobile ads in response.
Now you can mirror the best of your digital strategies with print ones to boost results. It's not a replacement of digital but an enhancement of things that already work but can work better.
Success story: Wayfair and Sephora
In a recent test I worked on with Wayfair, Sephora and Canada Post, we simply added a triggered postcard. It went out the next day, with some product photos when a customer abandoned something in a shopping cart. There was a surprising lift in revenue from this simple addition to the marketing stack.
"The direct mail retargeting response rate was about double the digital-only retargeting response rate," says Davinder Singh, chief marketing officer, Wayfair Canada.
As fundraisers, this lift shouldn't surprise us. But what can we learn from this retail eCommerce sector lesson?
The immediacy is the key
We automate the process so that the card is sent immediately and arrives as a timely reminder among the other digital nudges that are standard these days.
Seizing the "now" is important. But that was not always easy in print. We all understand the importance of a prompt thank you. Saying thanks, or other important messages to donors in their journeys can be most powerful when all the available channels work together.
New secure data exchanges, the speed of digital printing and even faster mail delivery have all contributed to the ability to deliver personalized messages to homes in print, as never before.
Testing boosts results
You can even use digital print to seamlessly execute A/B testing of copy and images. You can test and prove taglines, images and timing like you would in digital channels. Print can truly mirror some of the best of what digital strategies have to offer and boost the results.
Automated, triggered email and print messages offer innumerable opportunities to engage with donors. Conversions to monthly donors can benefit from this. You've probably witnessed how deftly charities who have annual children's support programs navigate this. They use multiple triggered communications throughout the year to keep donors from dropping off and to sign them up to support another child the following year.
Automated donor communications add a discipline and rigor to the process that sometimes lags when not given this structure.
Just remember that huge number of donors who say they never received a thank-you message. You won't forget to reach out or miss important milestones in your donor engagement. It has never been easier to boost your digital automation with a bit of powerful print.
Steve Falk is President of Prime Data Inc.
(Check out his short video "N for NOW" for more on why immediacy is important.)