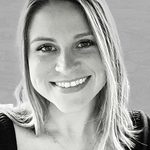 By Sara Jankowski
When the season changes, Movember begins, bringing with it the (re) emergence of the moustache. Drawing attention to men's upper lips across the country, the moustache raises awareness for men's health issues including prostate cancer, testicular cancer, and men's mental health. This month, it also represents an opportunity to redefine the connection between a man and his moustache.
The popularity of the moustache and its meaning has been hotly contested from the moment the term "moustache" was coined in the 1500s. For many years, the moustache was attributed to characteristics deemed 'manly'. They made military men stand out amongst civilians, aristocrats amongst the lower classes, and masculine men amongst the less endowed.
As times have changed, growing a thick moustache no longer signifies masculinity. No one moustache is deemed superior to the next, instead appearing in all sorts of shapes and sizes. Moustaches have become a form of artistic expression, the face merely a canvas.
Every November, the moustache now represents a global movement bringing attention to men's health. During the annual fundraising campaign, an individual is not defined by their 'Mo', but simply what it stands for. But by attempting to redefine the symbol of 'the moustache', it's also time to change our cultural definitions of what it means to 'be a man' in hopes of forever changing perceptions that make it difficult for men to reach out for support.
'Strength', 'toughness', 'resilience', 'pride' and 'honour' are terms often associated with masculinity. These represent values society has deemed qualities men must possess in order to be seen as successful. History, media and relationships have all enforced these beliefs. A man's stature can make them more appealing, emotional strength means being a crutch for others, and financial and social achievement provides a feeling of honour and pride.
Achieving success in a single area of life is daunting enough; doing so while suppressing feelings or emotions is an unfair challenge to bestow for anyone. So why do men still hold themselves to such unrealistic standards? These stereotypical 'norms' can be quite harmful. Oftentimes men can feel as though they are 'failing', or, for some, by attempting to uphold these values, they hold themselves back from showing emotion or vulnerability. For men asking for help has been seen as a 'weakness'; they tend to fight alone, looking to resolve issues themselves. Redefining masculinity and 'what it means to be a man' is crucial in encouraging men to understand that it's okay to reach out for help.
Men and women showcase struggle and stress differently. Men can often appear more irritable, showing signs of increased anger, impulsivity, or substance abuse. These coping behaviours may be ignored because they are deemed 'typical' male behaviours. This is where acknowledgement and reciprocity are essential.
Movember has been active in the men's mental health space for over eight years. Since it began investing in men's mental health programming, Movember has built resources and customized programs that help navigate tricky conversations about mental health and encourage men to be more open. One such example is Movember Conversations, launched in 2020 as a response to the COVID-19 pandemic, the free online module-based program provides users with a guide to having a conversation with a male friend they suspect may be struggling. And the organization's support extends beyond just the mental health space, with annual messaging that aims to encourage men to prioritize both physical and mental health, encouraging doctor's visits, socialization and providing tips on what to watch for.
Listening, connecting, and reaching out is the first step in helping men get the support they might not ask for (or even realize) that they need. By acknowledging our responsibility to reframe what it means to 'be a man', together we can change the face of men's health. The moustache may have begun as a symbol of peak masculinity, but as times have changed it now represents the many important conversations that are had through the month of Movember and all year round, changing the way men perceive themselves and saving lives.
It's never too late to sign up for Movember.
Visit Movember.com to learn more.
Sara Jankowski is public relations intern with Movember.