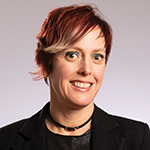 By Sarah Chamberlin
I've gone for many rides over the summer, and the feeling it's given me couldn't be described as anything other than relief. Seeing people safely enjoy themselves on patios and in parks feels like a collective weight is slowly being lifted as we continue to live through what we hope is the tail end of the pandemic. We can optimistically look at post-COVID life and, with so many things having changed since March 2020, it will be comforting to somewhat return to "the way things used to be." But, while that sense of normality is welcomed, some things have hopefully changed forever, and for the better.
As the world slowed to a halt in spring 2020, there were many news reports of the environment around us healing. The lack of boats cleared up the canals in Venice, Italy more than they've been in years. The lack of flights dropped air pollution lower than it's been in decades. And the lack of people gave animals the courage to re-emerge in parts of the world where they haven't been seen in quite some time.
Affords us flexibility
On a more micro level, the environment in our everyday lives changed too. How, when and where we work has never looked more unfamiliar. For safety reasons, remote work — accompanied with its pros and cons — became the norm in fields where it was possible. On one hand, it affords many of us with the flexibility that commuting to, and working in, an office. On the other hand, work can feel more invasive now, and the social aspect has suffered for some people more than others. Throughout these changes, employers and employees everywhere continue to wonder: What does the working environment look like after the pandemic?
CAMH faced a unique challenge here. Like many other organizations, we shifted to a more flexible work schedule that allowed employees to maintain their distance from coworkers by working from home. In the same breath, it was critical to create an environment that didn't impede access to mental health services as the public's need reached its peak.
By opening the McCain Complex Care & Recovery Building, and the Crisis and Critical Care Building in November 2020, CAMH welcomed patients, families, and our community to two new state-of-the-art facilities dedicated to patient-centred care. Both buildings provide dignified indoor and outdoor spaces for patients to heal and recover, while also encouraging collaboration for staff. Although plans for the buildings were years in the making, the timing could not have been better as an open environment for mental health treatment and resources has never been in higher demand.
Like non-frontline employees in other sectors, physical distancing and lockdown measures drastically changed the concept of "work" for CAMH staff. Tracksuits became business suits, and bedrooms became boardrooms, while our children and pets reluctantly became coworkers. The changes to where we work meant we had to change how we worked. And CAMH was primed to lead this charge.
Building a pathway
In January 2020, CAMH published its Mental Health Playbook for Business Leaders containing five research-informed recommendations to provide a pathway to psychologically safer workplaces. The timing — while coincidental — allowed us to best support people in need as the pandemic began just a couple of months later. To help people navigate the uncertainty, we also published a COVID-19 supplement to the playbook. Both are available for free download, and I'm confident that they will continue to be useful to anybody who reads them and incorporates the recommendations.
Aside from being a little chillier, my fall bike rides provide the same level of relief as they did in the summer. It feels as though that collective weight is almost off, and the worst is behind us. While the past year and counting has been unlike anything we could have imagined, there are a few things I hope we've learned about our environments and making them as safe and healthy as possible.
If you would like to learn more about CAMH's movement for mental health, how you can create psychologically safe working environments, or joining our growing community, please visit https://www.camh.ca/en/get-involved.
Sarah Chamberlin is Vice President of Marketing and Donor Experience at CAMH Foundation. The Foundation supports the philanthropic efforts of CAMH, Canada's largest mental health teaching hospital and a world leader in mental health research, treatment, and advocacy. Please visit CAMH.ca to read more about the important work CAMH is doing with the help of our communities. You're also welcome to contact Sarah directly about supporting CAMH Foundation. She writes this column exclusively for each issue of Foundation Magazine.