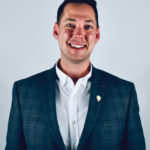 By Brady Hambleton
When Steve approached me earlier this year to gauge my interest in joining the advisory board for Foundation Magazine, I did not hesitate to say yes. I sincerely believe that as an active member of the not-for-profit sector, I have an inherent responsibility to engage in and contribute to the dialogue that will help continually improve and shape how we can work more efficiently and effectively. And while time seems to be a scare commodity for many of us, I see this as an opportunity to surface some of the big issues and opportunities that keep me up at night.
Over the course of the next few issues, I plan to explore some of the broader issues and opportunities that are shaping the current and future marketing landscape for charities and not-for-profits. And while my selection of topics is by no means exhaustive, here are some of the most some common themes I experience in my day-to-day work:
The ability for charities and not-for-profits to stand out
In an increasingly competitive and crowded space, how do charities and not-for-profits survive and thrive? Let's face it — we don't have the deep pockets that for-profit companies and brands have, nor is it likely that we ever will. And despite that, we are seeing a trend with organizations of all sizes making the shift away from asking for support up-front and engaging stakeholders with and as a part of their story.
We will explore case studies and models that have worked well, and some hard lessons learned through trial and error. Chief among these case studies and real examples will be the underlying question that plagues virtually every charitable and not-for-profit marketer — "why should we invest in telling our story when there is no direct correlation in funds raised?"
The increasing trend of corporations to develop and implement CSR strategies in alignment with UN sustainability goals
What was once a fairly obscure framework (not entirely understood by our sector) has now become increasingly commonplace among corporations and organizations of all sizes. But what exactly are these 17 goals, and what relevance do they have in shaping how new and existing partnerships evolve? Perhaps more importantly, what impact will these goals have on how our own organizations plan, develop and deliver impact?
We will hear from several sustainability experts on how these goals are more than just a list of abstract aspirations, and how critical it will be for all of us to understand how to incorporate them into our own work. In addition, we will provide a quick reference summary of the goals themselves, and the most common areas within a not-for-profit or charitable organization impacted.
The hysteria around "Big Data" and it's potential to unlock new opportunities for organizations of all size – but at what cost?
I have no shame in admitting I am a self-proclaimed data geek. In fact, enterprise data strategies occupy a significant share of my day job. The power and potential of well structured and smartly used data is equivalent to a high performing investment portfolio — provides significant ROI when the best knowledge and expertise is applied. But what are the necessary steps an enterprise needs to take before it can claim it is leveraging strategies like machine learning and artificial intelligence? From my perspective, the increasing "buzz" around big data presents some risks in managing the expectations of senior leaders and boards, where there is often a gap in understanding the investments and internal alignments necessary to implement such strategies.
Drawing on the experience of several technology experts, I will explore some of the imperatives necessary to set your organization up for data-driven success. And drawing on my own experience, I will share some of the practical lessons I have learned in setting up, managing and transforming data-driven marketing ecosystems.
Measuring and articulating impact – what really matters to your stakeholders?
Expectations by supporters to create real and meaningful change is on the rise, regardless of the size of their contributions. And while we know that personal connections to cause often drive the highest loyalty and affinity, what are we doing to evolve how we measure and report on the impact their support has on a cause or mission? How has the often-traditional approach of the generalized stewardship reports evolved, or has it?
With a new generation of supporters on the rise, new outlets for making charitable contributions, and a vastly different channel-based landscape —how we are preparing our organizations to ensure the collective impact of contributions is well understood? We will explore some recent examples of organizations carving new paths in an effort to differentiate between outcomes and impact, and the growing trend for corporations and brands to do the same through CSR strategies and activations.
Your marketing technology stack – what is the best mix?
Technology, and its promise to continually improve the way in which we engage with our constituents has become a major focus of investment and resourcing in virtually every organization. But with tens of thousands of new platforms and a growing number of SAAS (software as a service) providers, what is the best mix for your organization? Definitely not an easy question to answer and at the risk of being overly subjective, I'm going to turn to a fun and trustworthy source to present some really cool examples — The Stackie Awards. Each year, the annual MarTech conference incorporates awards for companies of all types and sizes, recognizing innovative ways that marketing technology "stacks" (hence the "Stackie") are created and the work they empower. I will be hand picking the three most compelling winners across various categories, and exploring how we could apply similar thinking and innovation to our sector.
Brady Hambleton is Vice President, Marketing, Engagement & Analytics, Canada's Children's Hospital Foundations. He writes this column exclusively for each issue of Foundation Magazine.