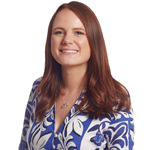 By Ella Jacques
As we emerge from 16 months of lockdowns and distancing, Givergy's ambition is to ensure that each and every client sees a seamless and successful return to live events. Part of this means helping fundraisers understand one of the most powerful, yet underused tools at their disposal — smartphone fundraising — including all the benefits it offers over older, tablet-based set-ups.
To learn more about how our smartphone fundraising platform can help take your next event or online campaign to another level, feel free to get in touch and schedule a call with one of our expert fundraising consultants.
In the meantime, here are 9 Top Tips for smartphone fundraising at in-person charity events.
PRE-EVENT
Make sure your chosen venue has strong signal/WIFI. For guests to access the fundraising site, your venue needs a strong mobile signal. The Givergy team will send you tools to test the mobile signal and provide alternative recommendations, such as venue WIFI, if the signal is not strong. It is also a great idea to remind guests in your pre-event materials to bring their phones to participate this time around.
Pre-registering
Registering at the event is quick and easy, but we always encourage pre-event registration. Find a great ticketing platform, so you can sell tickets through the same site allowing everyone to be registered and ready to go for fundraising during the event. This can make a huge difference when it comes to your fund-a-need appeal and processing final payments.
Open the auction in advance
Another way to generate fundraising revenue before your event even begins is to open your auction in advance. Mobile bidding solutions make it easy for your supporters to start bidding at home, and continue the activity throughout the event. We recommend opening the auction approximately seven days prior to the event.
Make use of outside bidders
As all of your fundraising is through a website, extend your audience by promoting your site further than event attendees. Take a look at a great article on promoting your fundraising site on social media here.
DURING EVENT
URL & QR code
It's extremely important for guests to understand how to access the fundraising site. We recommend having the URL on the screens around the room as well as QR codes printed on tables for easy access to the site.
Fundraising host
In the opening speech by your fundraising host, make sure they promote the site and how to access it by pointing out the URL on the screens as well as the QR codes. This needs to be continuously pushed throughout the night.
Fundraising leaderboards
For example, our clients use of the Givergy Leaderboard options to display on your screens around the room. We can also include the event URL at the top of these screens for an extra push. This will draw guest's attention to what is available in the auction, ultimately drawing them to the fundraising site. During your pledge appeal, we have various totalisers available so speak to our team to make sure you are utilizing those in the best way for your audience.
Guest messaging
Systems should send automatic registration and outbid notifications to guests to ensure they have easy access to auction items of interest. Through the system send notifications to your guests to keep them interested. We recommend countdown notifications to the end of the auction/prize draw to ensure you have a big focused finished with guest's full attention on placing their last bids or purchasing their final tickets. We also recommend a pre fund-a-need appeal message, so all guests are only one click away from making a donation.
Quick and easy payment solution
Collecting your guests' payments couldn't be easier with our mobile platform! All pledge and prize draw tickets can be taken straight away, and with our pre-authorization feature, we will have the winning bidders card details already stored so can simply charge them at the close of the auction. Don't forget an option for guests to cover the payment processing fee to ensure greater charity profit.
We firmly believe that our smartphone fundraising platform represents the future for in-person fundraising events.
Ella Jacques is Global Client Services Manager at Givergy and heads up the global fundraising and events team.